I know that there are other directions for making these blocks and I know how expensive they are in the catalogues. If you are like me, you've probably drooled over the ones in the supply catalogues and wondered about making your own.
Years ago, I had been very fortunate to have an apple tree growing in the daycare yard. We enjoyed every bit of it and the fruit it produced. As time went by, the apple tree got old. It had a few abundant years, then stopped producing fruit or even leaves. Sadly, our tree had died. When we trimmed branches off the tree, it was clear that they had been dead for a while. They were already quite dry.
I had my husband slice them into chunks for me and then I sanded them. Getting my husband to slice them was the tricky part, the rest was easy. The cuts he made were so smooth they required very little sanding. I know that the commercially made blocks have been treated, and most of the directions I read say to treat them with a mineral oil or varathane. I just left mine natural. Some have bark on them, some don't have bark, but do seem to have some fascinating insect damage in the form of tiny grooves along the sides. A few have cracked now, but I don't really have a problem with that. My set is about 5 years old now. They have been rained on, buried in the sand table, floated in the water table, rescued from the path of the
lawn mower
and coloured on with chalk. They are as popular with my buddies today as they were when I first intruduced them.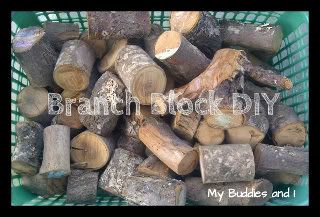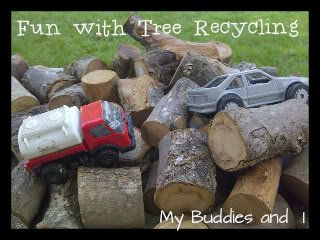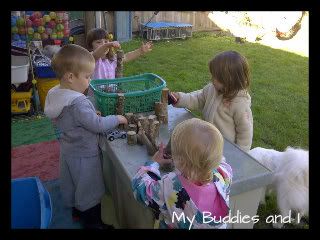 If you have been wanting some of these for your buddies, I encourage you to go ahead and make some. If you are lucky enough to know someone with a saw, or brave enough to use one yourself and have acces to some tree branches, you're all set!