Inspired by the many fall leaves around us, and all the wonderful ideas circulating on the internet, my buddies and I made some of our own.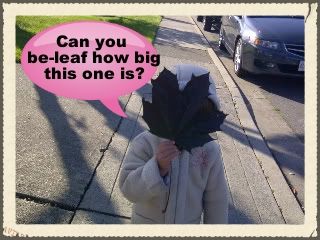 We used clear plastic plates, red and yellow biocolor paint, and black construction paper
.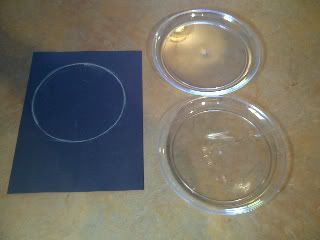 I gave them each a squirt of red and yellow paint and they fingerpainted to cover the plate. While they painted, I cut out black construction paper circles and from the circles the outline of a maple leaf. When they were satisfied with their painting, I placed the construction paper circle over their paint and wiped the excess off the edges.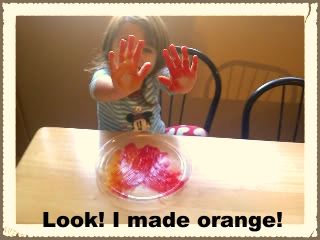 The plates look quite pretty displayed in our window!