We made these simple and fun pumpkins with paper plates.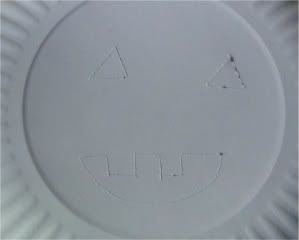 I used an exacto knife to score the eyes and mouth on the backside of the plate. I left the pieces in while my buddies covered the backs of the plate with red and yellow paint.
When the paint dried, I simply popped out the eyes and mouth and our pumpkins were ready for hanging! Easy as (pumpkin) pie!