This idea was inspired by
Childfun.com
You can sign up to have art and craft ideas emailed right to you. When I got this email, I had to run out to the dollar store to purchase some feathers.
The idea was simply to let children paint freely as they wished with feathers. My buddies LOVED this! They used both sides of the feathers and really enjoyed seeing what they could do with the paint and the feathers.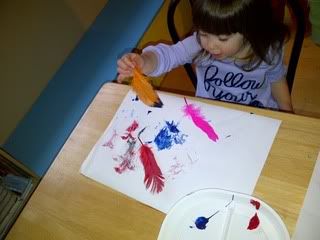 To avoid the murky mess that their paintings sometimes become when they are overly eager about colour mixing, I limited the colours to red, blue, black and white. This worked fabulously! Even my youngest buddies were captivated by this project.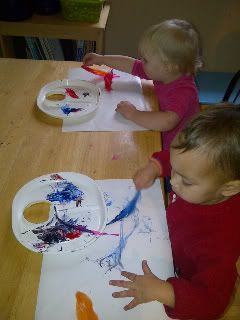 When finished, we added the coloured feathers right into the project for some beautiful pieces of art!