Lots of us have these milk crates in our homes, daycares and preschools. They are perfect, sturdy storage containers.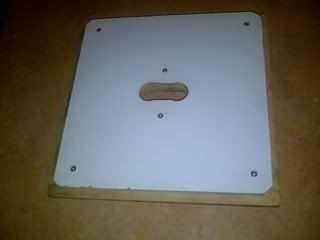 My lid is made of two pieces of wood. One was cut the size of the OPENING in the milk crate (so it fits inside the milk crate when covered), and the other is the size of the outside edge of the milk crate (this part sits on top of the milk crate). The two pieces have been securely screwed together and an opening was cut in the centre to make the lid easy to remove. (The opening was made by cutting two holes with a hole saw and then joining the two holes.)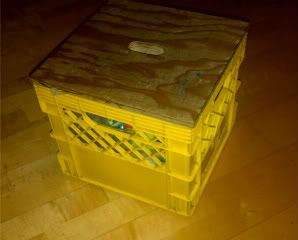 You can see mine has been well used! I gave the wood an oil finish, but did not seal it as I probably should have to keep it looking new. As much as I love milk crates, I love my milk crate cover even more!