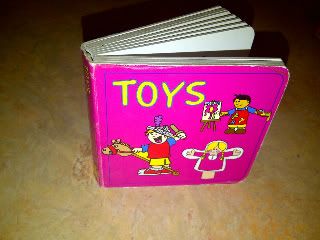 My buddies and I are avid book lovers, but that means our books are put through some pretty rugged use. Sometimes even the board books get damaged. I fix them if I can but sometimes they are beyond repair.
This was the case with one of my little board books. A page had come out and another was completely missing. I tried re-gluing the spine but it didn't hold. I decided to take it apart. I took each page out and I cut the rough edge off and rounded the corners. It was a animal parent and baby book. I could have made a few pairs of animals, but I decided to keep the all the parent animals and have a greater variety of animals. For more interest or fun, I added googly eyes to the animals. Then I used magnet tape on the back. I now have a set of magnet farm animals that will be perfect for use when singing "Old McDonald", for counting activities and animal sound guessing games!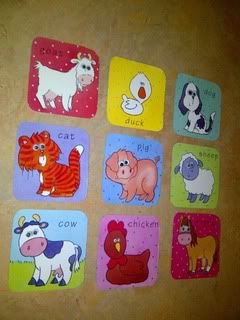 This activity has been shared on
The Sunday Showcase
and at Living Life Intentionally's
TGIF Linky Party
!