It was time for me to make another apron. Eventually I want to have an apron to cover most, if not all the preschool concepts. This time, I was making SHAPES!
First of all, I lost the button/snap on my favourite pair of jeans. They were old, and I would not have been able to repair them easily. But I could salvage my favourite part, the flowered pockets, and use them to decorate one of my plain old aprons!
I started by cutting out the pockets. I left the two layers together and cut around the pocket, leaving an edge.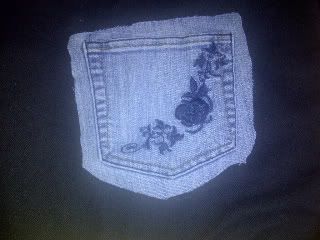 I flipped the pocket over and applied a product called "Sew No More".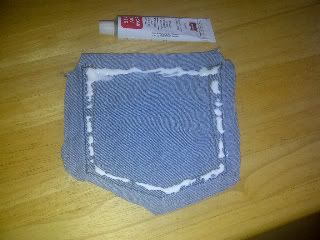 I folded the excess fabric onto the glue to make a nice, clean edge.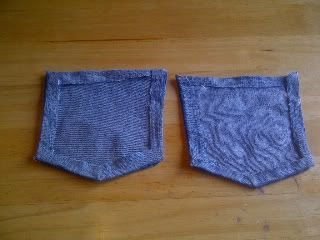 I opened up a pant leg and traced the shapes that I wanted onto the inside of the denim. I lined the outline with more "Sew No More" because I didn't want the edges to fray and I wasn't planning on sewing them. When the glue was dry, I cut the shapes out.
Finally, I arranged the shapes and the pockets on the apron and used the "Sew No More" one last time to glue all the pieces down. I had stuffed the pockets with waxed paper to avoid the glue soaking through and gluing the pockets shut.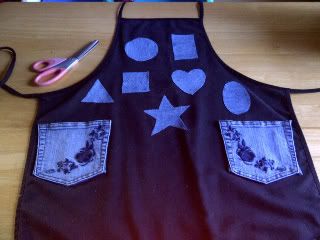 I am quite pleased with the finished result. I can use this apron to quickly assess which of my children know these shapes, and which ones need more practice!
Want more aprons?
Chalkboard Apron
Colour Apron