Each year, I have been setting up a little tree that my buddies can decorate as they wish. I usually put it up around the first of December, but this year I had trouble locating it and I just found it! Unfortunately, I didn't find the ornaments. We needed some quick and easy homemade ones. These are the first ones we made.
I started with a foam egg carton. I cut apart each egg cup.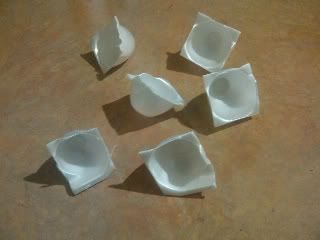 Then I smoothed the edges, cutting the jagged parts off. I wasn't ready to let my buddies use scissors for this, not yet, anyway.
.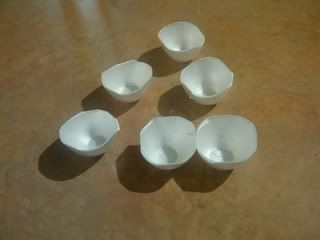 Then I provided a foil square for each of my buddies to cover their cup. After their cup was covered, I added ribbon either at the top, to make a bell, or on the side. On the side ornaments, we put glue at the bottom of the cup and added glitter.
.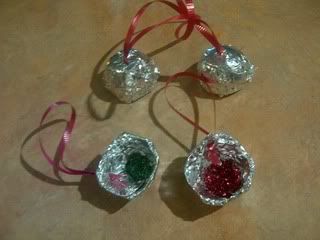 We now have about a dozen ornaments decorating our little tree, with more to come!