Years ago I was given a box of silver bells. I love getting donated items like this! I wasn't sure exactly what to do with them, we played with them a bit, then they got tucked away for a long while.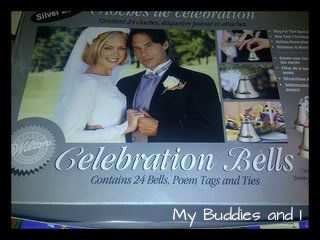 Then I came up with this idea!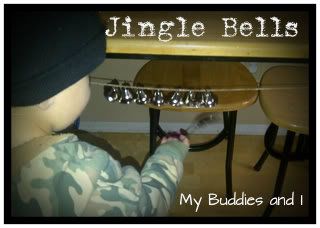 I took the bells and strung then along some string and then tied the string around my table legs. I taped the strings to hold them from sliding down the legs and I provided spoons for playing! It definately sounds like Christmas at my house!
The bells are not fixed in place and can be slid from side to side. When the novelty of the music wears off, we will use them for counting and adding as well.