Pinterest
is such a fantastic resource. I find so much inspiration there. When I came across these frozen ice hands, I absolutely HAD to make them for my buddies. We had just had a snowfall and the temperatures were cool enough that they would stay frozen for a while if we took them outside.
The idea came from a blog called Mama & Me, and you can find the link here:
Ideas for Halloween Fun
She floated her hands in a container of water, while I brought mine outside for my buddies to explore in the snow. I like how she took hers in to put on the light table. My gloves were not strong enough for that and my buddies were able to put holes in the gloves. So once mine began to melt, they began to leak!
To make mine, I filled a glove with water and added a few drops of liquid food colouring.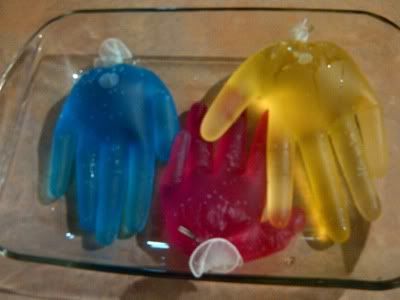 I put them into the freezer overnight. My food colouring separated a bit when the water froze. I am not sure why.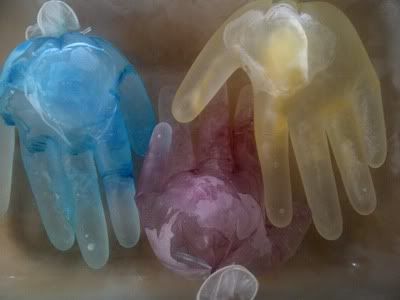 We took them outside in the snow. The temperature was above freezing, so they slowly began to melt and the colours blended better.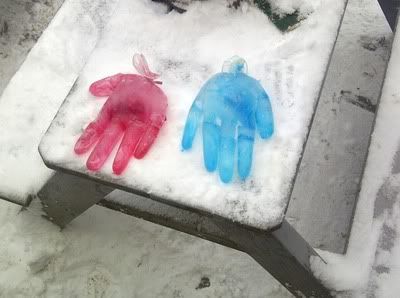 We called them our Cold Hands.