I found these delightful donuts on
The Frugal Family Fun blog
. I had to make some for my buddies. I tried getting my buddies' parents to donate socks, but in the end, I had to go through my husband's sock drawer for supplies. (shhhhhh.... don't tell). So my socks weren't a nice donut colour. They were black. I made two black ones... and they were okay. But, not as realistic as I would like. So I dug out my acrylic paints. And I created some more donut like colours. It took a couple of coats of paint to cover the black, but they turned out not too bad. My buddies like them, anyway!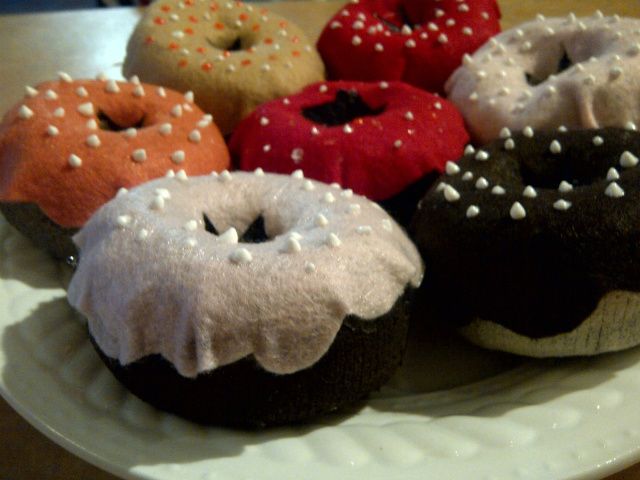 One of the things we like to do with the donuts is this song/chant:
The Bakery Shop
Down around the corner, at the bakery shop
There were (how many) little donuts,
With sugar on the top.
Along came (child's name) all alone,
And (he/she) took the biggest one home.
(continue, using each child's name, reducing the number of donuts each time)