Inspired by my own creativity when I crudely carved carrots into jack o' lanterns for
Halloween Soup
, I found myself wanting more. But there had to be an easier way to do it. So I went shopping and I bought this: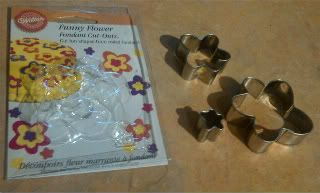 I cut some carrots and used them to frame a veggie appetizer plate for my buddies.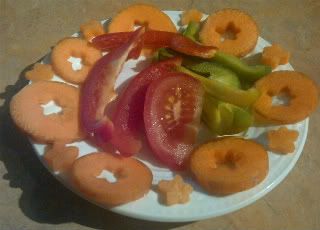 But what else could I cut? Lots of things! I cut whole wheat bread, cheese and salami. And I could match up the holes I cut in one thing, like the salami, with a flower cut from the bread!
I quickly toasted them in the toaster oven and my buddies gobbled them up! It was nice to come up with something they all enjoyed!