I was looking for a fun lunch that my buddies could help me make. I hadn't made any bread dough for a while and didn't want to wait for bread dough. I DID have a tube of pillsbury crescent rolls in the fridge. And I had some salami in the fridge, too. I remembered an idea I had seen, although I have not been able to find that same recipe again. They simply rolled baked pepperoni up into the crescent dough. Easy! Perfect!
My buddies washed up and got ready to roll. I mean cook. They sat down at the table with their triangle of dough and little slices of pre-baked salami.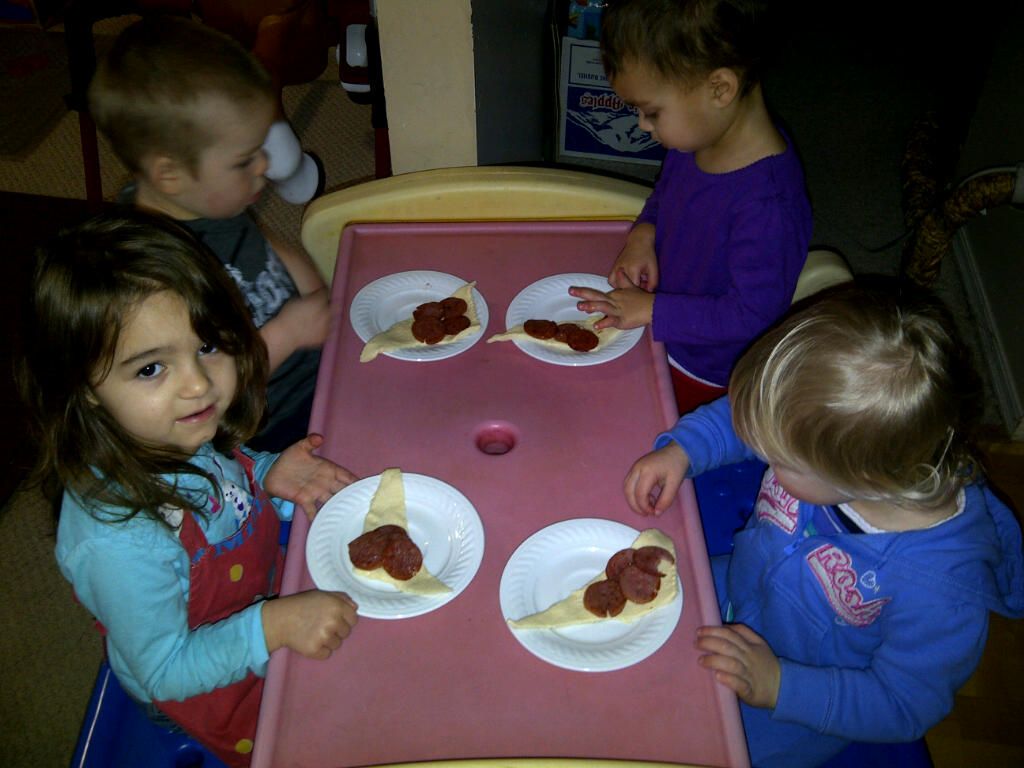 We put their salami rolls on a baking tray. I added a small dot of food colouring to help me identify the rolls after they were baked.
I just baked them the same as the original instructions. They browned nicely, and the food colour dots worked perfectly.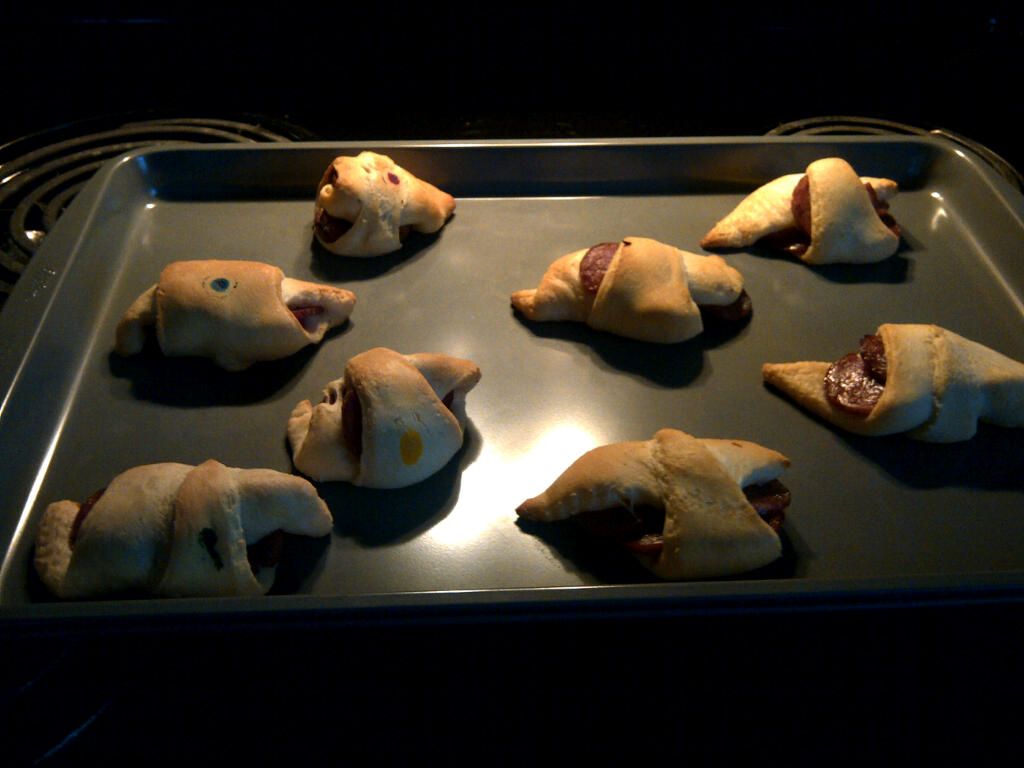 And because my buddies had helped make them, even my pickiest eaters ate them all up! I made sure to tell them what good cooks they were!