One of the many wonderful things about working with children is that when it comes time for me to clean out my cupboards, I ALWAYS have something I can do with things that are expired or about to expire, or I just don't think we will ever actually eat. These noodles for instance. My rule is: If you can't remember when you bought something, you probably do not want to eat it.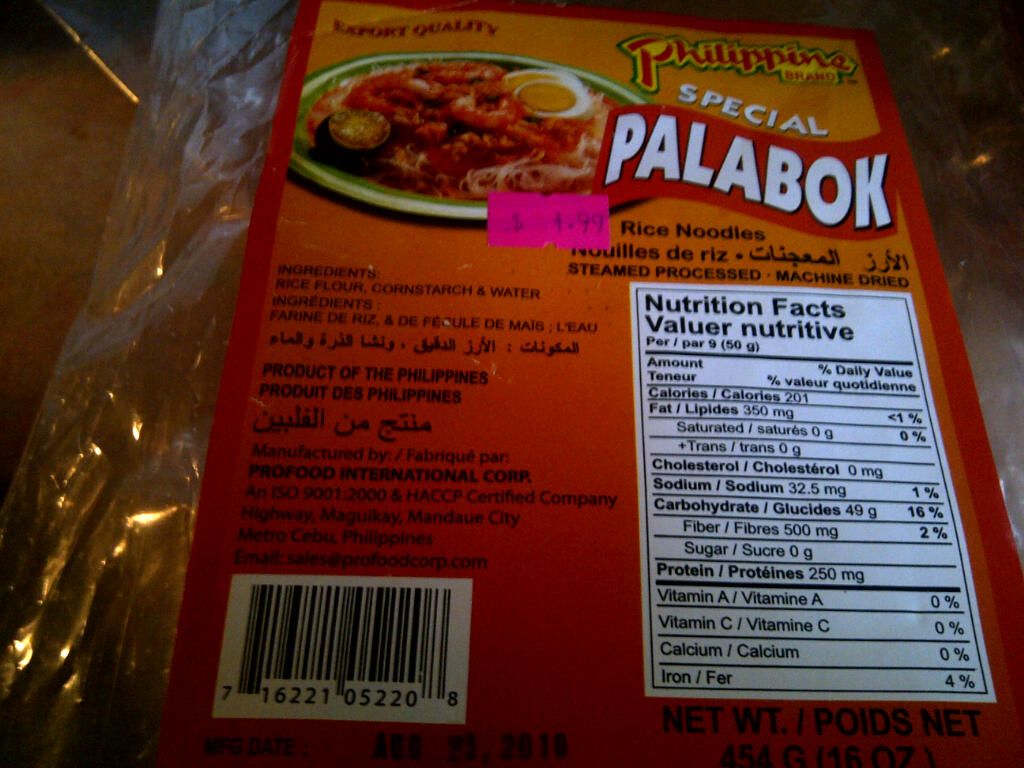 I opened up the package, and I intended to break the noodles up and add them to a sensory bin that I had that was full of coloured rice, pasta shapes, etc. But these noodles did not want to break. They were really tough!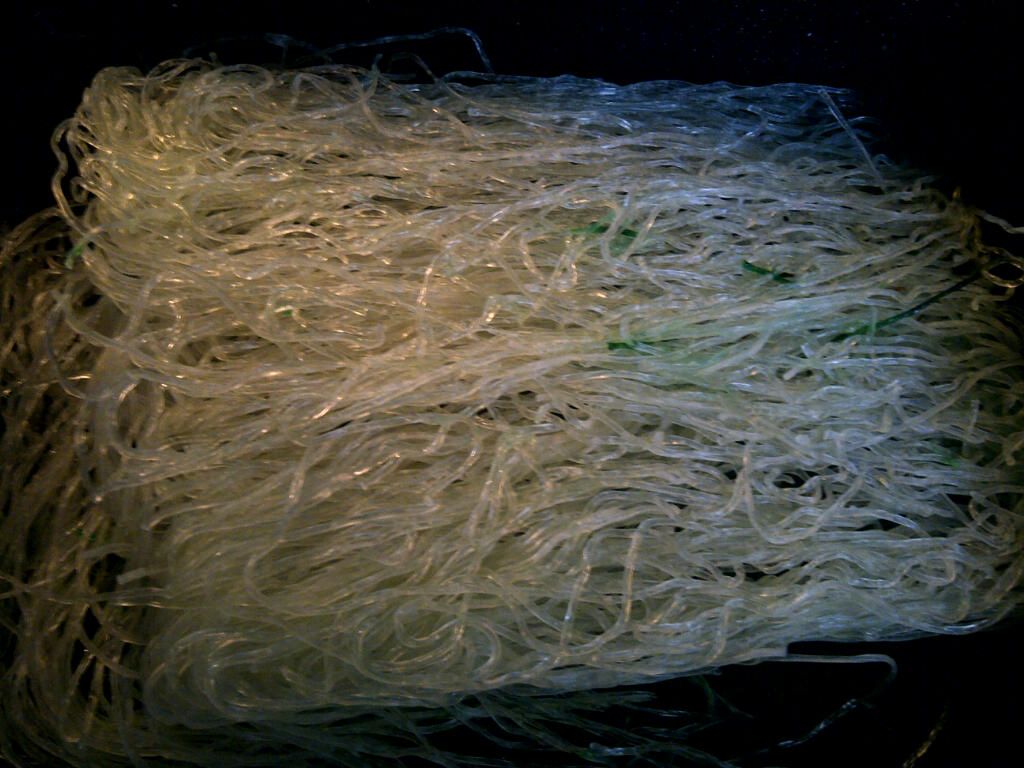 Instead of breaking them, I put them in a pan with some green food colouring and some cold water. I let them sit for about 10 minutes. The noodles became wonderfully soft and pliable. Nothing like cooked spaghetti. Sort of translucent and almost plastic or rubbery feeling. I added some dinosaurs and set the pan out for play!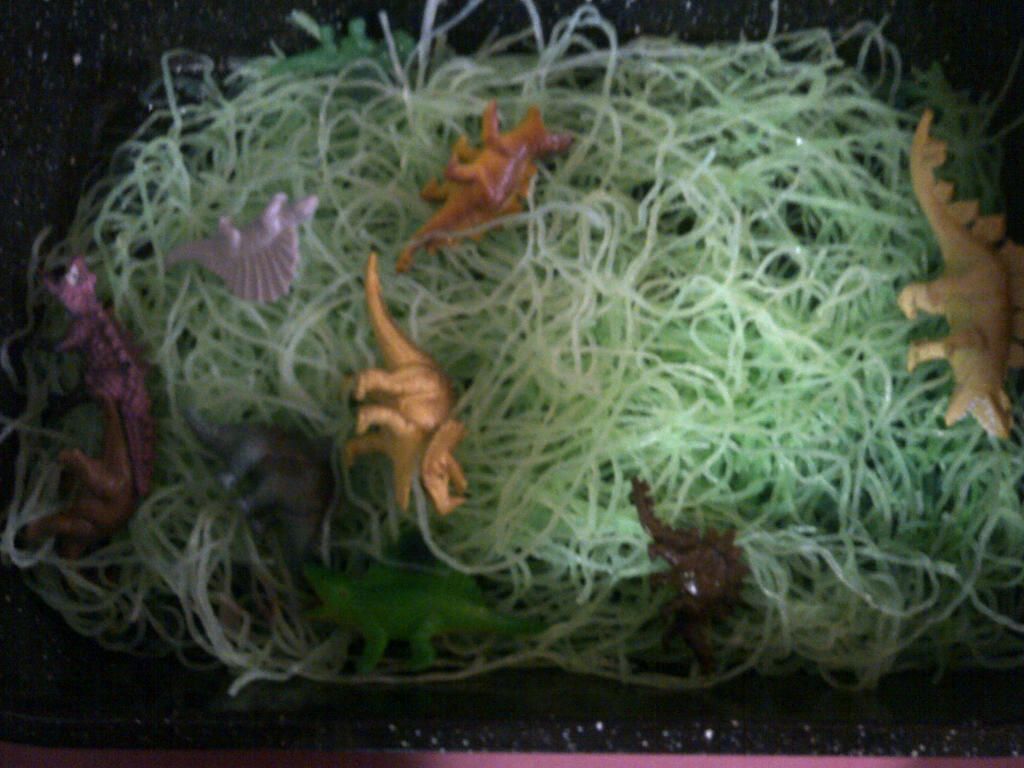 My buddies soon discovered this new play material and had a great time smooshing through the noodles and pulling them apart. (N)oodles of fun for everyone!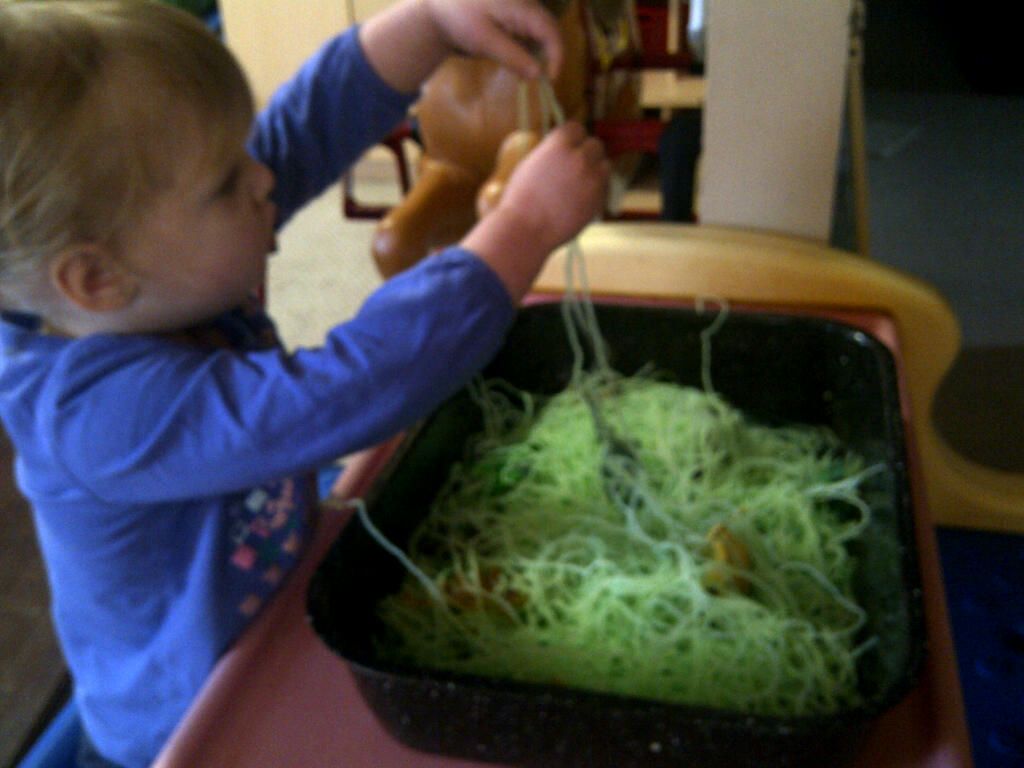 I shared this on
The Sunday Showcase
!