One of the challenges I face with having a family daycare in my home is to make the best use of the space I have. I want to offer my buddies the same learning opportunities they would have in a preschool and that's not always easy in a home environment. And in a full day, there are meals to make, diapers to change, and a million other things to do!
I try to keep things simple. I put learning into our home environment in the places where we naturally spend a lot of time. With 2 snacks and a full lunch served daily, we spend a lot of time at the table where they eat. The table is near the regrigerator and so this weekend, I turned my refrigerator into a whiteboard!
Some of my buddies are just learning letters, while others have begun to recognize words. All of them recognize their names! So each day I will be writing new words, phrases and sentences to practice our reading skills.
This was another easy project to do. I had purchsed a poster from Staples and had it laminated to make it into an instant whiteboard. Then I taped it to my frigdge! (Actually, it has been used as a whiteboard many times, in many different places - I am a complusive re-organizer!)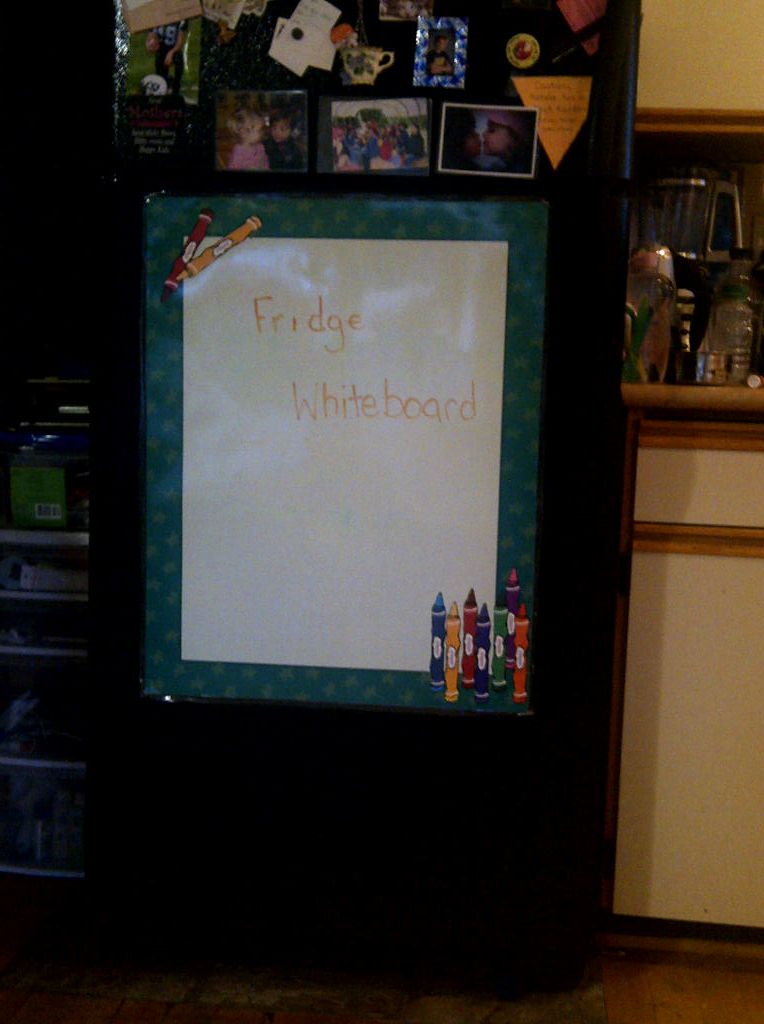 Shared on the
Sunday Showcase.