Winters can be long and I like to have something growing indoors for my buddies to observe. While cutting up carrots for snack, I saw that the tops had the tiniest little bits of green sprouting from them. I have a glass block that still had soil sitting in it so I popped the carrot tops into it.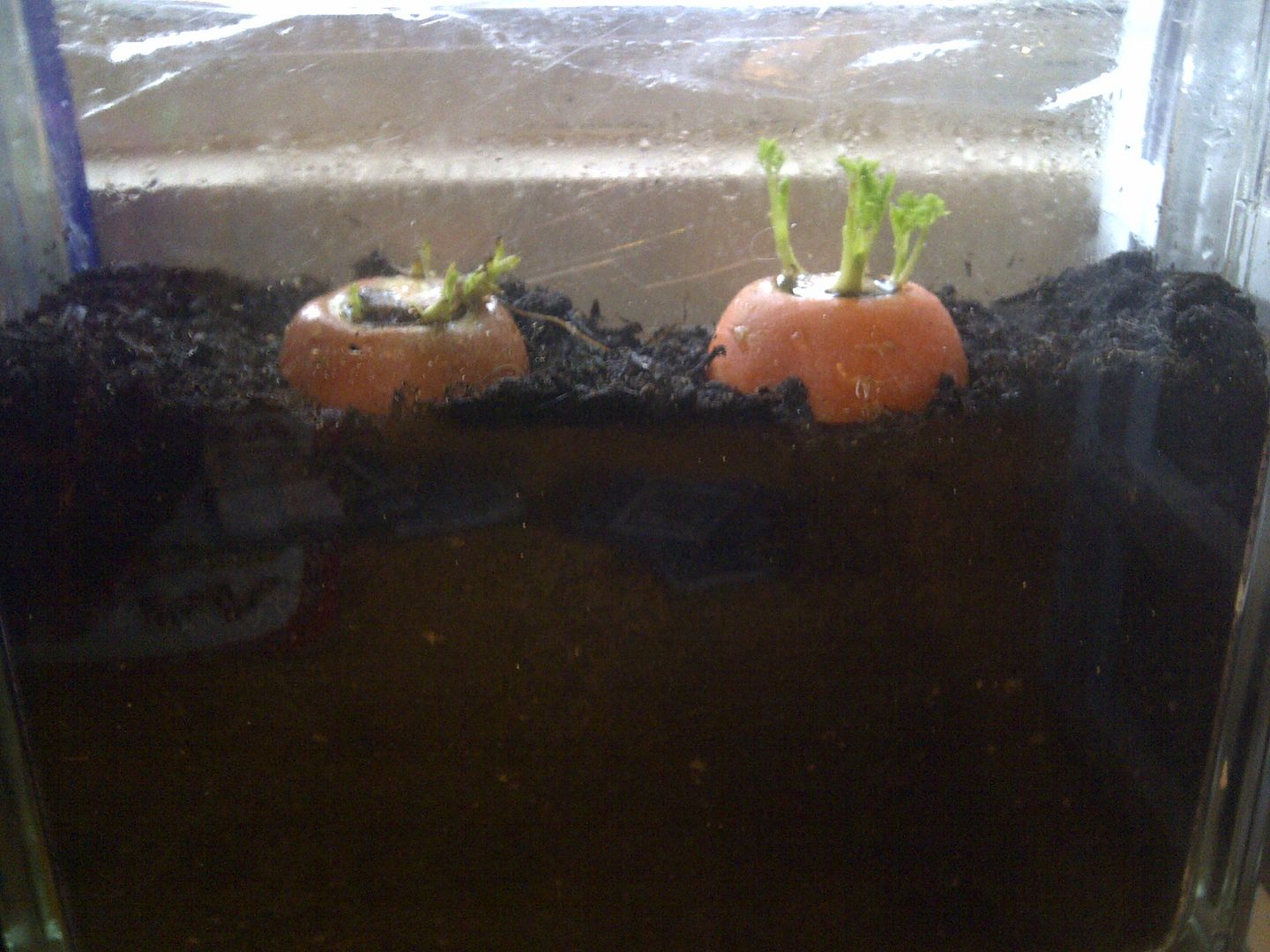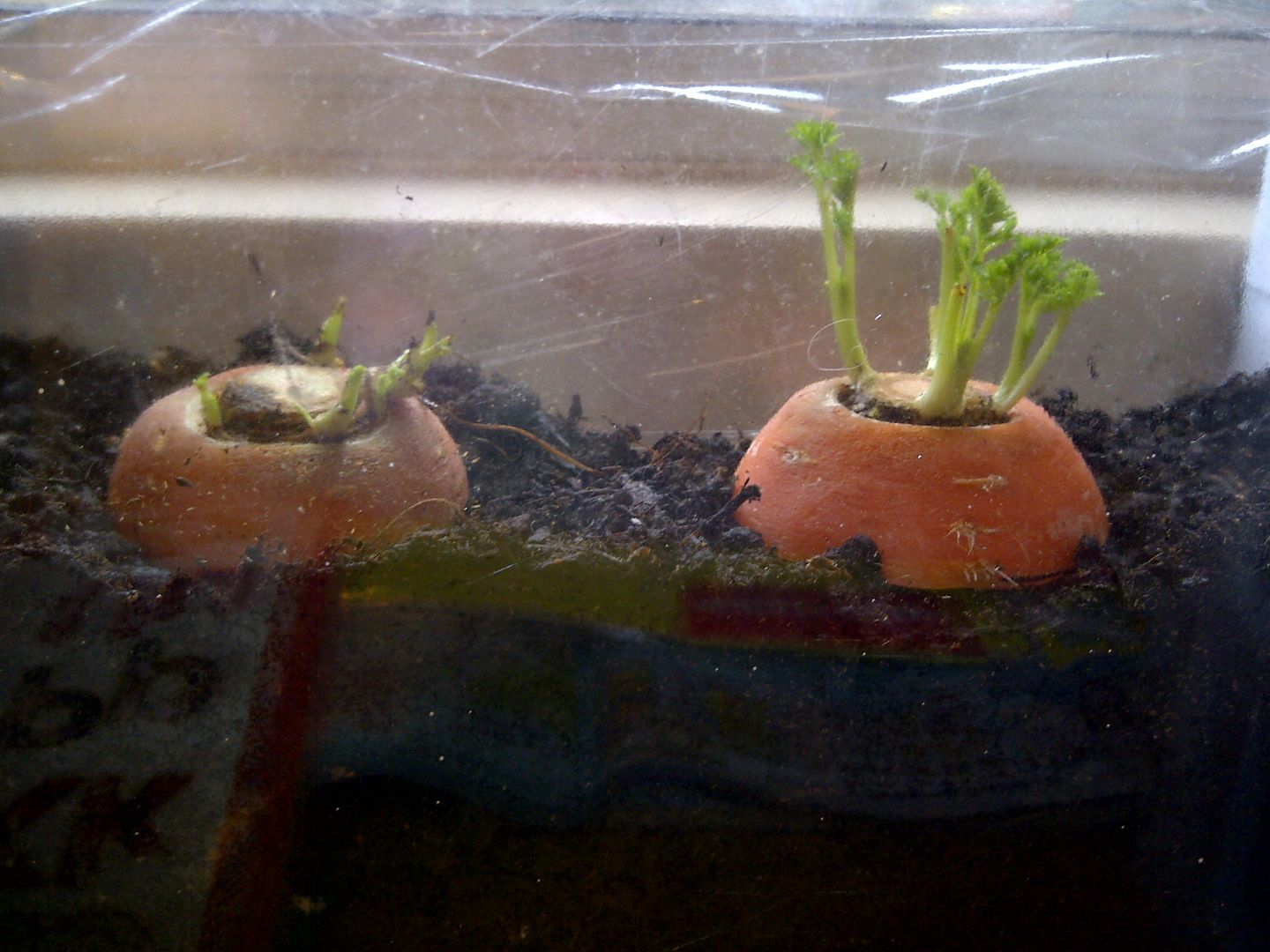 This project is really nice for younger kids because it provides very quick results. Our tops were growing nicely just a couple of days after "planting". From what I understand, they will never grow carrots, only the tops will grow.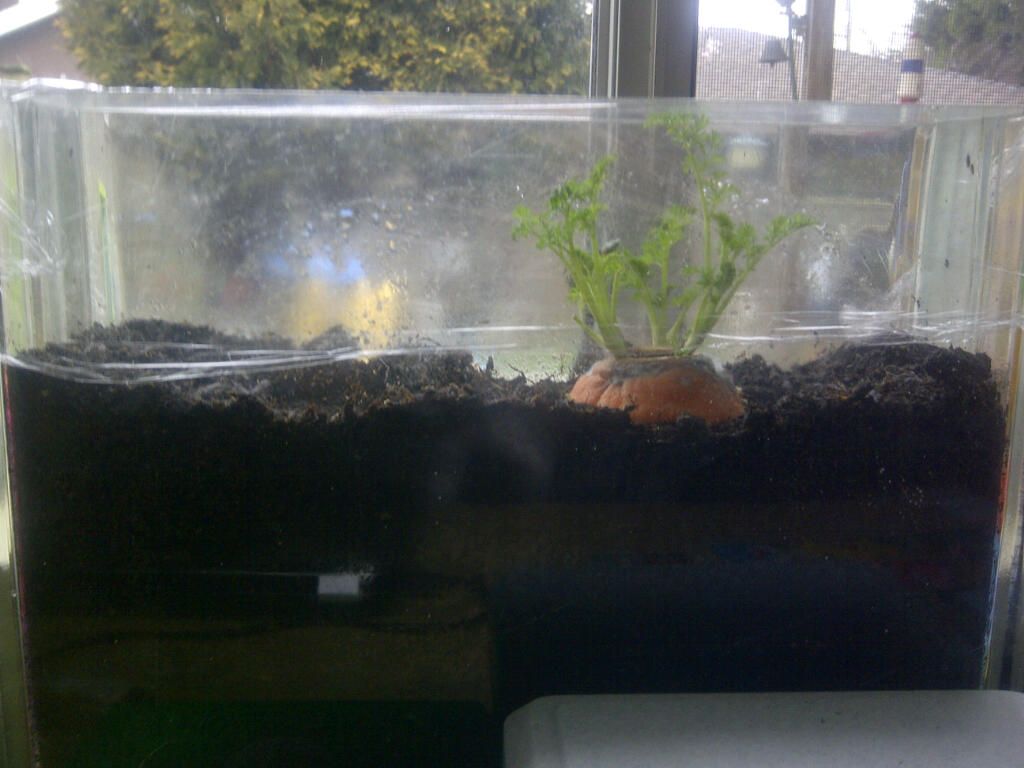 I shared this at the
NurtureStore
and you can too!