Way, way back in time, almost 4 whole years ago, a treasured friend shared her recipe for moon sand. I made some, actually, I made quite a LOT. In a big bin. And my buddies LOVED it. Over the years, I have occasionally added some essential oils to the mix, and of course, I ended up adding sparkles eventually, too. Here it is, four years later, it smells wonderful, feels soft and moist, and molds and sculpts just like it did when it was first made. It may have been a bit costly to make because of the large quantity I made, but it has kept so well, it has been genuinely worth the investment.
Here's her fabulous recipe:
Treasure's Moon Sand
3 cups flour
1/2 cup oil
food coloring
Mix the food colouring and oil as much as you possibly can before adding it to the flour. It won't mix easily but the better you mix it, the easier it will be to distribute the colouring throughout your flour. Essential oils and sparkles are a fun addition!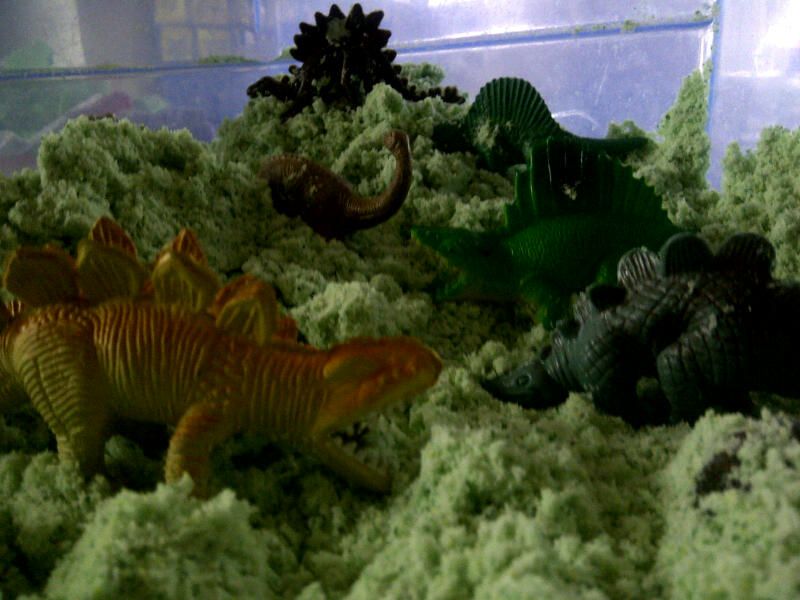 This week we are using it with the dinosaurs for a dino dig!