To go along with our dinosaur theme, my buddies and I got out the dinosaurs and the paint and made some dinosaur tracks. We weren't really trying to create anything in particular, just having fun playing with dinosaurs and paint.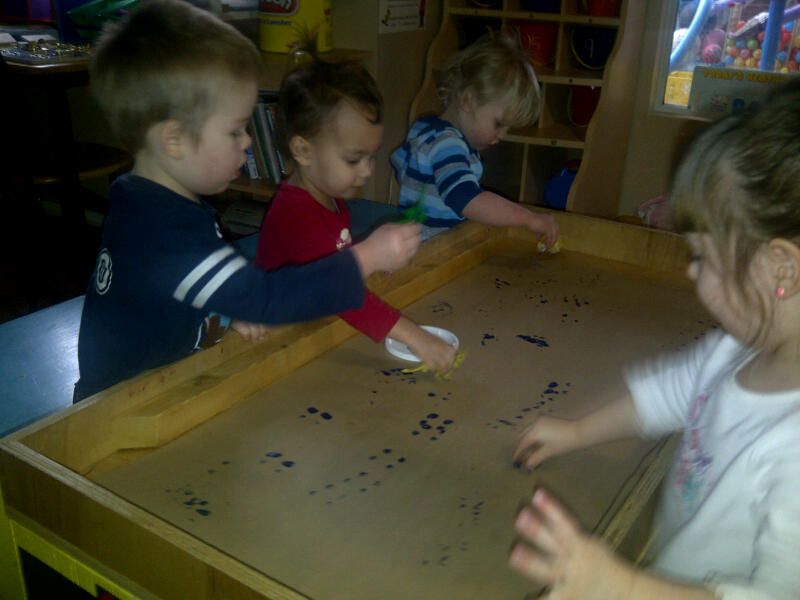 As they stamped the dinosaurs into the paint and then onto the paper, they got excited about the marks they were making. Since they were enjoying the activity, I added a couple of new paint colours.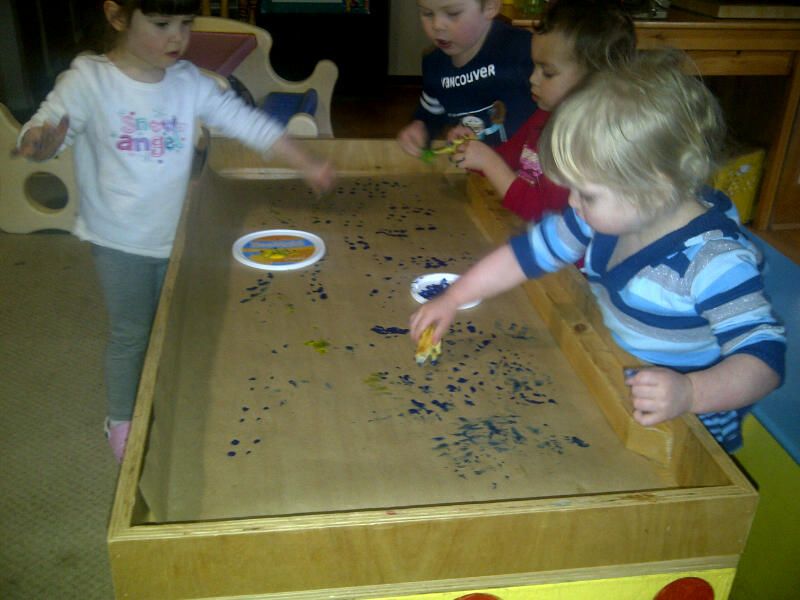 I love group activities like this where all of my buddies can participate equally. I love that there was no expected outcome, there was no right or wrong way to do this activity.
And the finished product looked pretty cool, too!