My youngest daughter was shopping and found a great deal on these foam egg beads. I was excited to see what my buddies could do with them.
They will be great for lacing, but before we laced them, I thought they would be perfect for sorting. I had a plastic tray that I had saved that would be perfect. I cut out the little egg pictures from the container and stuck them to the bottom of each section in the tray.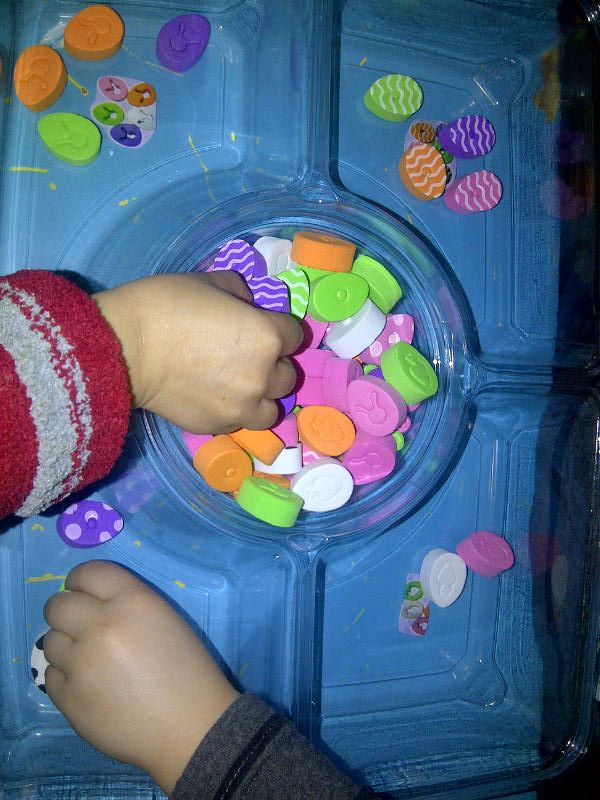 When my buddies begin to lose interest in sorting the beads, I will add laces for stringing the beads together. They would also be great to add to our sensory table for an Easter egg hunt.