I wanted to serve a special snack for my buddies today. They had played hard and played well and were played OUT! So, while they slumbered I created these little bite size treats and put them in little plastic glasses.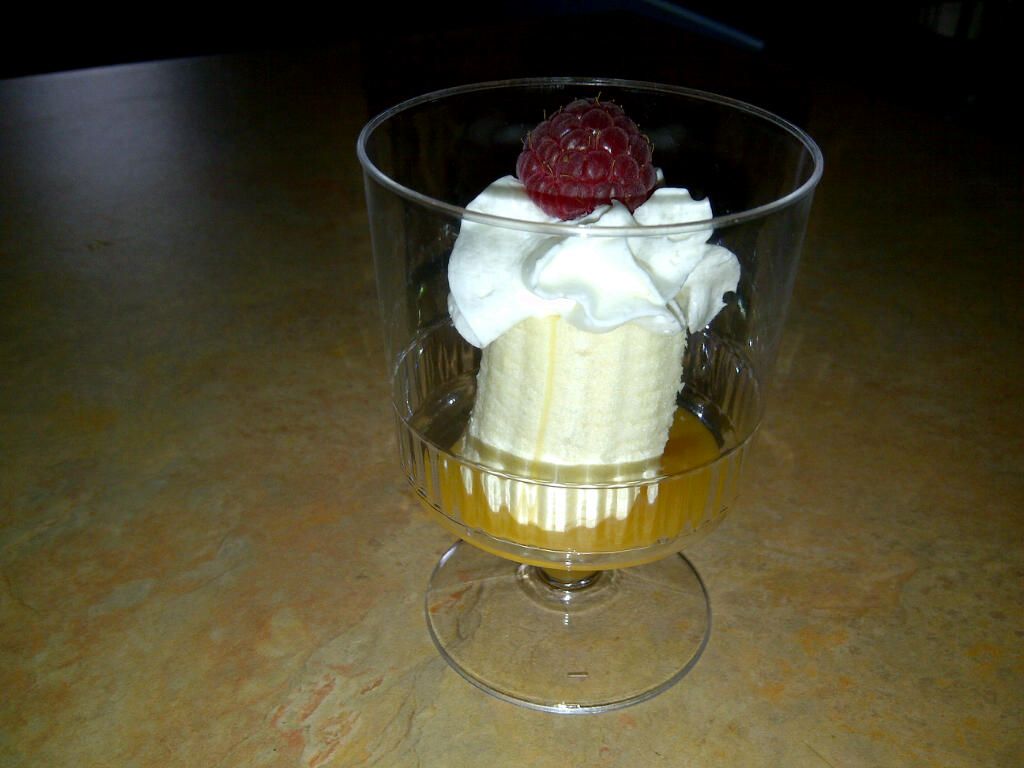 I put a spoon of caramel syrup in the bottom of the cup, added the slice of banana, a squirt of whipped cream and topped it with a raspberry. Pretty cute, hey? Cute, yes, but not so original. I discovered this idea on
pinterest
.
If you check out the original, you will see that it is MUCH more elaborate than mine, involving ice cream, a marischino cherry, melted chocolate and SPRINKLES! A work of art, really. You can find it here on a site called
Babble
. I feel a little bit like a cheater, but it surprised and pleased my buddies and they don't know it wasn't completely my idea. Shhhhhhh!