I had some help from Alley Cat and Buddy this weekend. They are pretty great helpers and I really enjoyed our morning. Alley Cat has had several years of helping grandma plant and has become quite a keen gardener. This was Buddy's first year of gardening.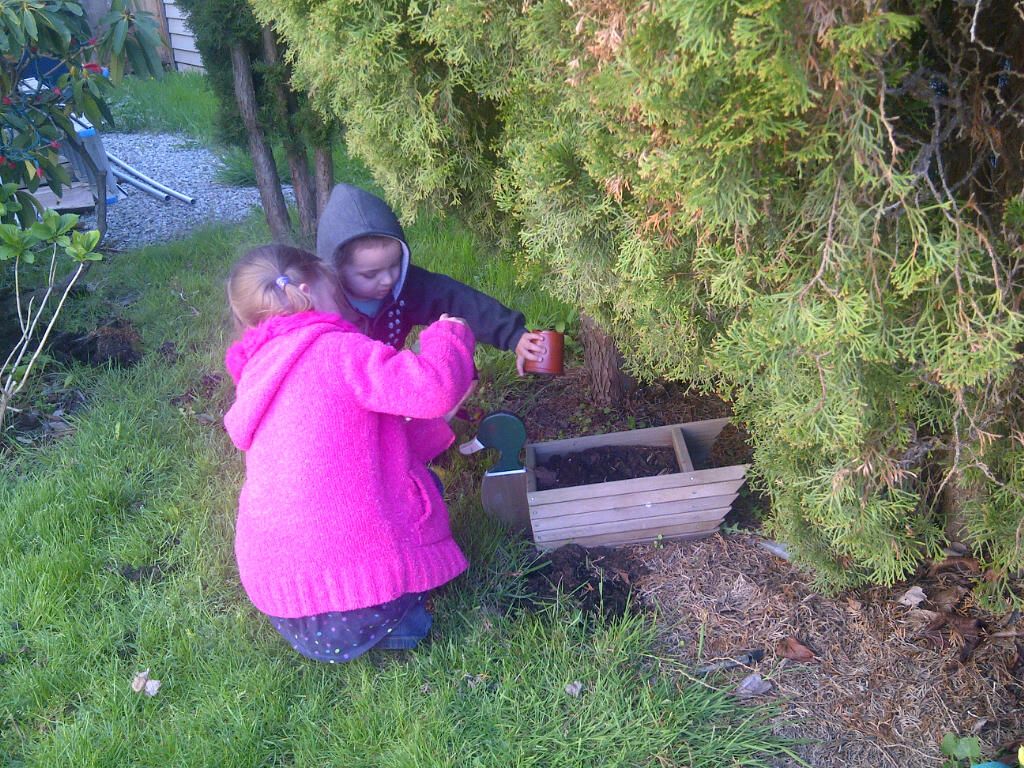 I have three duck planters that were given to me years ago. My buddies carefully filled them with dirt.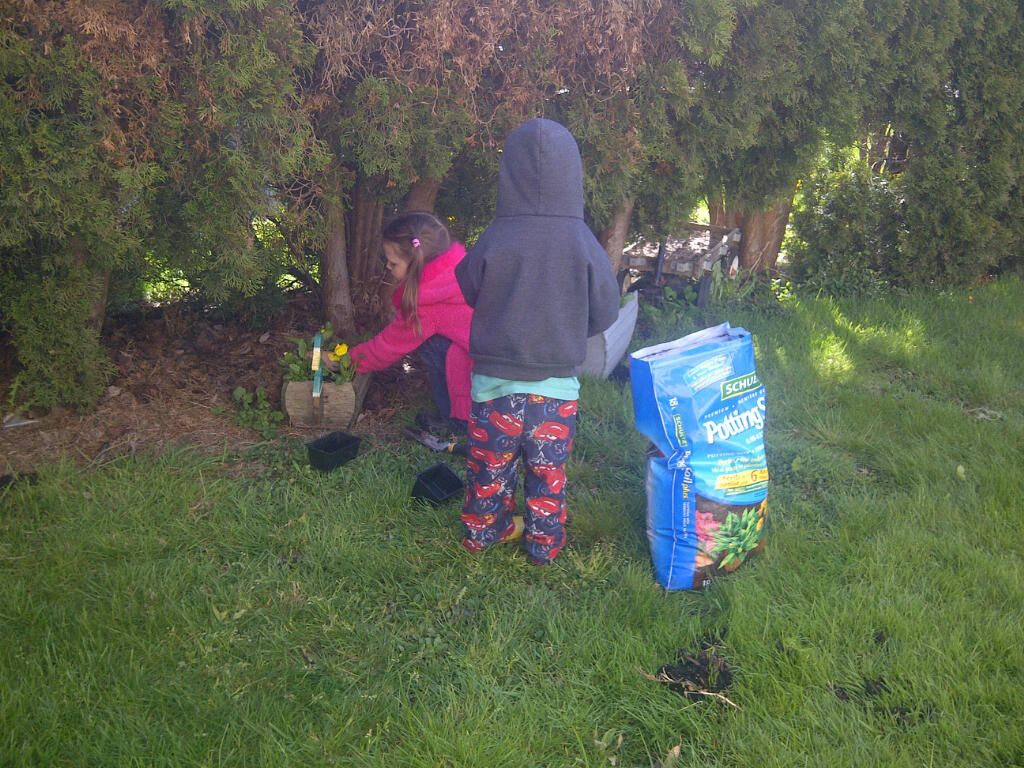 Alley Cat took great care placing the flowers into the soil and patting the soil down around the new little plants. Buddy wasn't quite as interested in this part.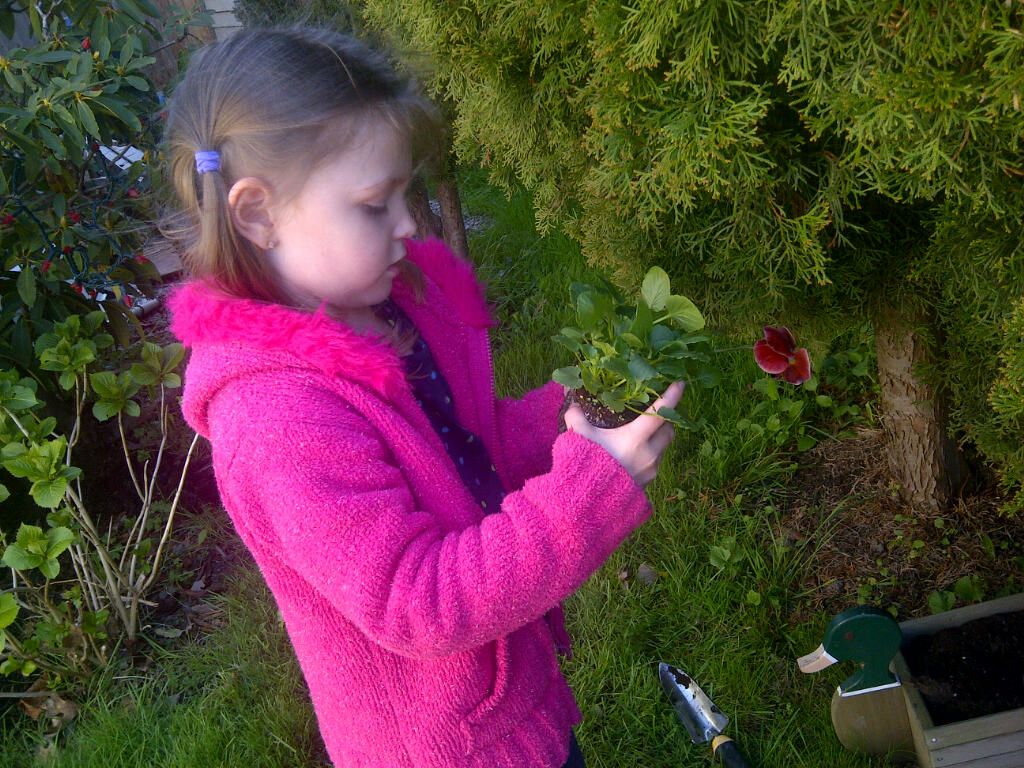 She had an idea of which flowers should go in each planter and I left it completely up to her.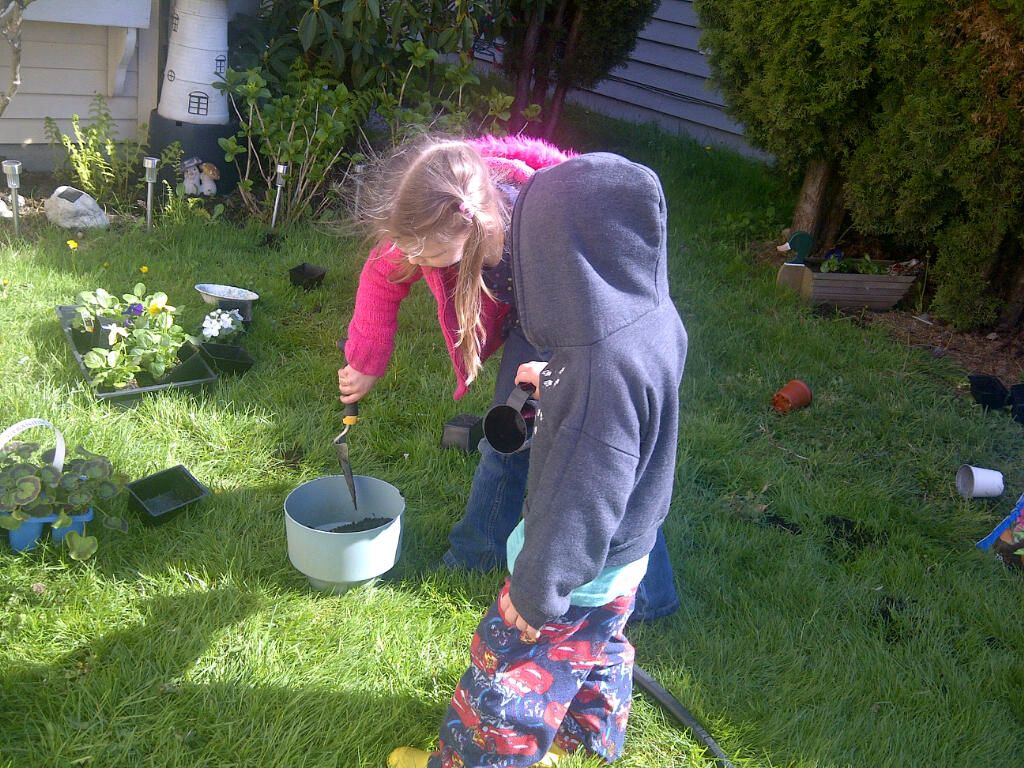 We had more flowers than ducks so we put some flowers into pots, too.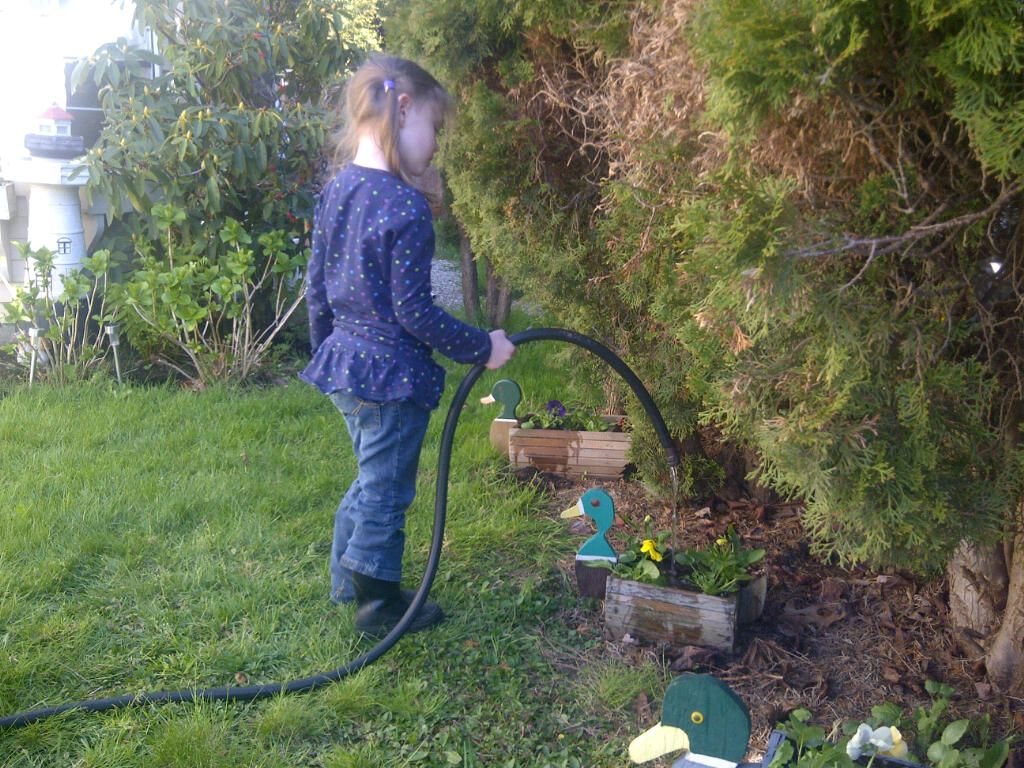 She then watered all the plants she had planted so carefully.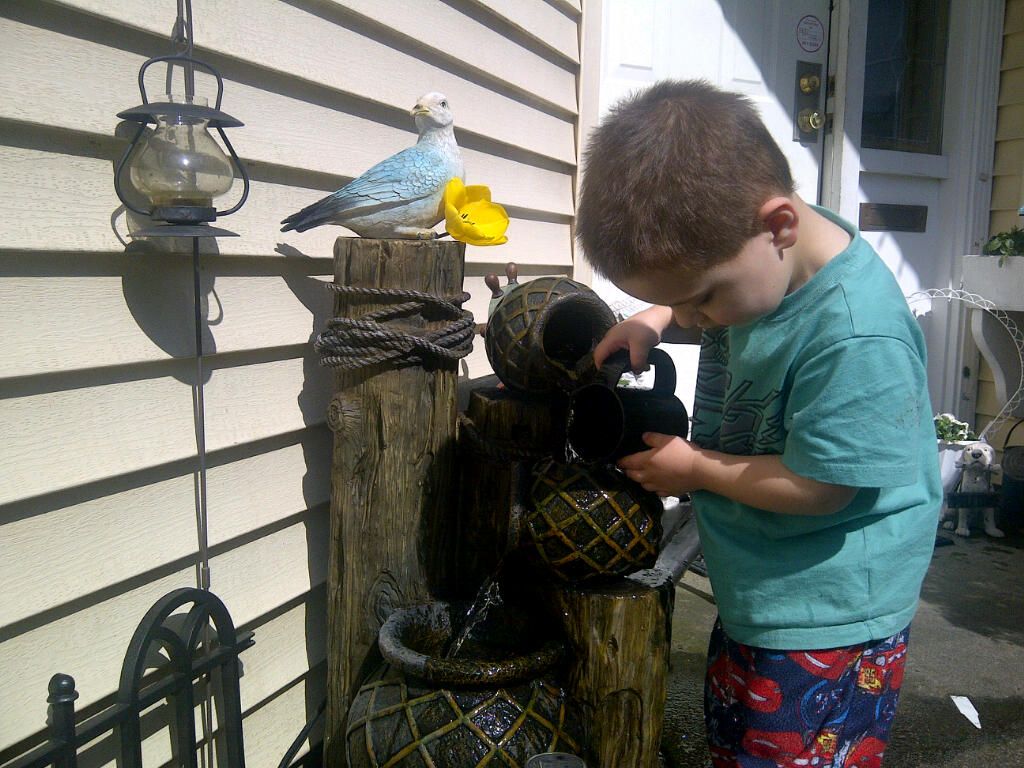 Buddy had is own ideas about water. But he was having fun, too.
I'll be letting all my buddies do some gardening this week. In fact, we've set up a station just for it!