We are not having the best possible spring weather. It's a little cooler and a fair bit rainier than we would like. Or maybe it's just more than I would like... On this particular spring day, I woke to another dreary and rainy sky. I expected to spend most of the day inside. A few hours into the day, however, I realized that my buddies were really in need of some outside time reagardless of the weather. We suited up to go outside. I was pleasantly surprised to find that it really wasn't cold out. So when one of my buddies...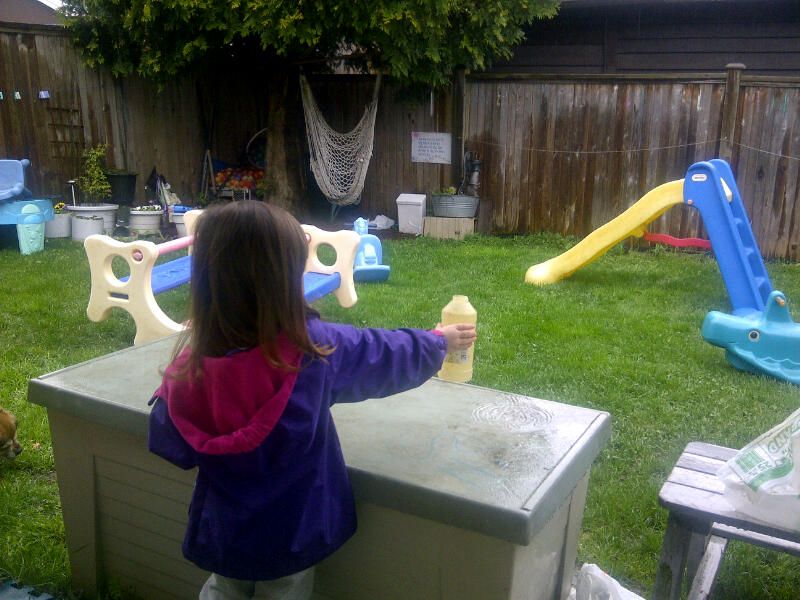 ...and then another and another began playing with the raindrops, I observed, rather than discouraged their play.
They placed pots to catch the raindrops. When they turned away...
I added some more things to their rain catchers - a bowl, some translucent containers, cups and balls to float in the water. It takes some skill to catch a falling raindrop, watching where it is coming from and anticipating where it will end up! My buddies were engrossed in their play. Their usual chatter was noticably absent, as if they worried that the wrong word or too much noise might get noticed and I would put an end to their fun. Not today! I was too fascinated in their play.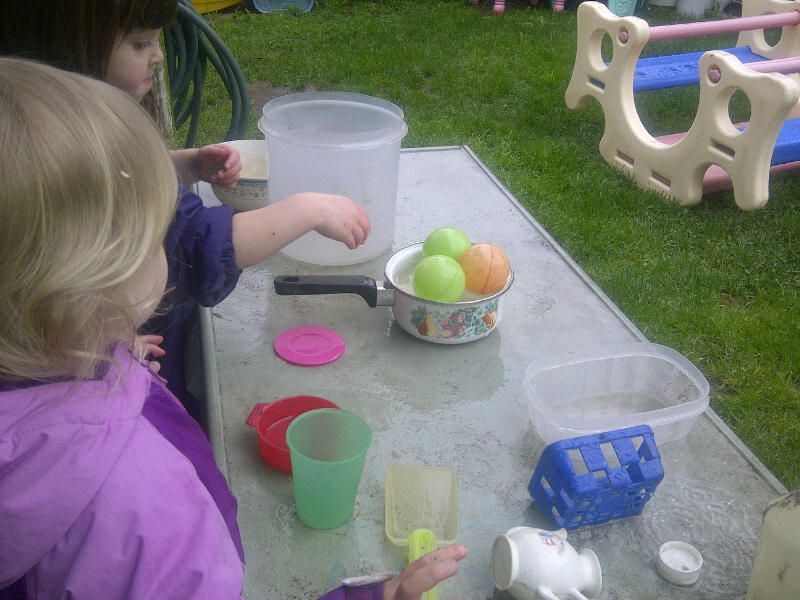 We discovered a little bit about sinking and floating.
Sand was added to make a mushy, grainy mixture!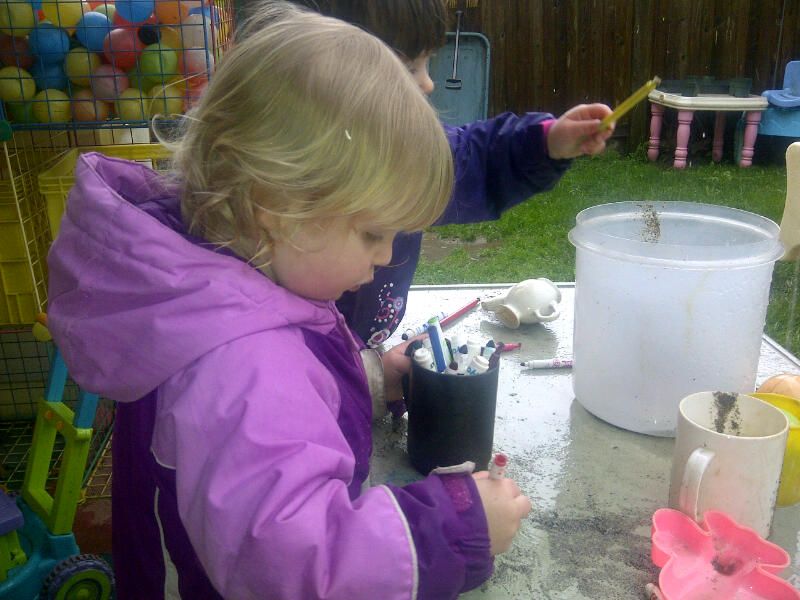 And finally our outside markers (which are all the dried out, lidless markers) were added to the fun!
Shared our fun on the
Sunday Showcase
and
It's Playtime
!