I love using my fridge as a play centre. When I am busy in the kitchen, it's nice to have a place close at hand for my buddies to keep busy at. My fridge is currently being used as a whiteboard.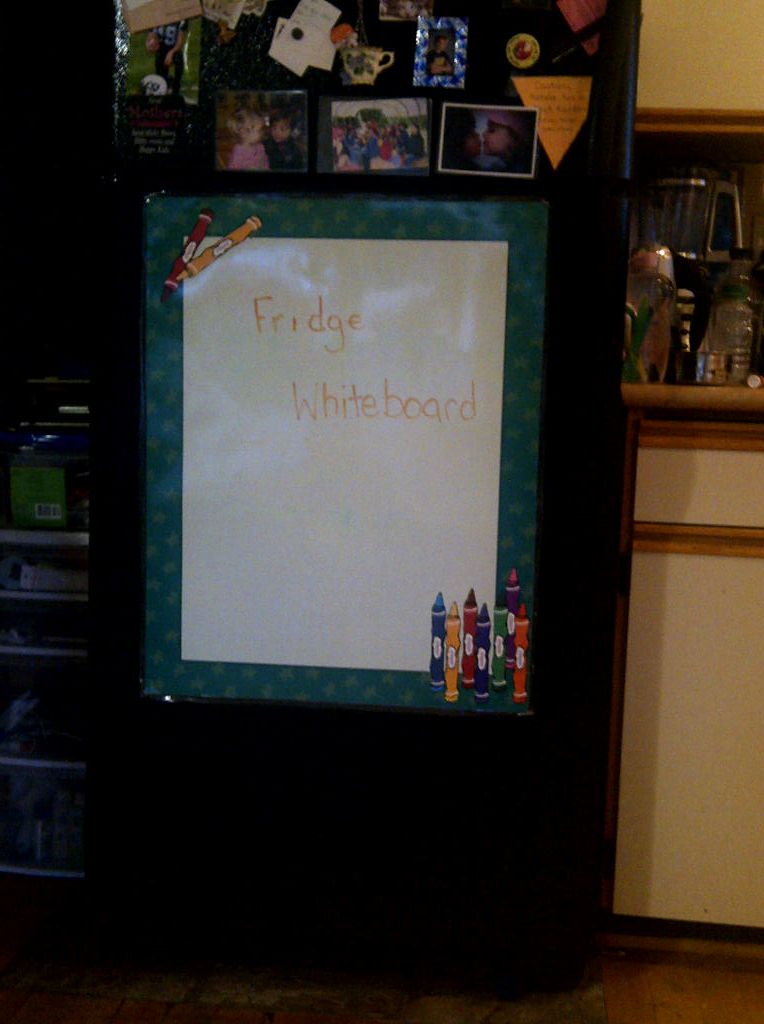 One of my buddies is particularly fond of colouring on it with my dry erase markers, I like to use it to print poems, sight words and sentences on for us to read while waiting for lunch.
In the past, I have also used my fridge with puzzles: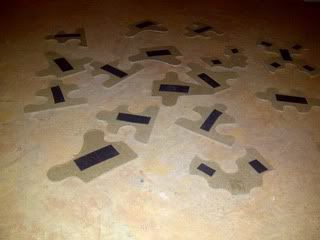 Using an old puzzle, I stuck magnetic tape on the back and voila! Fridge puzzle!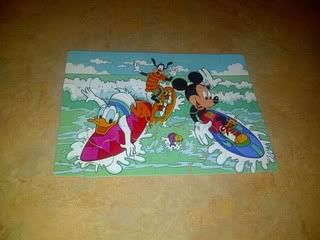 I have used nice wooden puzzles that were incomplete to make magnetic play pieces for my fridge the same way:
Just add some magentic tape to the backs and they're ready to use!
Certain buddies were particularly enchanted with my refrigerator roadway: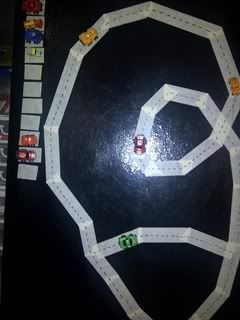 It was made with masking tape and a marker. Then I glued some magnets on the back of the cars. These are not the big matchbox cars, they are smaller, lighter cars. Some I was able to use a good quality magnetic tape on, and some I glued magnets onto.
I found an awesome fridge idea on pinterest where
BusyKidsHappyMom
glued strong magnets onto the backs of flat piece legos. It looked fabulous and fun and is now on my to do list. I'll add pics here when I do. But check out her link to see how it's done, I think it's brilliant.
Teach Preschool
always has great ideas for everything! I found a couple of ideas that would work well on my fridge. I really liked the ball run that she made because it can be rearranged easily. I think it would be a lot of fun. You know those would be great on my fridge.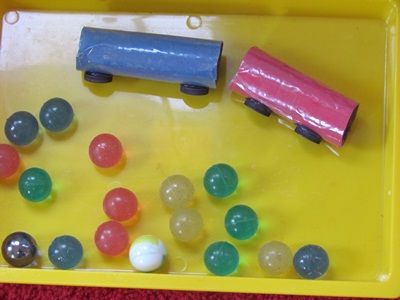 She also attached magnets to popsicle sticks. I want to do this too!
I have used the site
Kidzclub
to print, laminate and create dozens of story props to go along with our favourite stories. I have a preference for magnet story props over felt, so I really, really love the printables on this site.
Paper dolls are great for the fridge if you print them on magnetic paper. Nick Jr has
Backyardigan paper doll printables
. If you search "paper dolls" you will find many free printables available. If you print on magnetic paper and cut the tabs off, they will work great for fridge play, too.
And sometimes I also use my fridge to store food! Who knew?