My buddies and I are working on some special gifts for a special holiday coming up in May. I may or may not be letting the cat out of the bag by posting this. I guess we will see who is reading my blog :) And if you are one of my buddies' parents, and you are reading my blog, and you haven't brought me a jar yet...please send them ASAP !!!!!
The materials we used were a glass jar, some red acrylic paint, a black sharpie paint pen, a hot glue gun and a dollar store solar light like this one: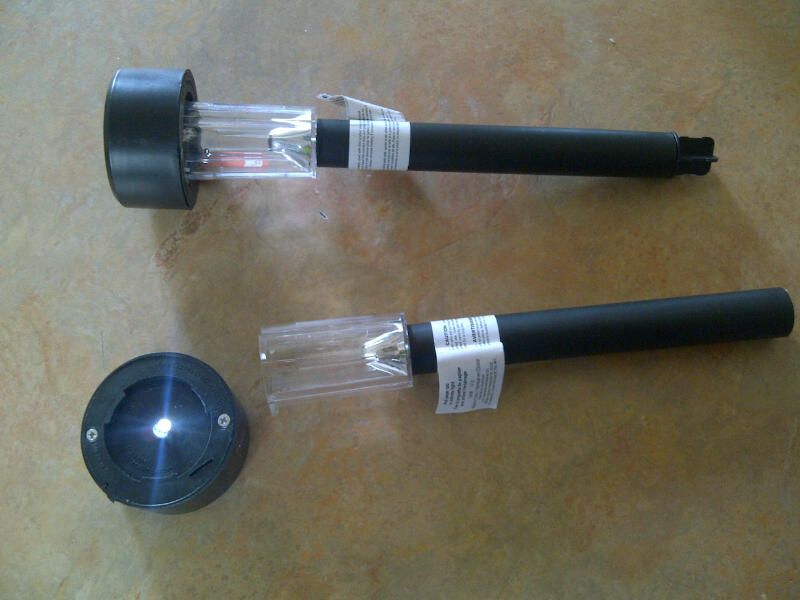 See how the top can be taken off? That's the part we are using for this craft. (Don't worry I have ideas for the other part too, I'm thinking they'd make great Olympic torches, right?) But back to the lanterns....
Here they are in varying stages of completion. The first on the left is just a jar with the solar light hot glued to the bottom. The solar panel is facing up, so as the jar sits upside down on the window ledge (theoretically, charging in the sun, if we actually had some sun). The next has one of my buddy's thumbprints stamped on with red acrylic paint. The last two are have been completed with ladybug features drawn in with a black sharpie paint pen. Older kids could do this themselves, but for my buddies, I chose to draw them in. I will probably glue the tops on permanently to restrict access to the light.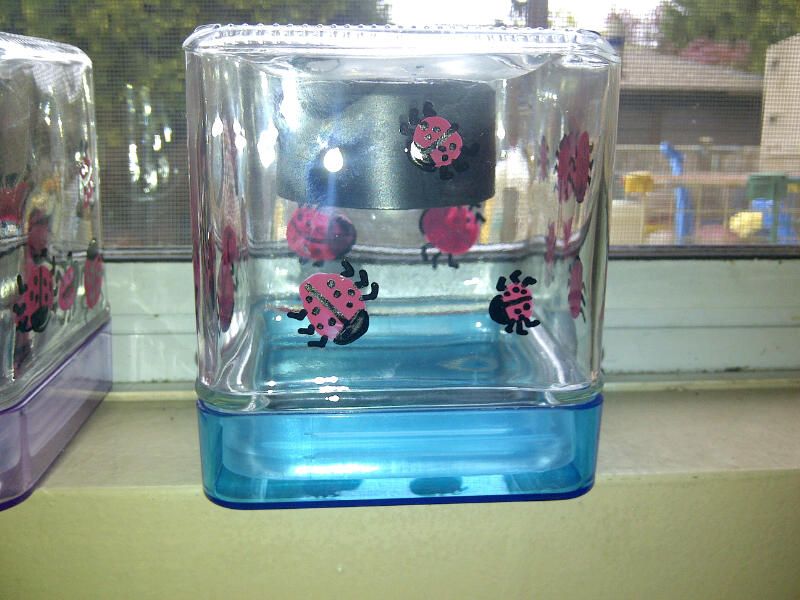 I think they will all be pretty cute. We'll have to make some little cards to go along with them, too. I can't wait to see Mom's expressions when they see them. Unless, of course, they just did.