Here's a riddle for you, "What do feet, broccoli and sunshine have in common?" (Hear the jeopardy music playing?...)
Give up?
Answer: They are all perfect for
painting
!!!
I admit that we do a lot more painting when the weather is nice enough to do it outdoors. I love the freedom that the absence of carpets and furniture bring to potentially messy activities like painting.
This week, my buddies and I celebrated our freedom painting with some uneaten broccoli that was left over from snack. We try to eat healthy, but I suspect my buddies enjoyed painting with the broccoli more than they did eating it...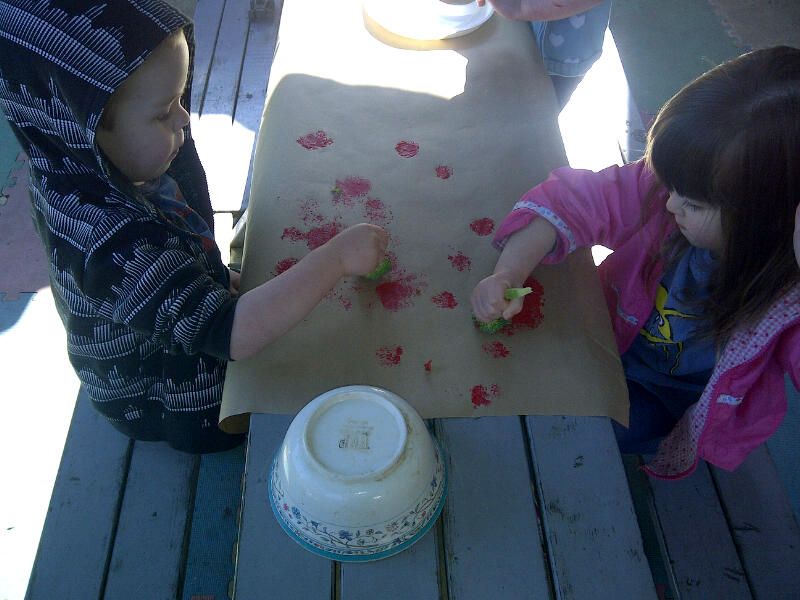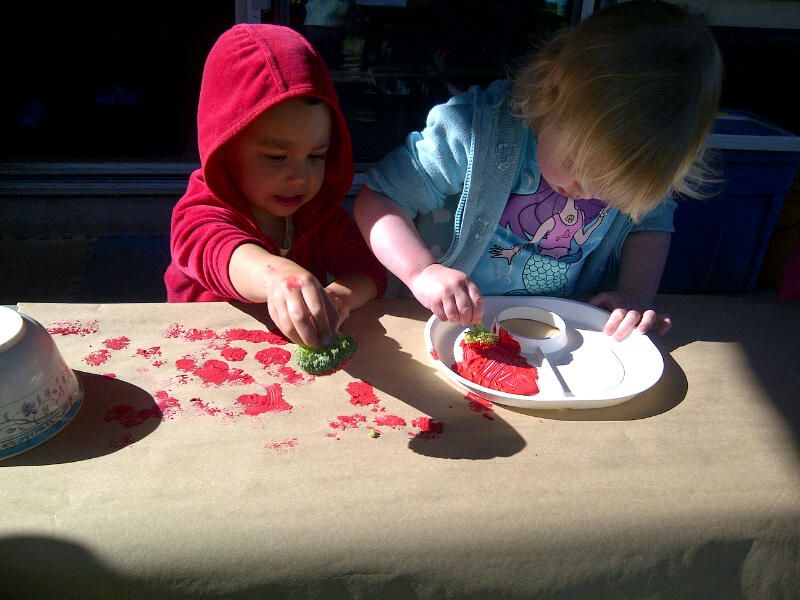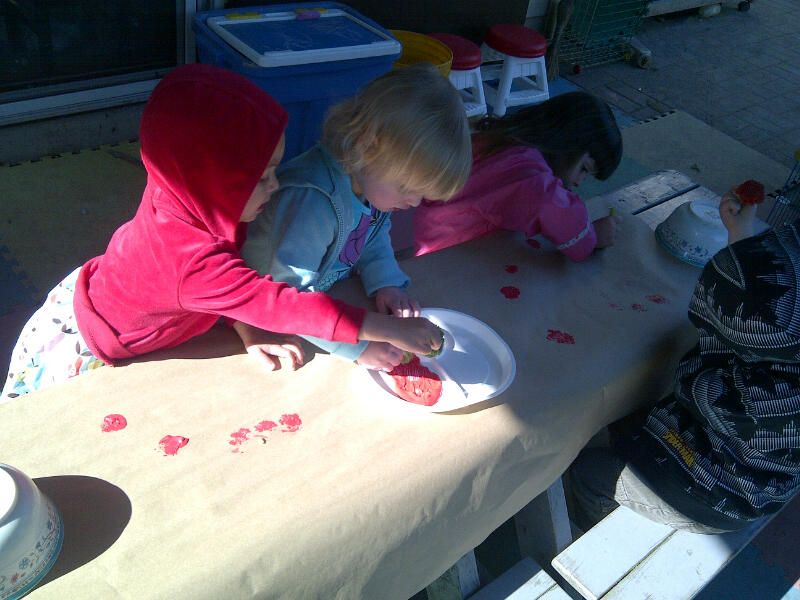 My buddies quite enjoyed the broccoli painting, but even more fun was painting with our feet! I used a combination of washable yellow crayola paint, water and cornstarch in a container that they could easily dip their feet.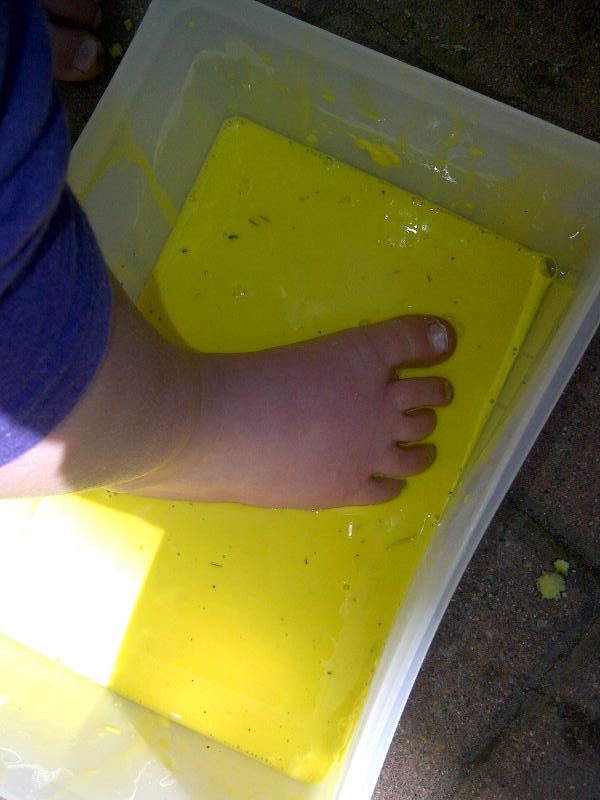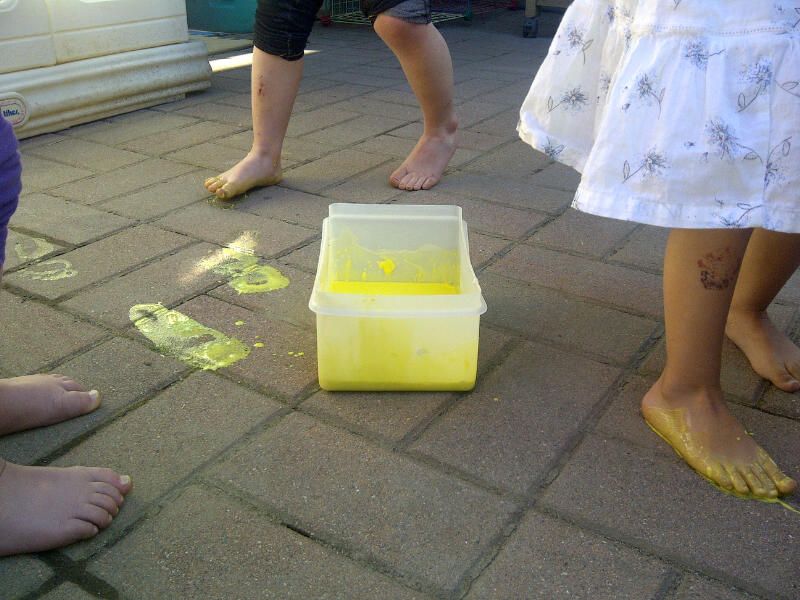 Soon, the bricks were covered in yellow paint!