Some time ago, I'm not quite sure how long, before Easter, though. I came across an idea that scared me just a little and intrigued me A LOT. Deborah at
Teach Preschool
had put paint in those little plastic eggs and given them to her preschoolers to open and paint with. I just knew that my buddies would LOVE this. I was a little concerned about the mess. I don't mind mess, but this one, I thought might get out of hand, and I waited for a day nice enough to do it outdoors. And I gave her idea a little twist. You can click on the Teach Preschool link to see how she did it with her children. This is how my buddies and I decided to get crackin'.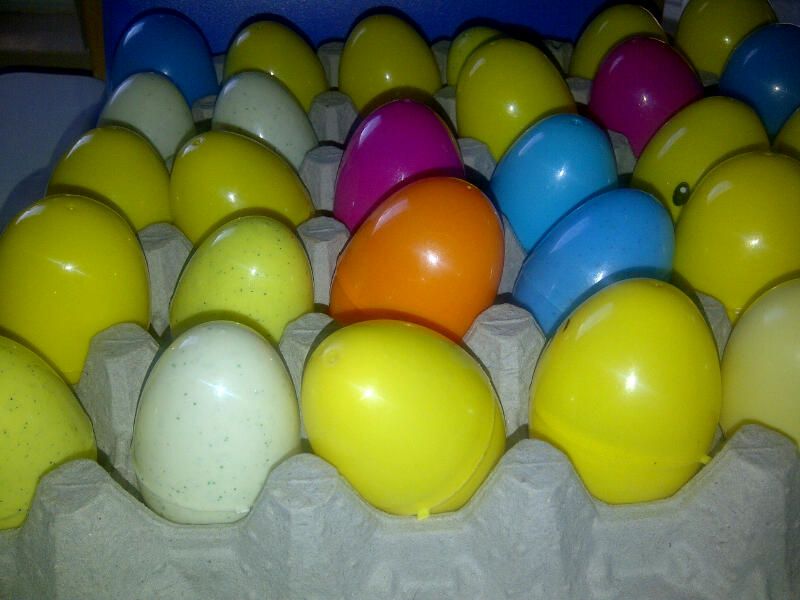 I went through my many, many plastic eggs, searching for the ones that did not have holes in them. IMPORTANT that they don't have holes! When I had a tray full I started filling them with paint. I made up a batch of diluted white biocolor paint. I put about a tablespoon of the diluted white into each egg. Then on top of the white, I put a non-diluted drop of yellow, maybe half a teaspoon or so. The yellow and white didn't really mix - which is what I was hoping, because....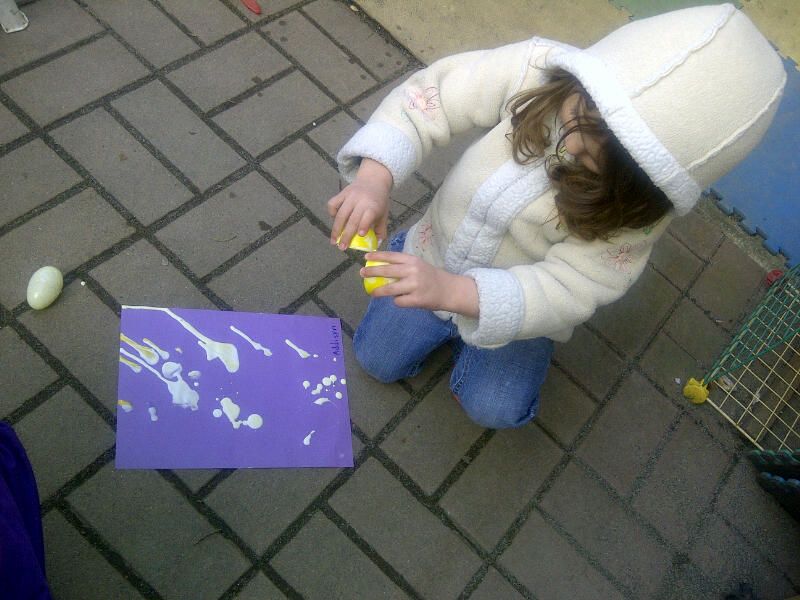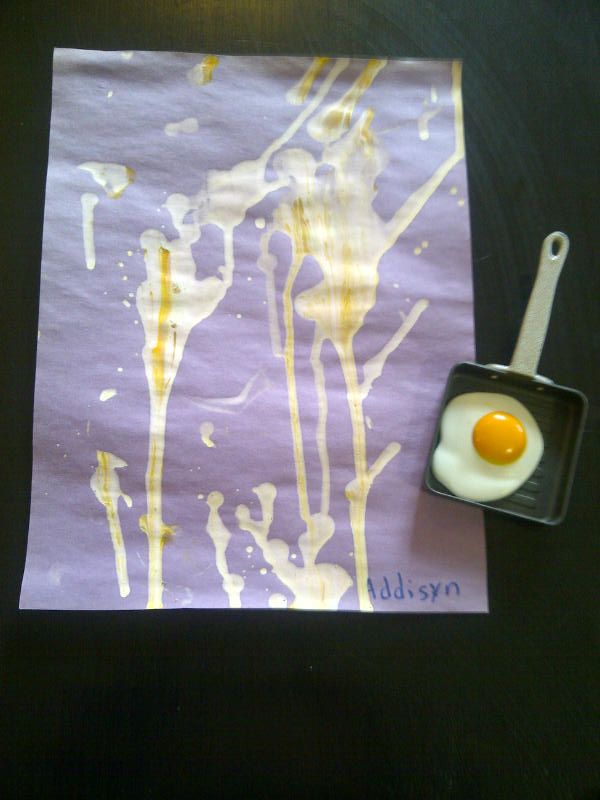 It gave us an almost realistic eggy look to our art!