One of the great things about being a family child care provider, for me, has been how it allowed my own children to always retain the ability to
play
, just simply
play
, well beyond the age when their friends had given up such childish things. Though it was many years ago, I remember how they had to try out each and every new toy that I acquired for my buddies. Wagons, scooters and even Barbie dolls were a cause of great excitement. The giggling and goofiness that followed is a treasured memory.
It seems that the desire to play never leaves us. I know it never left me, and when my daughter brought me this dollar store gift, I happily saw that it hasn't left her, either.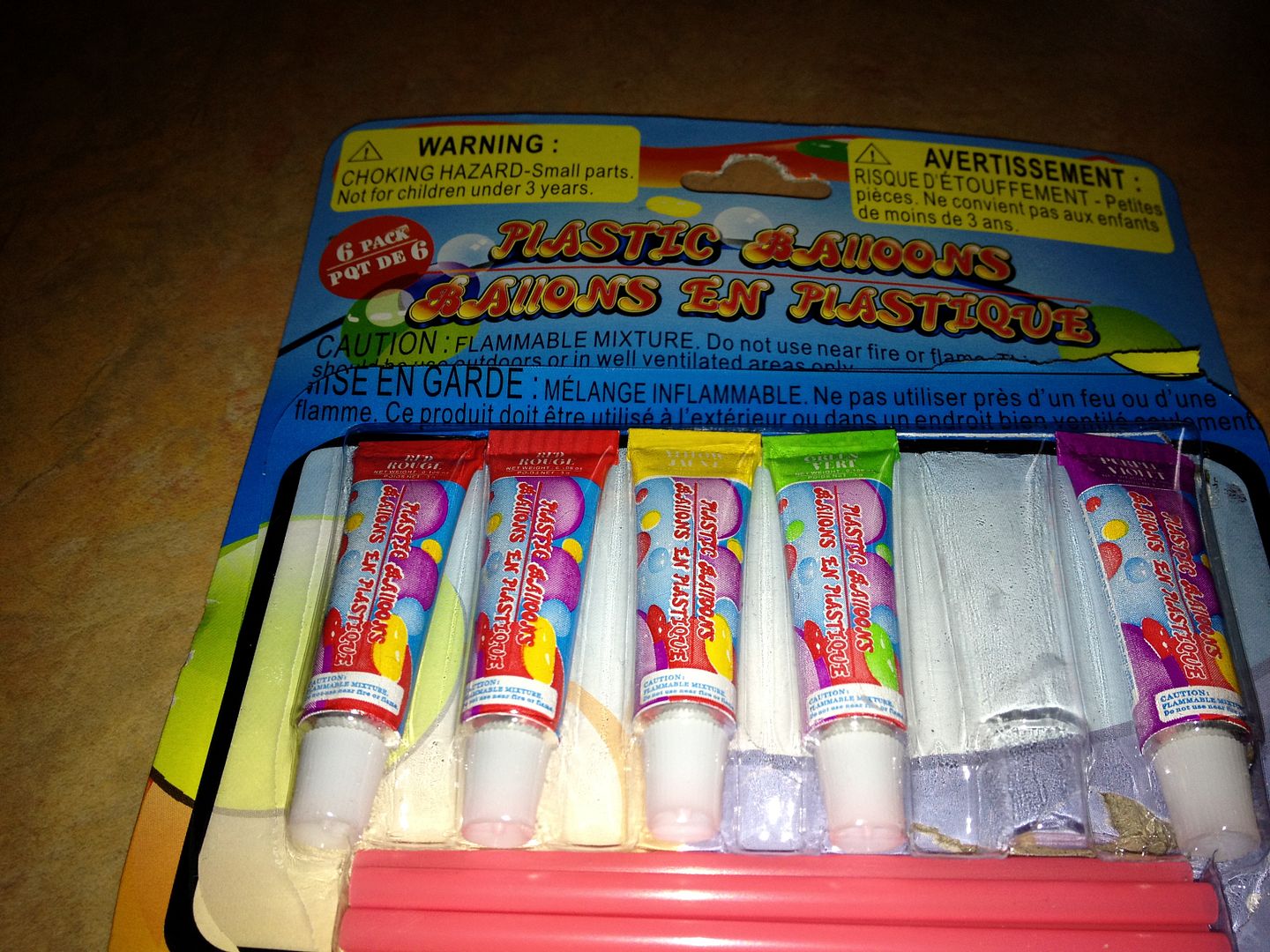 >
The package calls them "Plastic Balloons ". In reality, they are more like a bubble than a balloon. The skin of the bubble is very thin and irridescent - much more like a bubble. But, unlike regular bubbles, the skin of these bubbles, once dry, can be touched without popping them! This gives them an almost magical quality. Very fascinating and a lot of fun!
They are fairly simply to create, too. You squeeze a bit of the gooey substance on the end of the straw and blow gently into it, just as if you were blowing a bubble.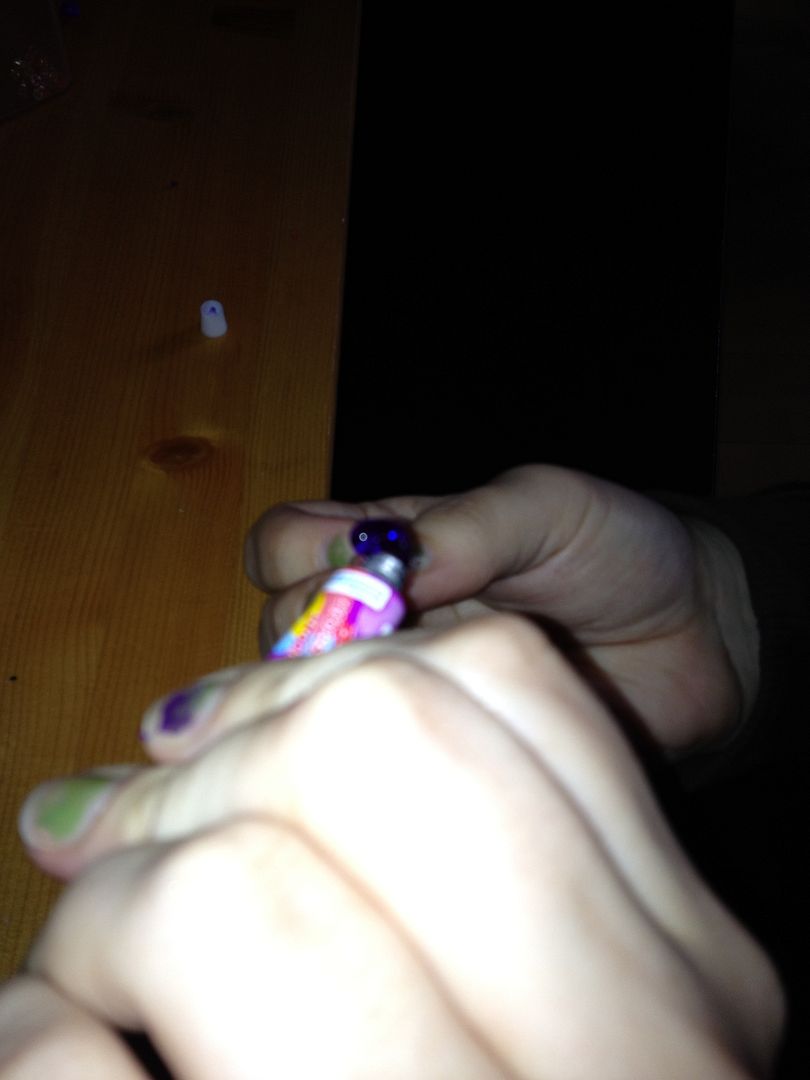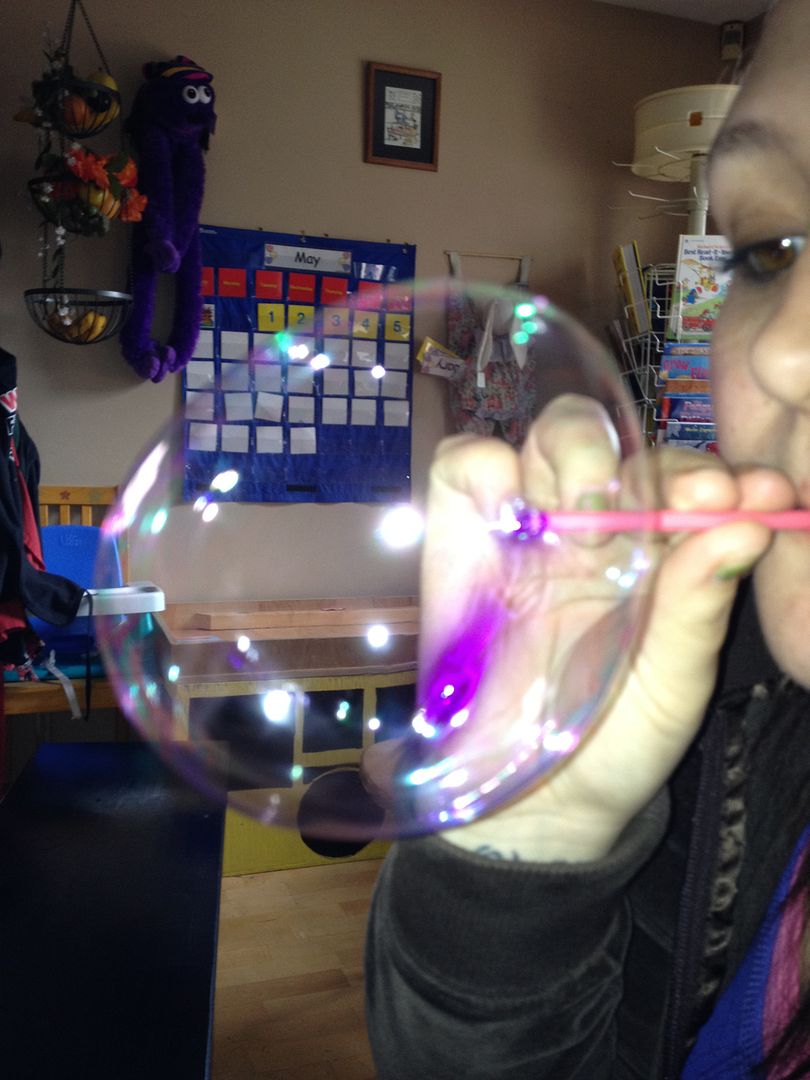 After blowing them, you gently pinch off the end to seal them and in a few seconds they are dry enough to touch and hold!