I was super excited to receive an art easel from the parents of one of my buddies. Not just a regular easel, either, a super deluxe model. I had visions of leaving cups of paint at it so my buddies could choose to paint during their free time. Ha! Like that was going to happen! Some of my buddies are very young, sometimes as young as 12 months old, so that just wasn't a reasonable expectation.
I still wanted them to have the ability to choose the easel as an activity, and have art materials available. So, I came up with the simple solution of tying string to a couple of my crayons and attaching them to the easel itself. I roll down the appropriate amount of paper, and tape it in place to prevent them from pulling more down. Now they are free to use the easel as they wish... and the crayons don't get lost, the furniture is safe from their artistic endeavors and everybody's happy!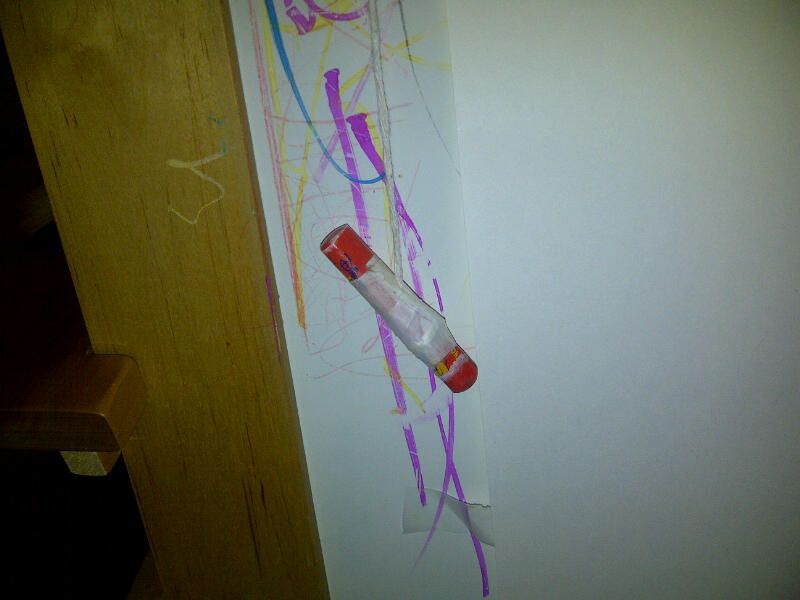 I hope to gradually add more colours, a variety of materials, and more freedom, but for now, this is satisfying our needs.