My buddies and I recently acquired a large box. After playing in, around and on the box, it had lost it's strength and had become just a big flat piece of cardboard. We weren't quite done with it yet, though.
I got a pail and poured in, but didn't mix, a glob of yellow and another of red paint. I provided sponge scrubbers, dusters, mini mops and bath scrubbies and let my buddies go to town.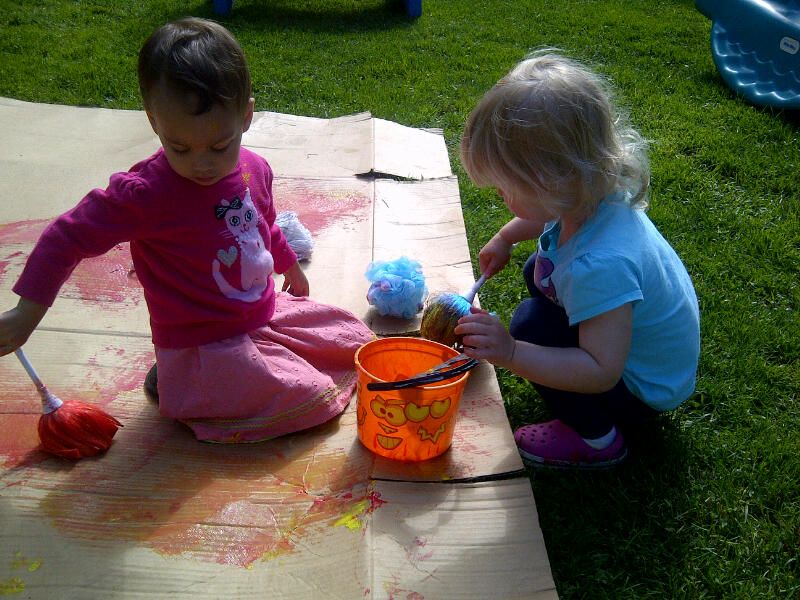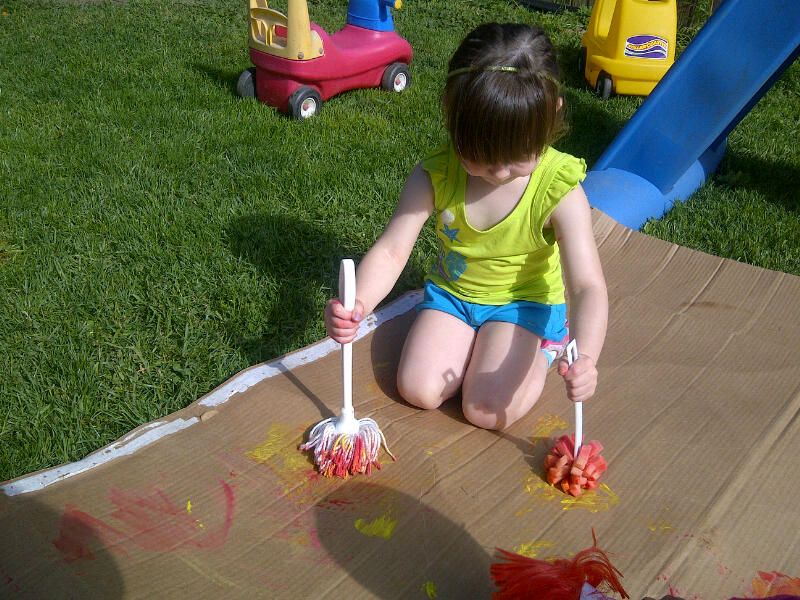 All the tools were a big hit. When they had put a fair amount of paint on the cardboard (and it took A LOT because some of the tools absorbed the paint, too) they began to paint other things. Things like the cars, the coaster that came out of the box, and finally THEMSELVES! Sadly, no pictures of these escapades, I was a little busy containing the fun.