OOOOOOOOOOH, did we make some fun stuff! I was inspired by something I found on pinterest with a hanging plastic strawberry basket with slime dripping down. You can see that one here:
http://familylicious.com/science-slime-baskets/
Because some of my buddies are pretty young, I wanted something a little safer and because my buddies love messy play, I like things to be easy and inexpensive. I loved the idea of the hanging strawberry basket and stuff dripping down. I hung a sturdy collander and made up my own concoction for pouring. I used 2 cups of cornstarch and about 10 cups of water. I boiled it on the stove, stirring constantly till it became a pudding like substance.
When it cooled down to luke warm, I poured it into a big bowl and put it on a stool under my hanging collander. I provided ladles and slotted spoons.
My buddies got their hands in and squished it.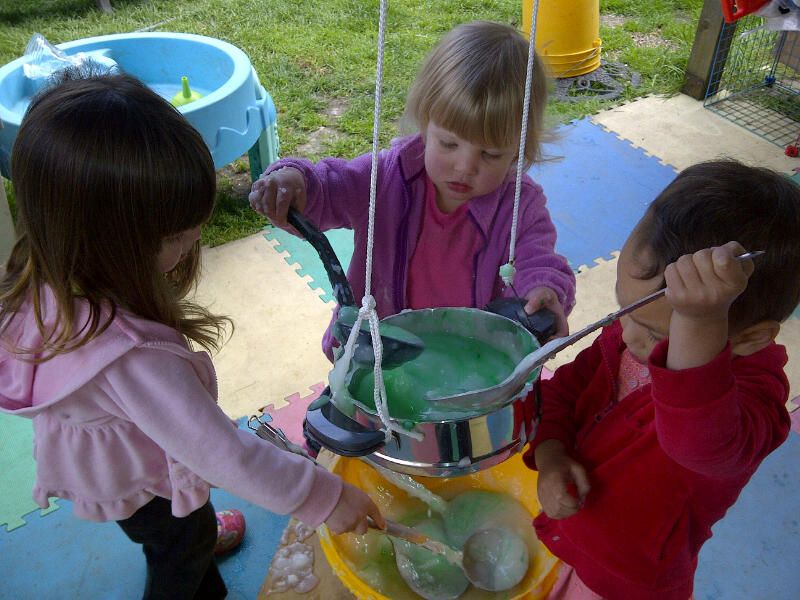 They ladled and spooned it into the collander.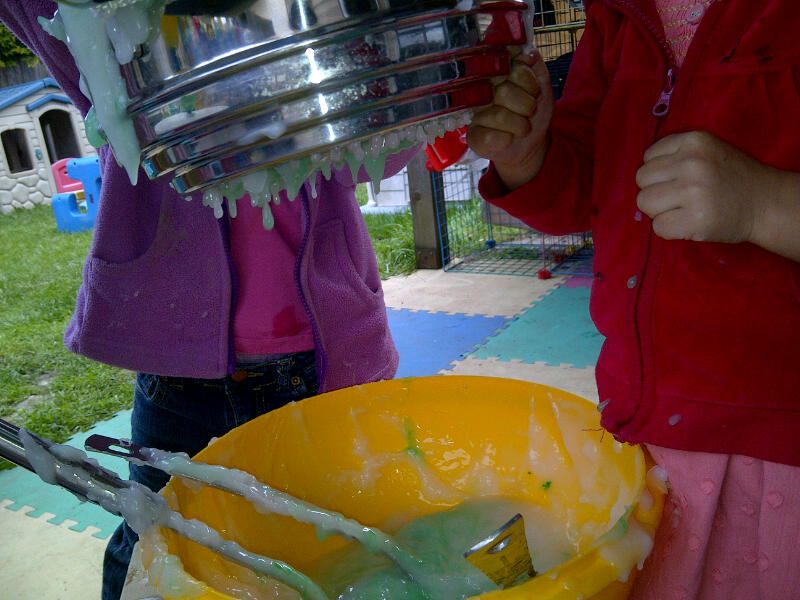 They watched it drip, drop and plop into the bowl below.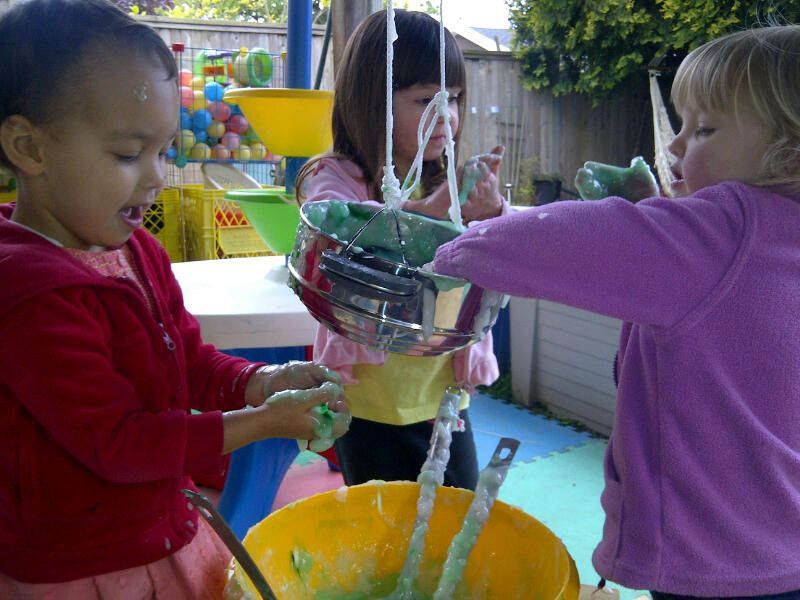 They had an inexpensive and fun messy play day!
.