My buddies and I love playing with all kinds of dough, kool-aid play dough, chocolate play dough, make-up play dough and even the name brand stuff. It's all fun! This week, as part of the play dough pledge, we came up with a new recipe.

Did you know that Play-Doh, the stuff we've all played with, was originally manufactured as a wallpaper cleaner? It's true! It took a classroom of children to figure out that it made a great modelling compound. Leave it to kids to discover this!
Today I wanted to try something new, something a little different.
I have to be careful with some of my activities with my buddies as some of them have sensitive skin. I was thinking about this when I discovered this recipe. What's good for sensitive skin? Lotion, of course. So, I gathered up some of my lotions. (I have LOTS!)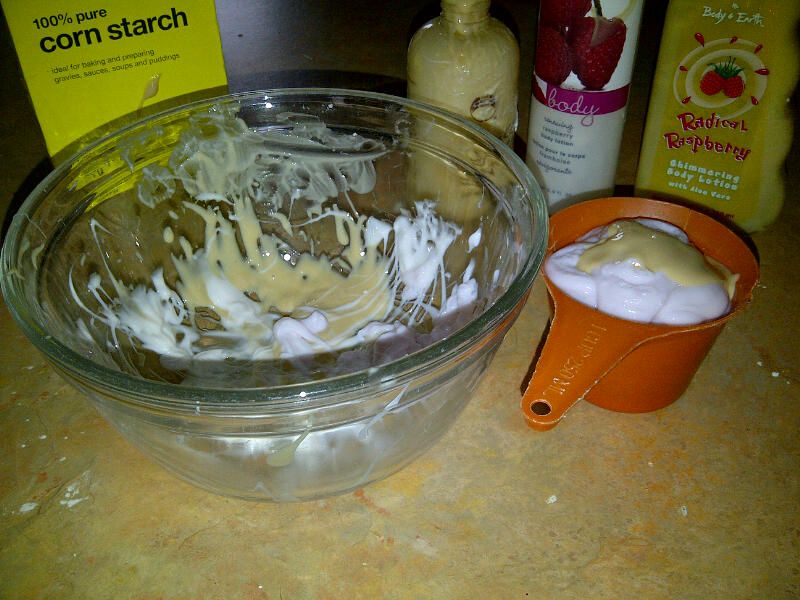 And I mixed in cornstarch. The ratio was about 1 cup lotion to 2 or 2 1/2 cups cornstarch. It would depend on how thin or thick your lotion was, I imagine. I suggest adding the cornstarch gradually until your dough is stiff enough.
I mixed and kneaded it and it became a clay like dough which was very similar to the air-dry modelling compound that we use. But it smelled so good, a very subtle, almost powdery, fruity smell. And because one of the lotions I used had shimmer in it, it was shimmery.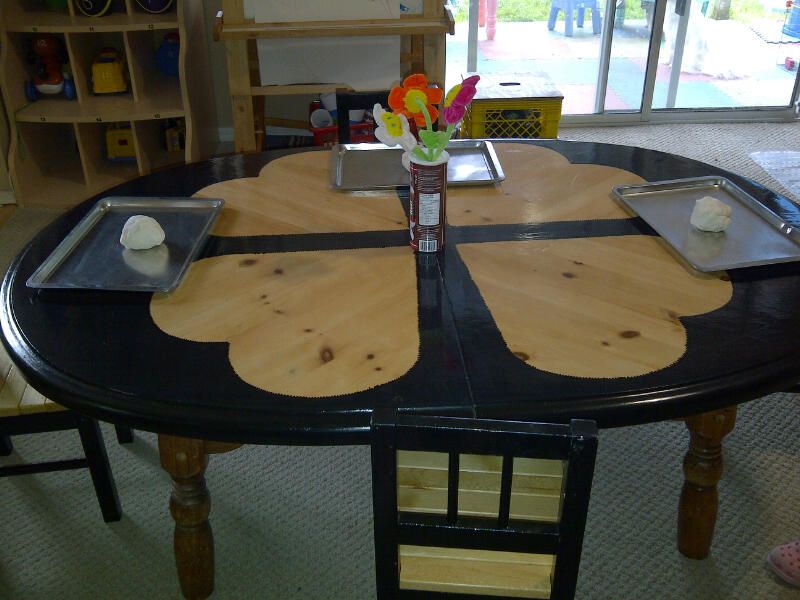 I set the play dough on trays at the table, not saying a word. I didn't add any extra accessories, no rollers, no cutters, no stampers, no tools at all. I wanted my buddies to experience the play dough, to really notice it. Tools and accessories would have been a distraction from that at this point. Within minutes, I had one buddy, then another, finally all three buddies were playing play dough.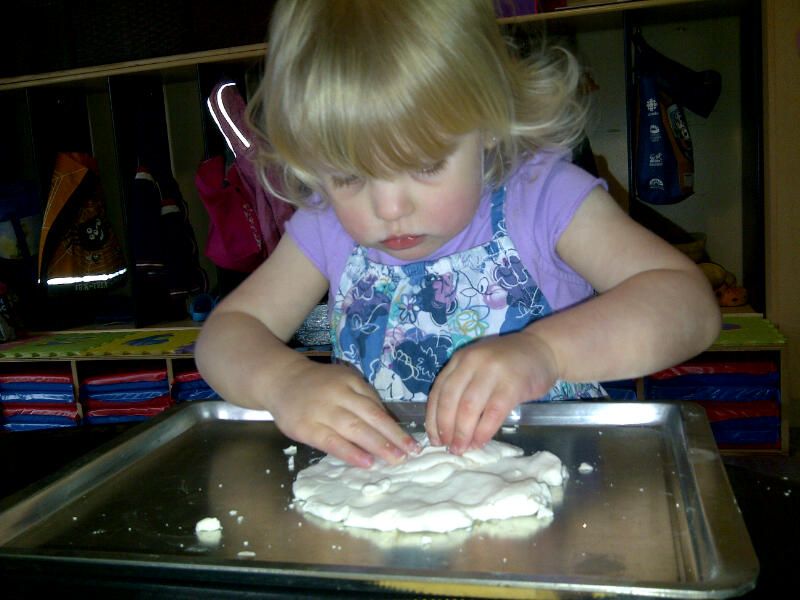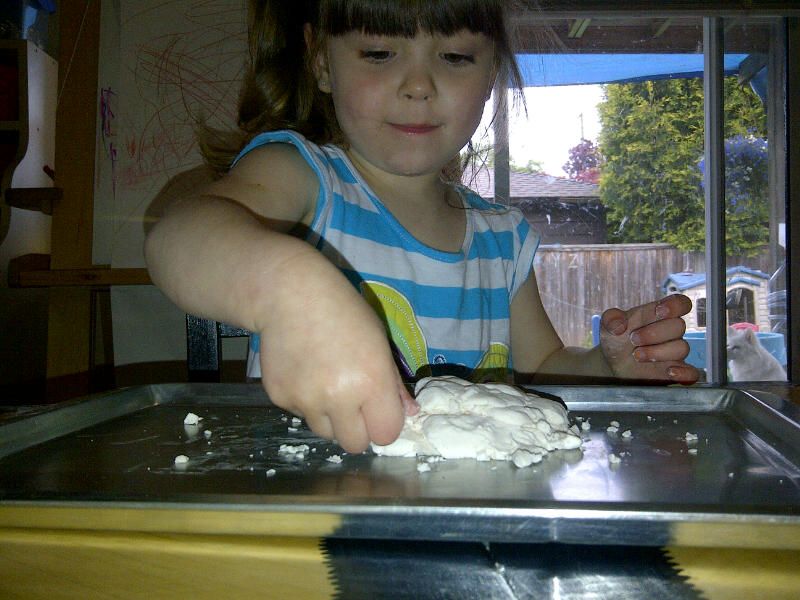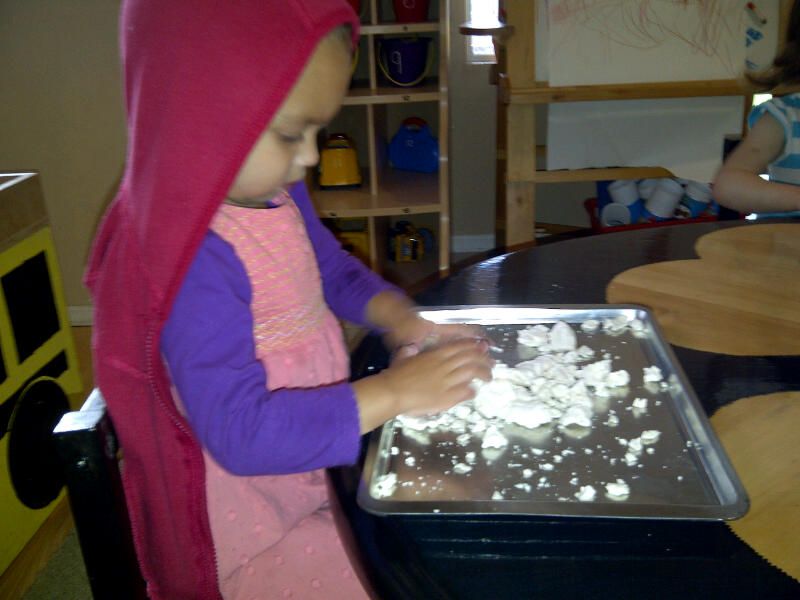 The first thing they noticed was that it was crumblier than our usual play dough recipes. Then they noticed the smell. They thought it smelled like strawberry - they were close, the lotions I used were raspberry and vanilla. And then they noticed the subtle shimmer. They spent their time pushing, pounding, patting, shaping and crumbling the dough. When they were done, I packed the play dough into a ziplog bag to use again later. Next time, I'll add some tools...