I discovered something new. And fun. My buddies LOVED it. I bet yours will, too!
You know how kids like to mix things, especially things like baking soda and vinegar? Well, what if you could take baking soda and vinegar and make it better?
I did. It was easy!!!!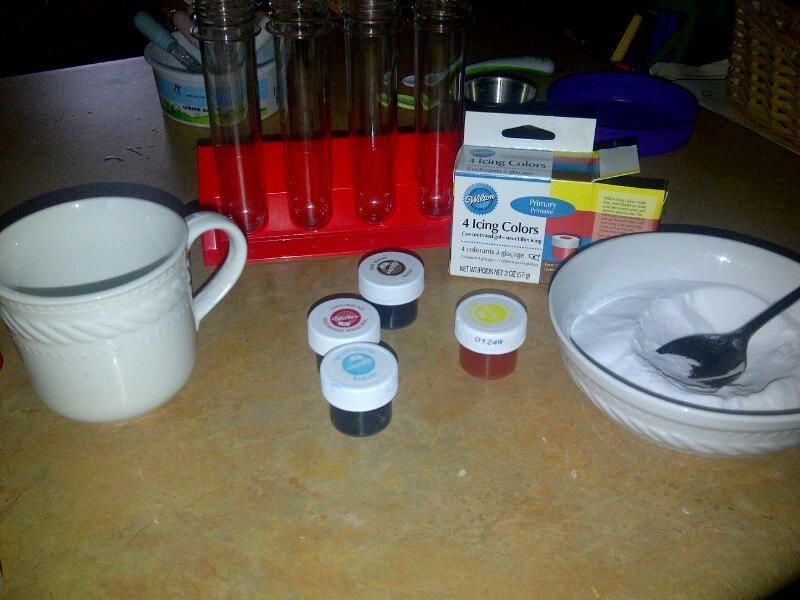 I took baking soda and my colouring gels and mixed them...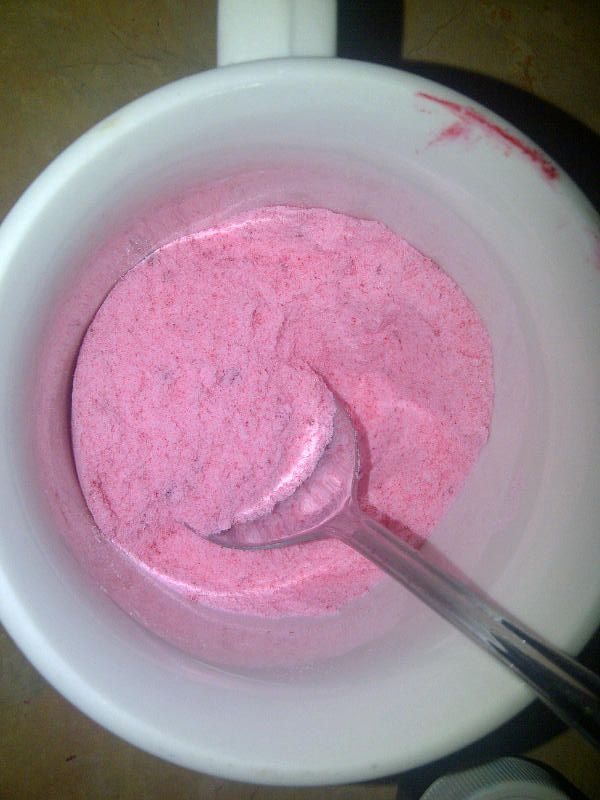 And got coloured baking soda!!!! I made lots of colours, too. And I got carried away and coloured the vinegar, too. (I wish I would have had liquid food colouring for that.)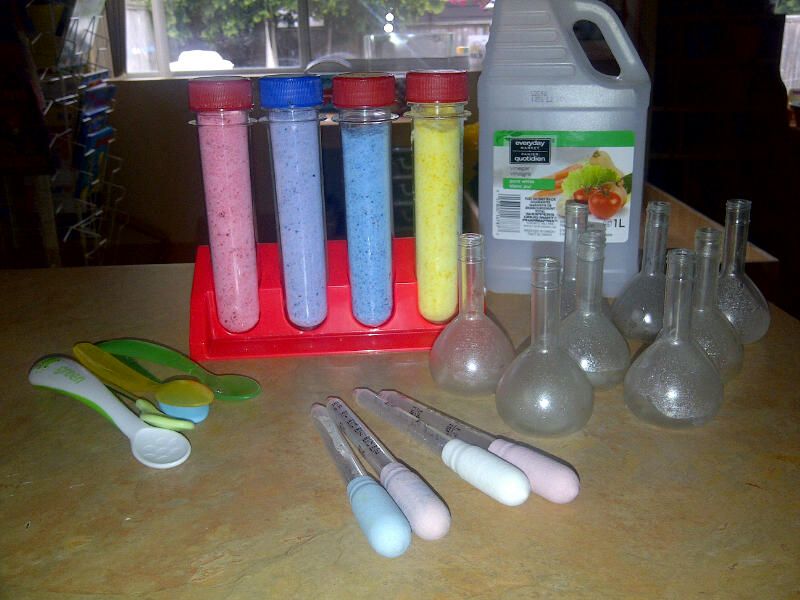 And I collected my sciencey looking tools....
I placed a group of tools on a tray for each of my buddies to explore.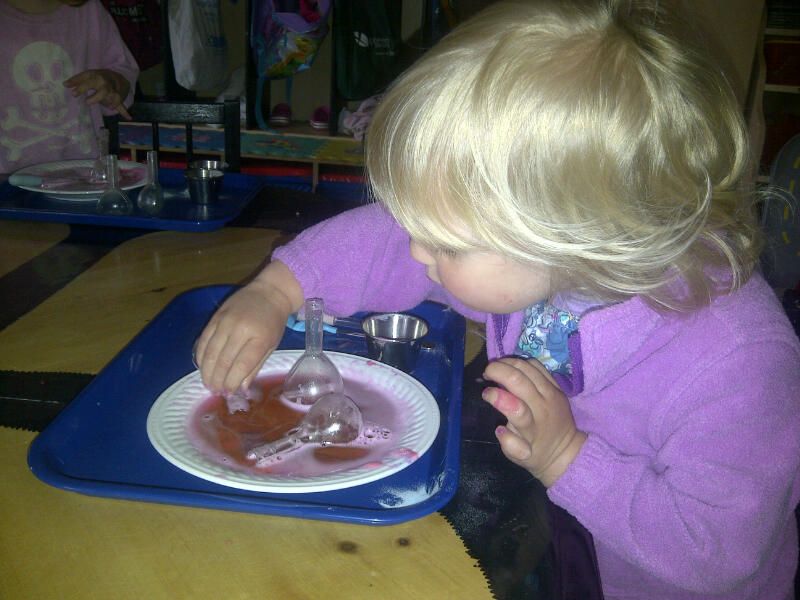 They figured out what to do really fast.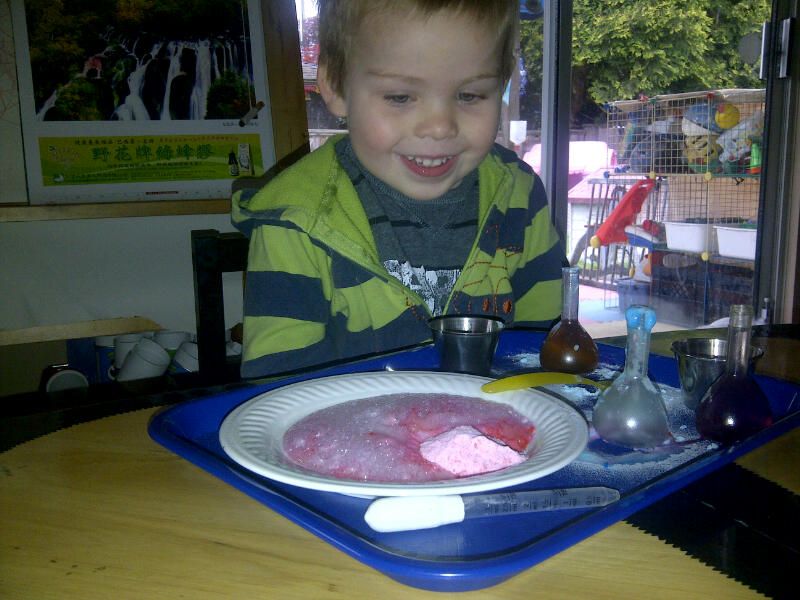 And had lots of fun watching the reactions!
I want to try this again, this time perhaps colouring the baking soda, but also having other things like sugar or cornstarch in other colours. And water as well as vinegar. I like the idea of having the different materials be different in colour from each other. I think it makes it a little more fun to explore, and perhaps easier for my young buddies to distinguish differences between the materials and remember how each reacted.