I love when my buddies come up with their own creative activity ideas. When I asked my buddies if they would like to paint on paper or outside on the bricks, one of my buddies said she'd like to paint the house.
THE HOUSE? I thought about it.
It would have been easy to say no. Or tell them they had to pick paper or bricks.
But I have a whole village of little tikes houses. Five of them actually. Surely they could paint ONE.
So, I said yes. I mixed up the paint with some dish soap to make it easier to hose off when they were finished.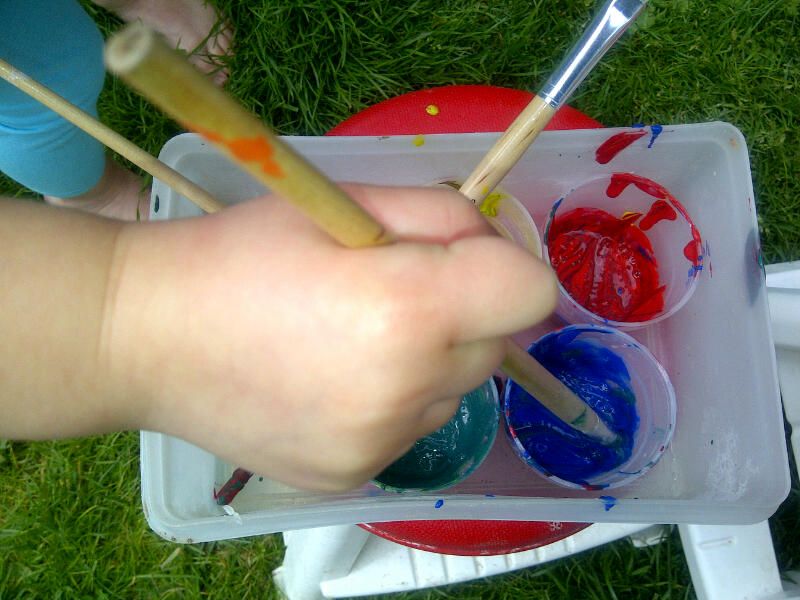 I provided medium sized brushes and put everything on a small stool near the house. I had to make it clear that they were only allowed to paint the one house.
And paint they did!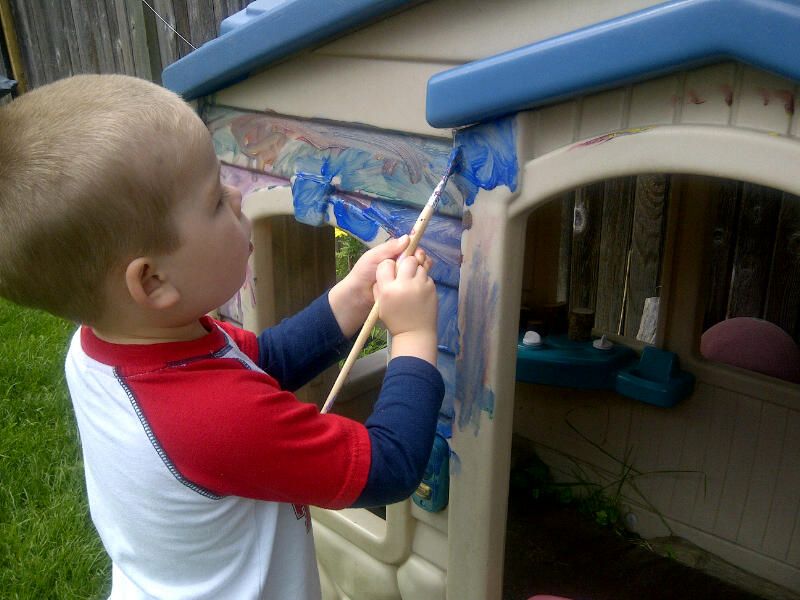 They painted carefully and deliberately.
And proudly showed off their handiwork!