Deborah at
Teach Preschool
shared an idea she used with her class using vinegar and baking soda. My buddies and I thought we could have fun with trays of baking soda and coloured vinegar, too.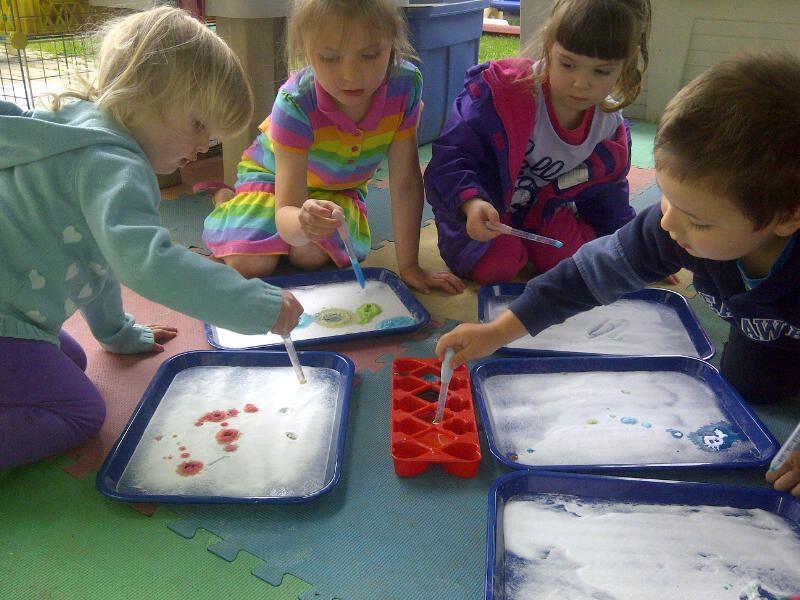 I set out trays with baking soda and then put different colours of vinegar in an ice cube tray. I provided eye droppers for each of my buddies. They spent a lot of time engaged in this activity of dripping the coloured vinegar onto the baking soda and watching it bubble and fizz.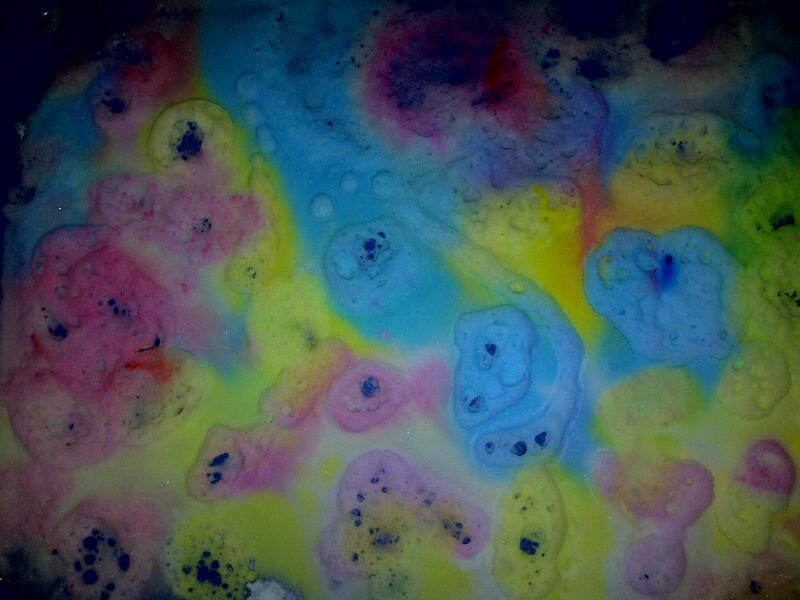 I think they came up with some pretty artistic, colourful creations in the process!