A mom came to pick up one of my buddies and during our good-byes, she suddenly
remembered something she had left in the car. She ran back to retrieve a little clipping from a magazine. On it there were kids blowing into cloth covered bottles and producing long trails of bubbles. Hmmmm.... I wondered. Could this work????? The instructions were simple enough, as were the materials needed.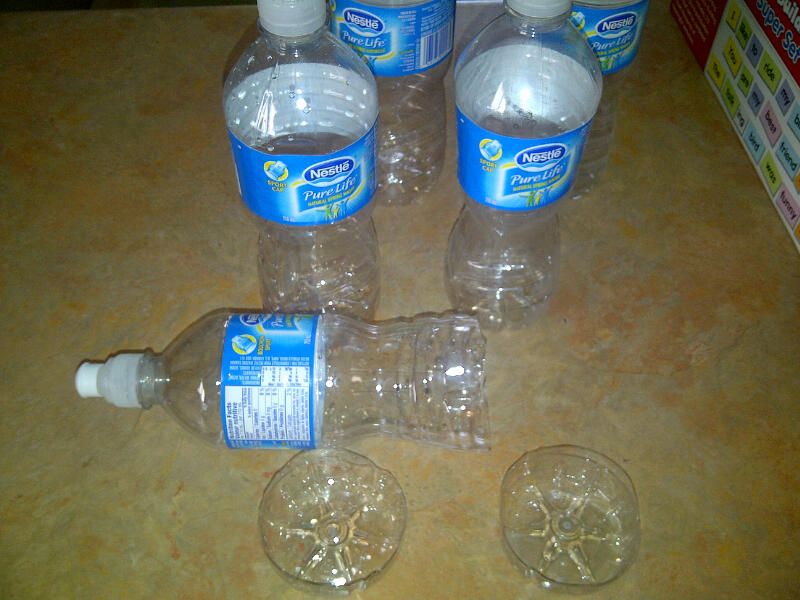 Empty water bottles. Cut the bottoms off.
Attach a washcloth with rubber bands. I used those tiny hair elastics. Wet the cloth with water, then dip in dish soap (I used Palmolive.) And blow!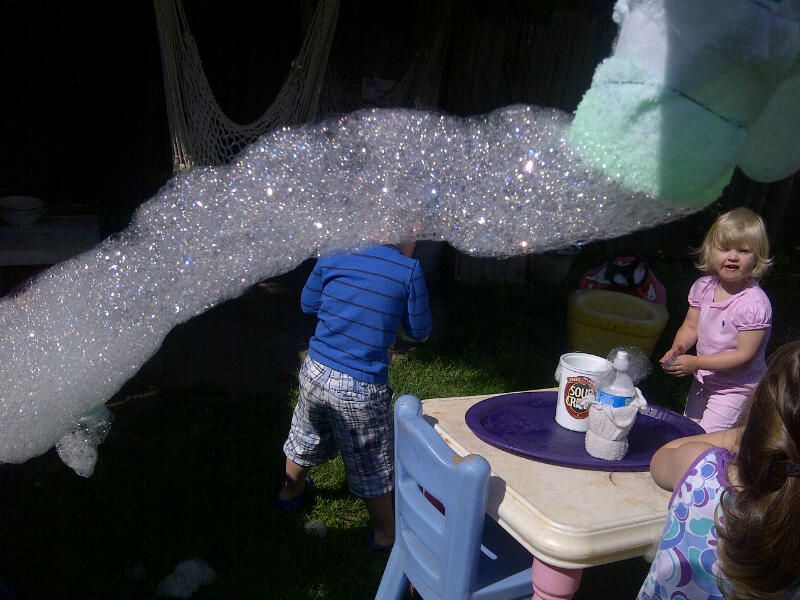 The bubbles were amazing!
It took a little practice, and I recommend close supervision as some kids have a tendency to blow and then breathe the air back in from the bottle at first.
All my buddies managed it but some needed a few tries.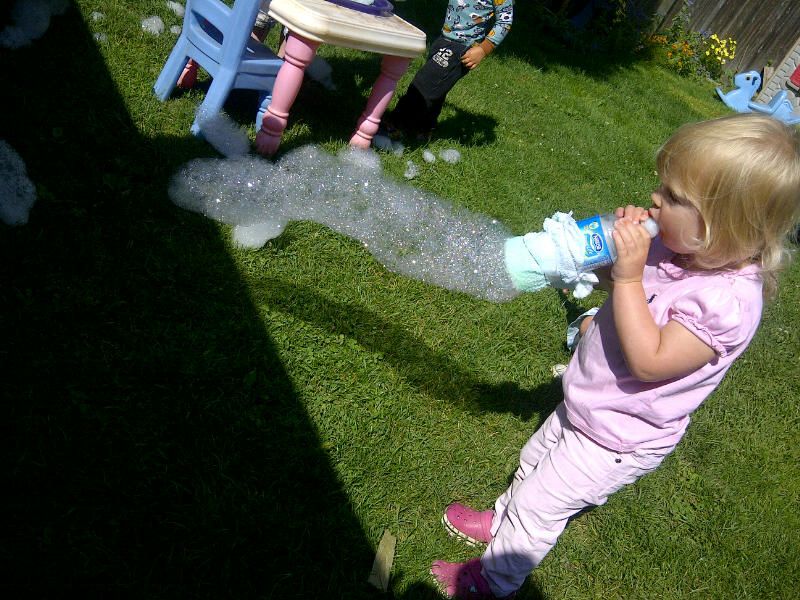 Light, airy bubbles! Soon the yard and air were filled with them!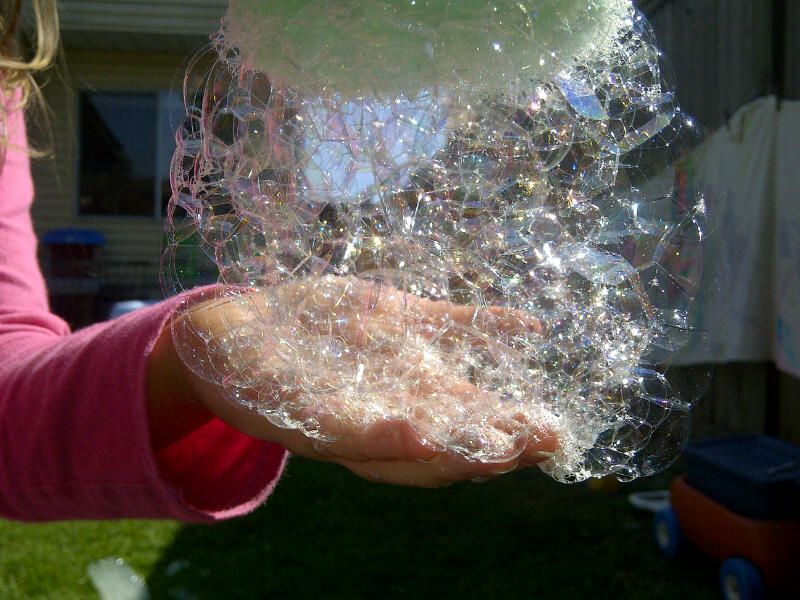 Tons of fun for everyone!