How often do we allow children to intentionally DESTROY? Yet sometimes my buddies just want to do just that. So, what to do? I remembered something one of my instructors had shown me years ago. She gave us all sheets of newspaper and had us tear them into strips. That was it. Just tearing strips.
I grabbed some newspaper for my buddies. I demonstrated tearing while they stared in disbelief. Every so briefly.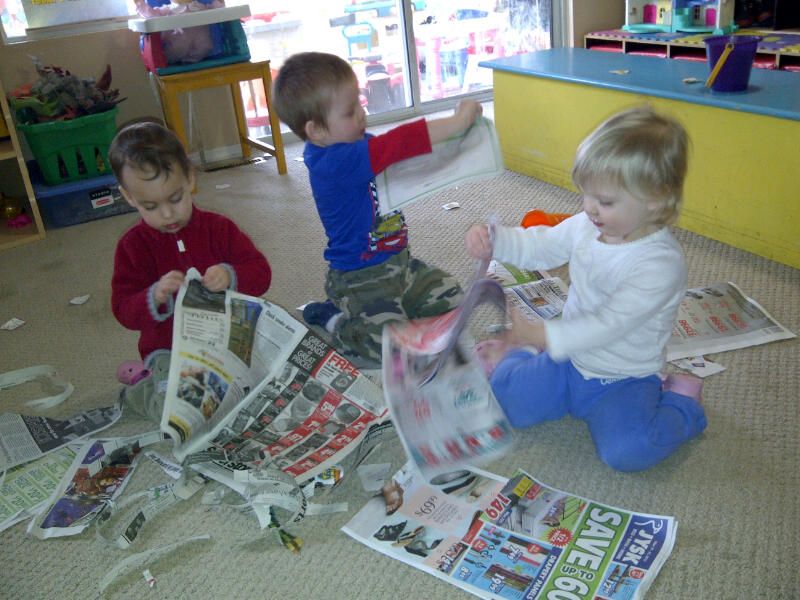 Then they took to the activity. And tore it up. Enthusiastically.
And when they were done, they jumped, stomped and danced in the papers all over the floor! If you've never done this, I encourage you to try it. It's incredibly simple, inexpensive and environmentally-friendly (if you recycle when you're done). Very relaxing and freeing!