The day was sunny and hot. And we, who live on the West Coast were NOT complaining. The hot sun had been long in coming and we were all just a little grateful to see it. I wanted to take full advantage of the sun and play with some of the ideas people have been sharing. This one from Make, Do & Friend was top on my list! She made
SNOW
!
I couldn't wait to try! I took apart a couple of diapers and put the shredded part into my sensory table, I added water and some pails. Then to make it more snowy, I added ice-packs to cool it down.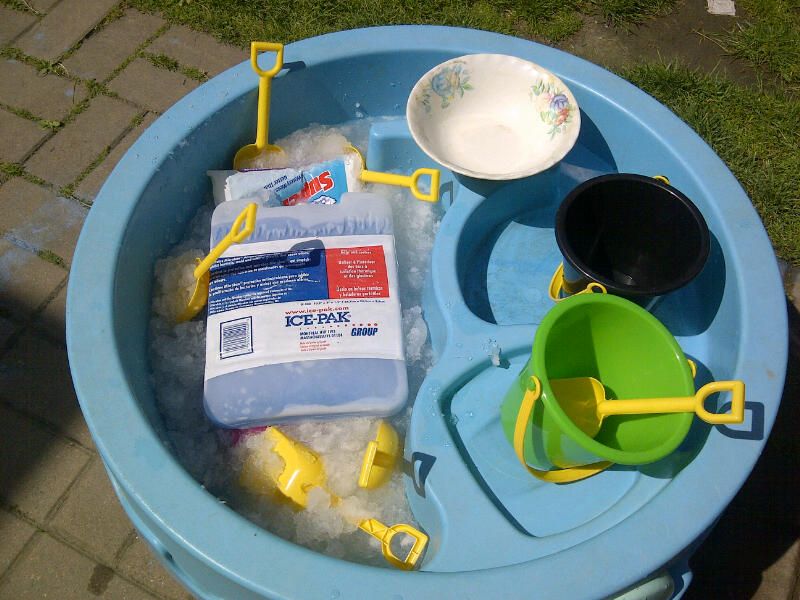 It looked a lot like slushy snow!
My buddies had a blast playing with the snow. Their parents were amazed and I'm pretty sure some of them really wanted to play, too.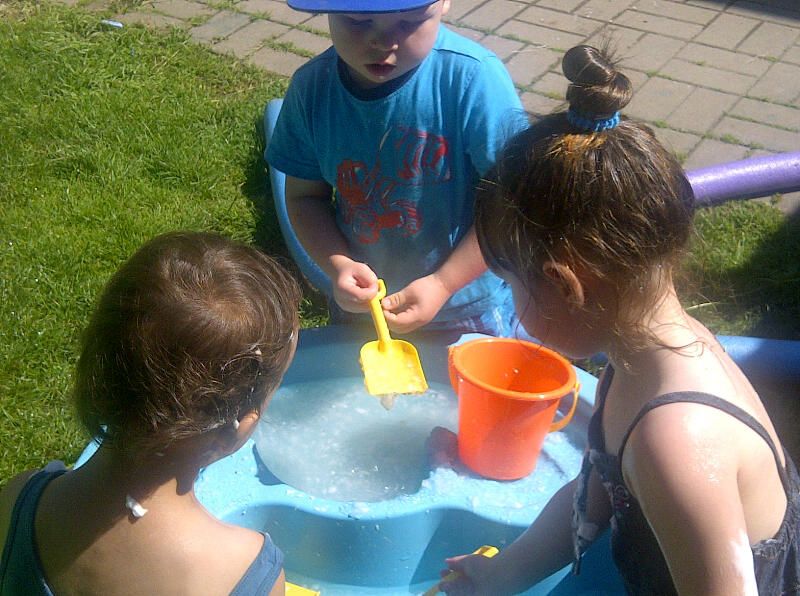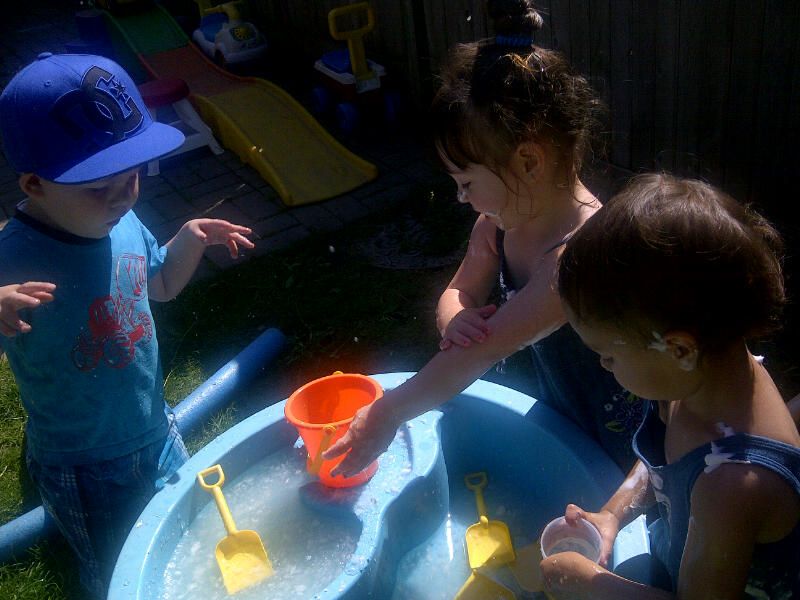 We left this concoction in the water table for a couple of days, on the 3rd day, we added another favourite sensory play ingredient.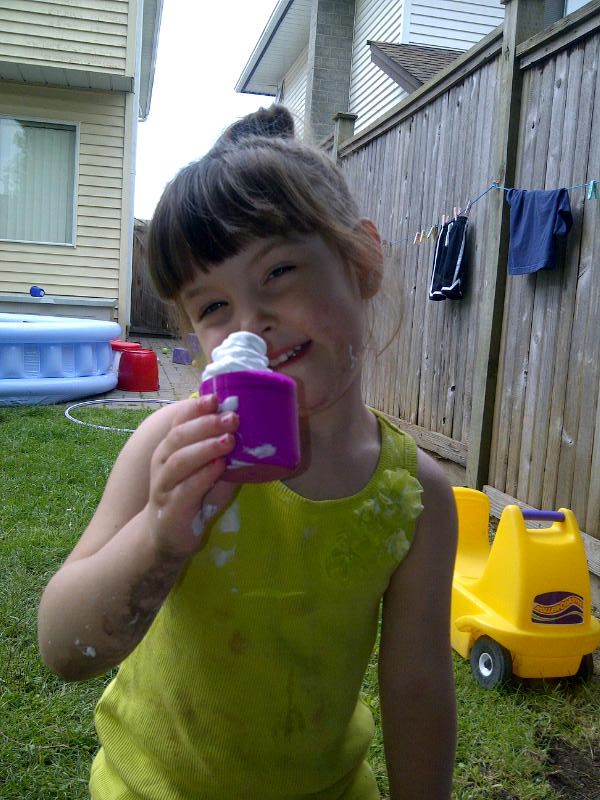 Shaving cream!!!!!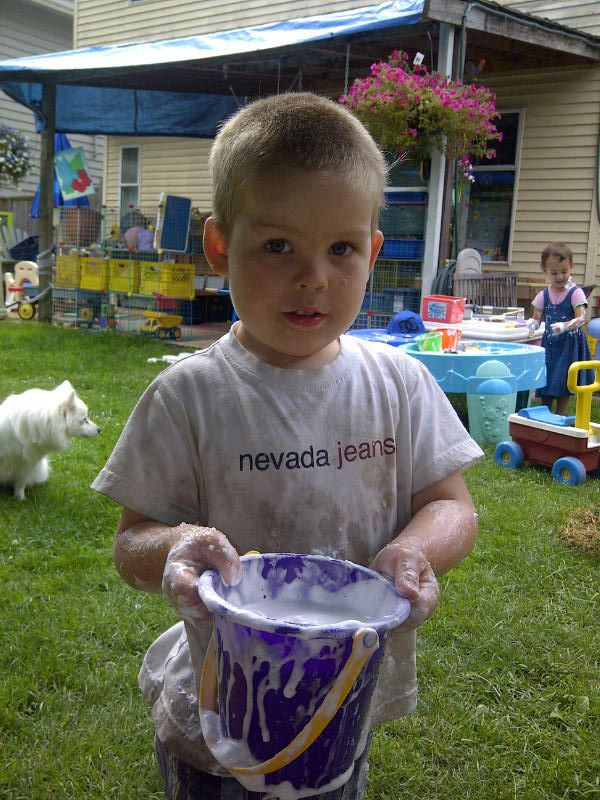 And it make buckets of foamy, sloppy fun!