My buddies aren't served many sugary treats while in my care. It is still possible to have a sweet frozen treat, though. And it's super simple to make! I'm pretty sure kids intuitively know this recipe. I poured pure fruit juice into my ice cube tray and put it in the freezer. When it firmed up a bit, (about half an hour to an hour later) I stuck sticks into the mixture. (I've also heard of people putting foil over the ice cube tray and sticking sticks through that.)
When they were frozen solid, I just popped them out like ice cubes and served them!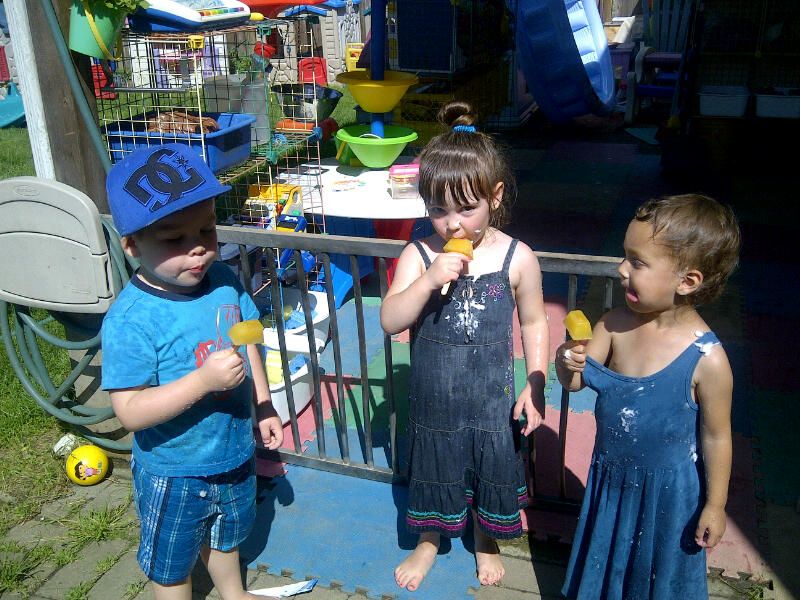 Perfect for a hot day! No added sugar, no added guilt!