My buddies are clever and filled with imagination. They are able to imagine, create and play in new ways everyday. As adults, we often lose our ability to think as they do. I don't think I could have come up with this idea myself, although they did, and they loved it.
Wanna try? You need a pool noodle, and a ride-on toy, and something to prop the noodle up with.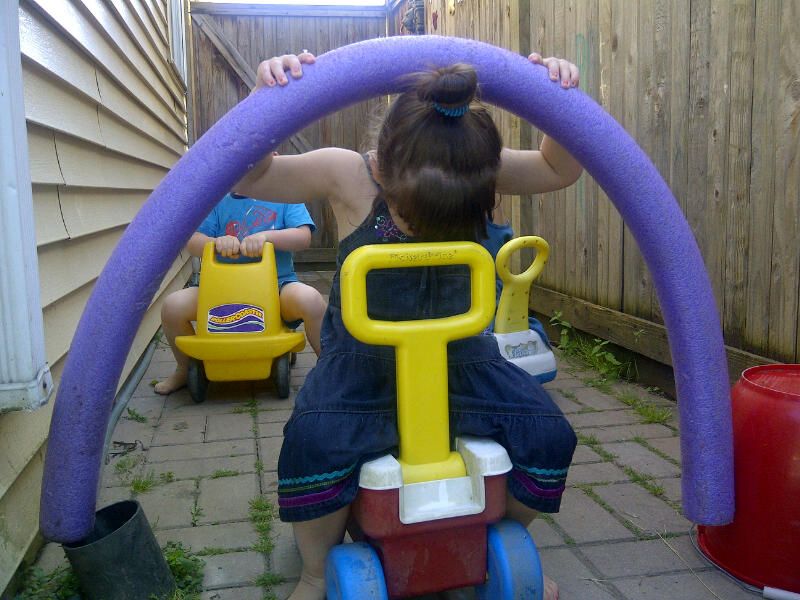 And then you LIMBO!!!!!!!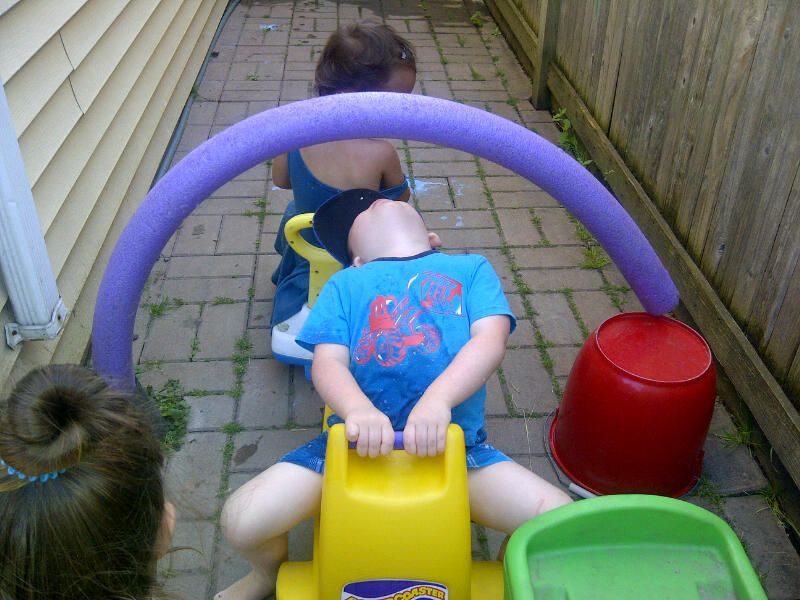 Now I have to find my limbo music! How low can you go?