My buddies have been enjoying our outdoor canvas painting. We've used a variety of materials on it already and we tried a new one today. I diluted the paint and poured it into a spray bottle. This was a lot of fun and quite messy, but since we were outside, the mess wasn't a problem.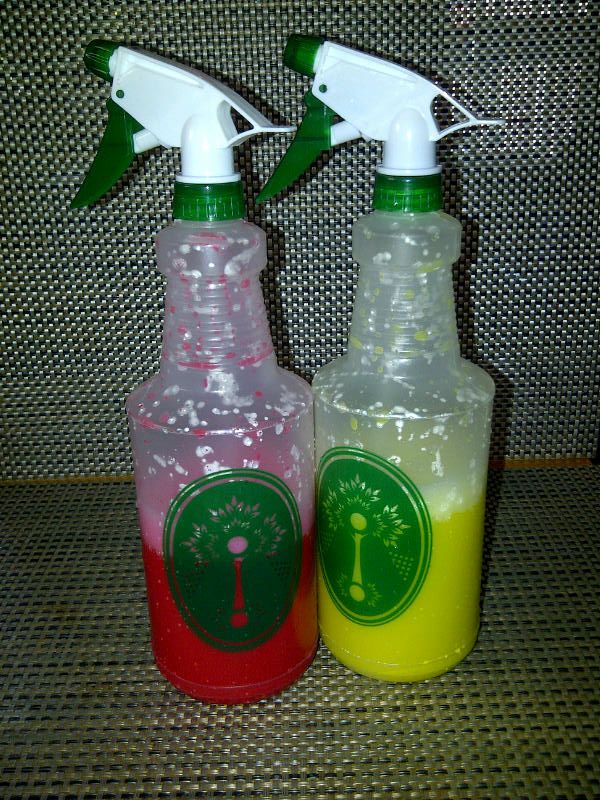 Squeezing triggers on spray bottles is a great way to build hand strength. Since hand strength is needed for printing and cutting skills, it's important to help children strengthen their hand muscles. Some of my buddies aren't keen on printing, drawing and cutting so I need to find other activities which will engage them. This is one that they loved and spent a great deal of time with. If you have children who don't get involved in a lot of other hand strengthening activities, this might be one that catches their interest.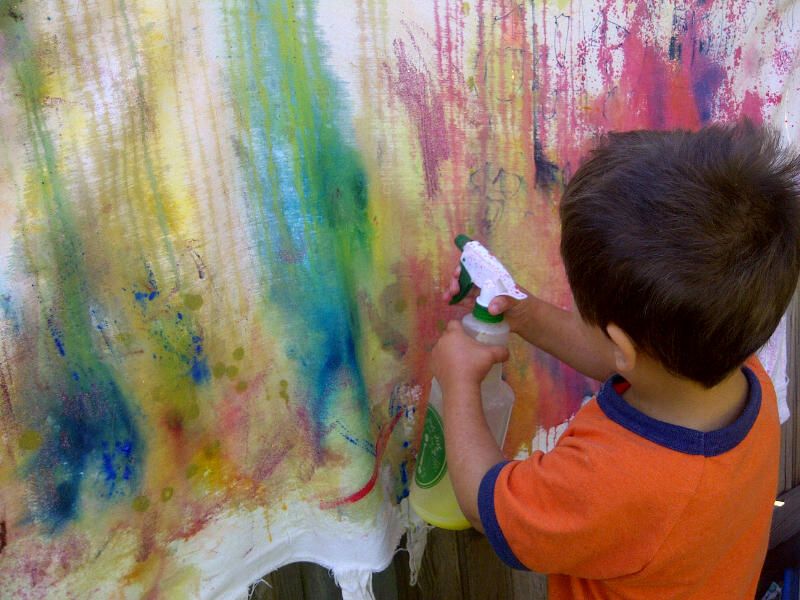 As a bonus, painting this way quickly covered a big area on the canvas and looked really pretty too!