My buddies and I are getting a jump start on our halloween wardrobes with these Trick-or-Treat footprint shirts. I had found some great fall coloured t-shirts at the dollar store and couldn't wait to personalize them with my buddies. If you'd like to make one, too, in addition to the t-shirt, you'll need some or all of these items: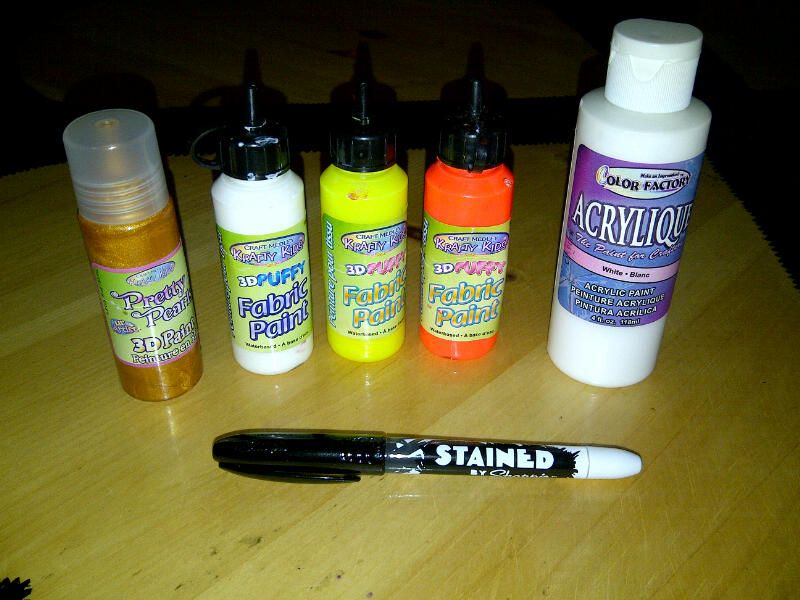 And you need some kids' feet. Paint the feet generously with white acrylic paint: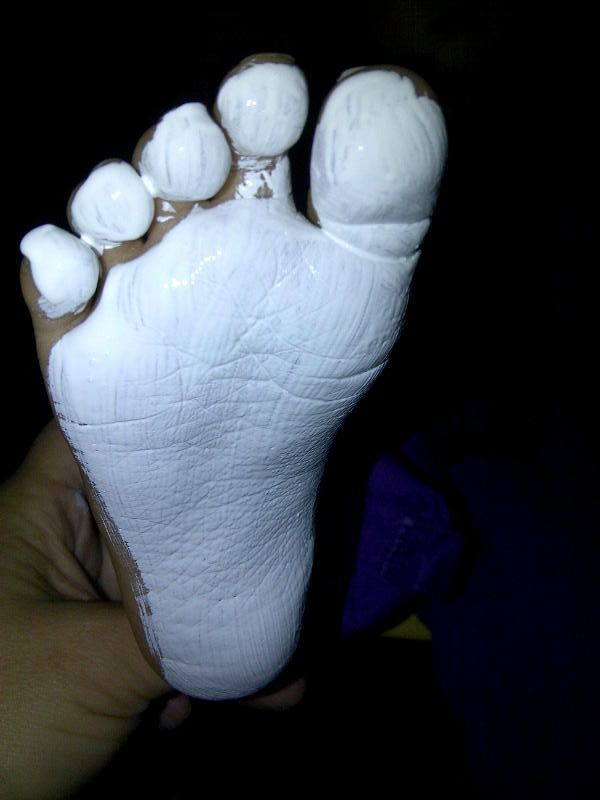 Stamp the foot print down onto the shirt.
Don't forget to line the shirt to prevent paint from going through to the back.
When the footprints are dry, add details and lettering: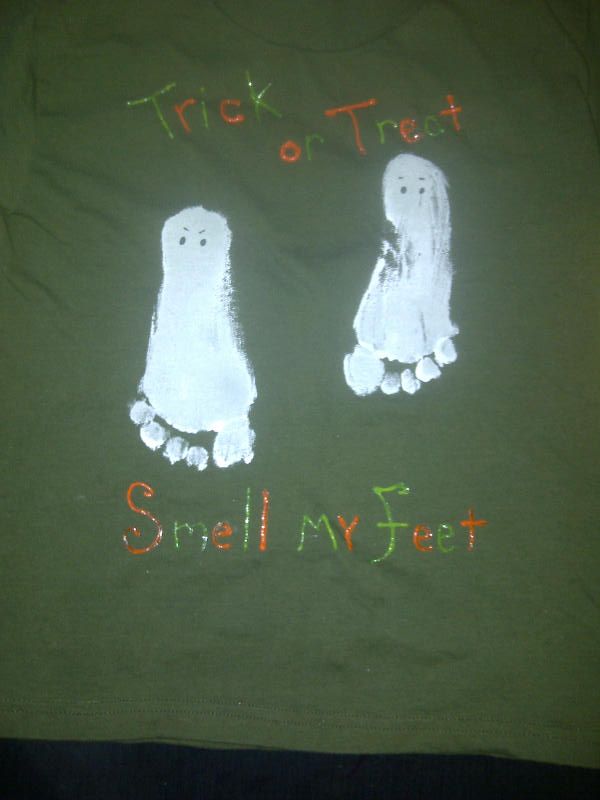 If you have kids that don't like having their feet painted, you can do it another way. Trace their feet onto cardstock. We used the back of a cereal box.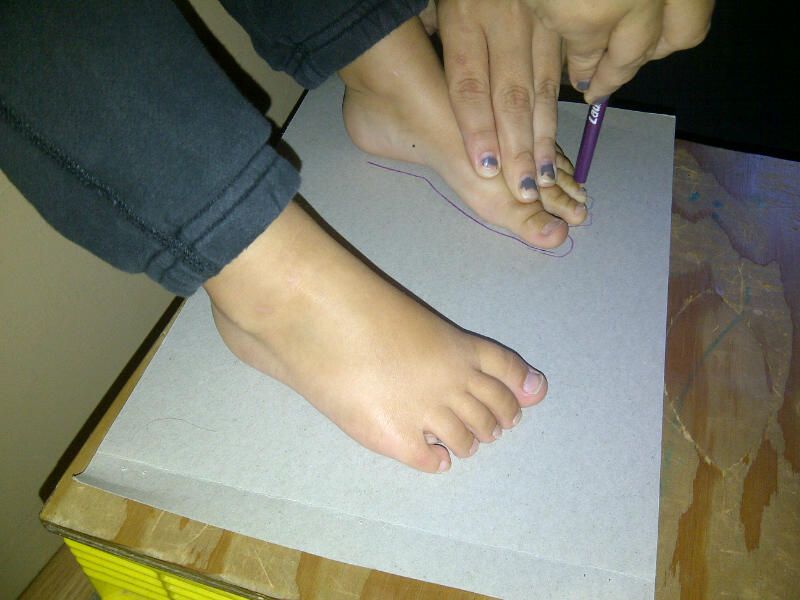 Cut out the footprints and trace around them onto the shirt with fabric glue. When the footprints are dry add details and lettering.
Happy Halloweening!