I love all the fall crafts with the coloured leaves. Fall officially arrives on September 22, but for my buddies and I on the West Coast, the leaves won't really be changing colour until much later. It's not until October and November that we see some of the beautiful colours on our trees.
Not to be left out on all the tree crafts, I decided we could do a tree too. One that was a little slower to change, like the ones my buddies are seeing around them.
I used Growing a Jeweled Rose's idea and using brown poster paint, I painted a tree trunk with branches reaching out on the outside of our sliding door.
I first let my buddies use window markers to add colour to the tree, but the window markers did not leave vibrant colour. While they coloured, I cut out some leaves out of red, orange, yellow, brown and green construction paper. For most of the leaves, I paired a coloured leaf with a green one, making double sided leaves. Some I left as single coloured. I laminated them for durability.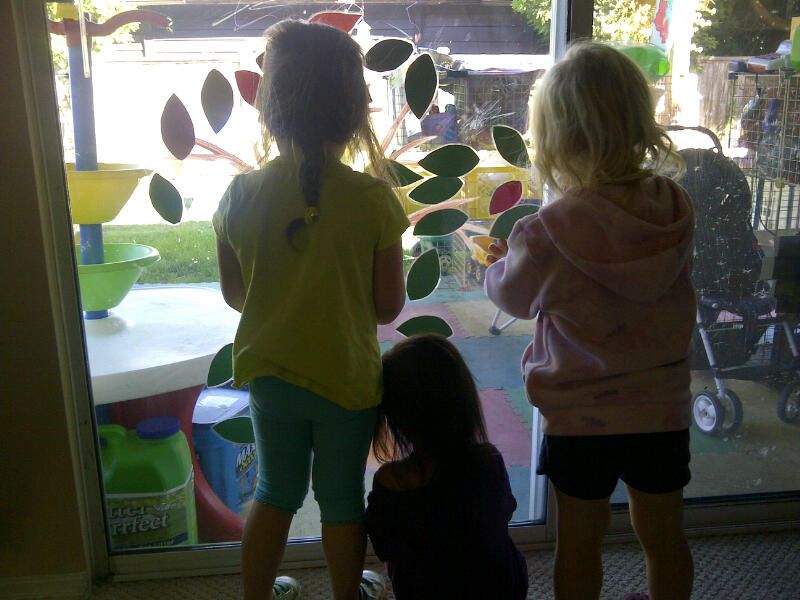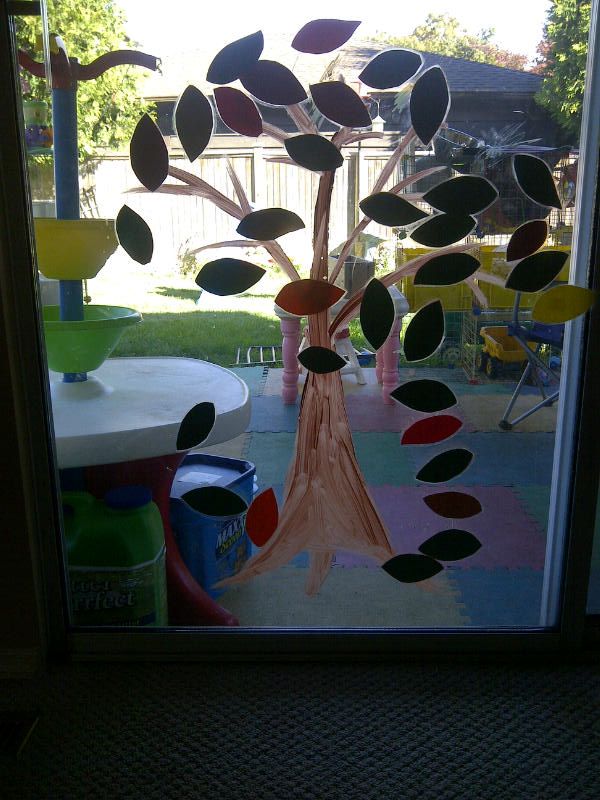 This has made a pretty addition to our classroom that we can change simply by turning more leaves around to the coloured side. Check out Growing a Jeweled Rose's tree, too. It's so pretty!