We're all washing our produce, right? Getting off all those nasty pesticides and herbicides and who knows what else? So, since we have to do this anyway, why not get the kids involved? I know my buddies love to help, and what a great way to explore the properties of different fruits and vegetables. Fill the sink with water, add a bit of vinegar to help clear off the gunk and dump the produce in!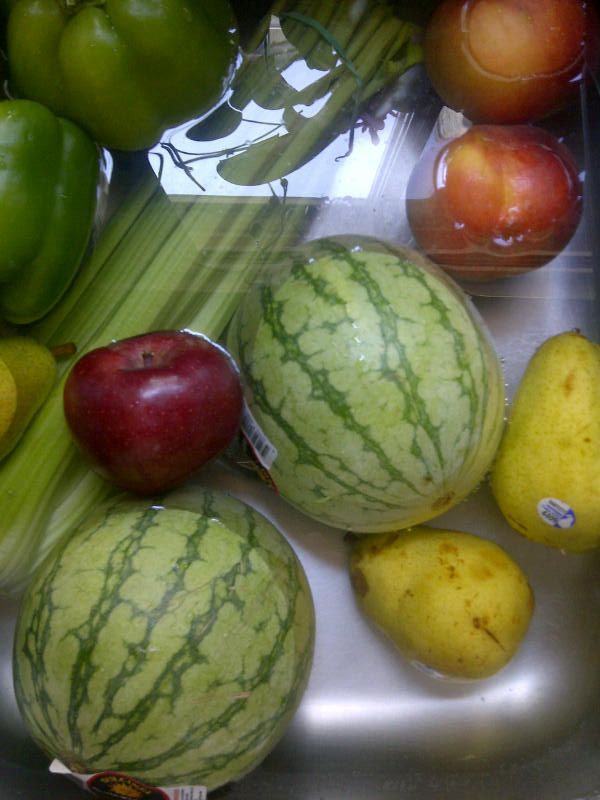 What floats? What sinks?
A science experiment and chore all in one. And you can follow this activity with a healthy snack!