Next month we will celebrate Thanksgiving day in Canada. I will often make up a batch of pumpkin pie playdough in honour of the holiday. This time, when I went to make up the playdough, I found I didn't have as much of the spices as I needed. I still wanted to make some Thanksgiving themed playdough so I thought, what is the next best thing to pumpkin pie? That would be THE TURKEY AND STUFFING! Of course!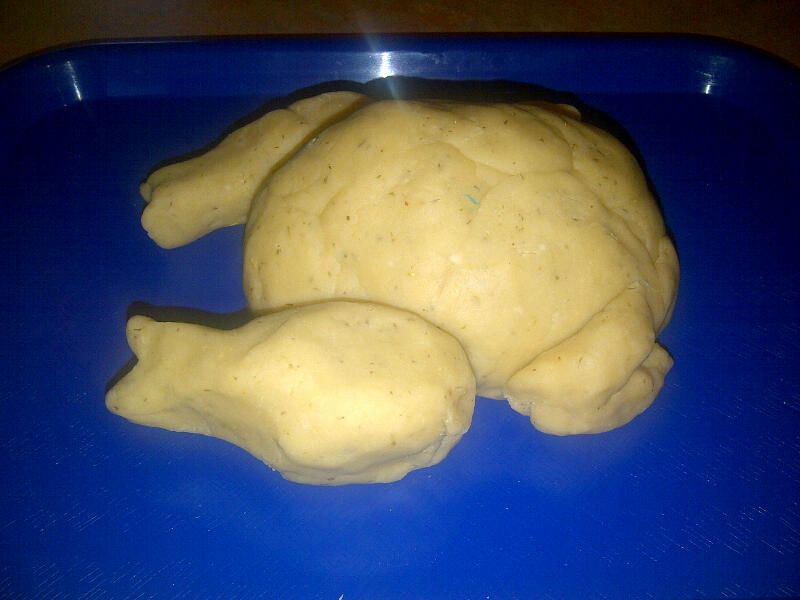 To simulate the scent and colouring, I used a package of chicken flavouring from some oriental noodles and some poultry seasoning. I added parsley flakes as well. It smelled so much like turkey and stuffing while I was cooking it that it made me hungry!
Here's the recipe:
Turkey and Stuff'n Playdough
2 c. flour
1 c. salt
4 tsp. cream of tartar
2 c. water
4 tbsp. oil
1/8 tsp. brown food colouring gel
1 pkg of chicken flavouring (from a noodle pkg)
1/2 tsp poultry seasoning
1/2 tsp parsley
Combine ingredients and cook over medium heat, stirring constantly until a ball forms. Remove from heat, cool and knead until smooth. Store in an airtight container.
Happy Thanksgiving!