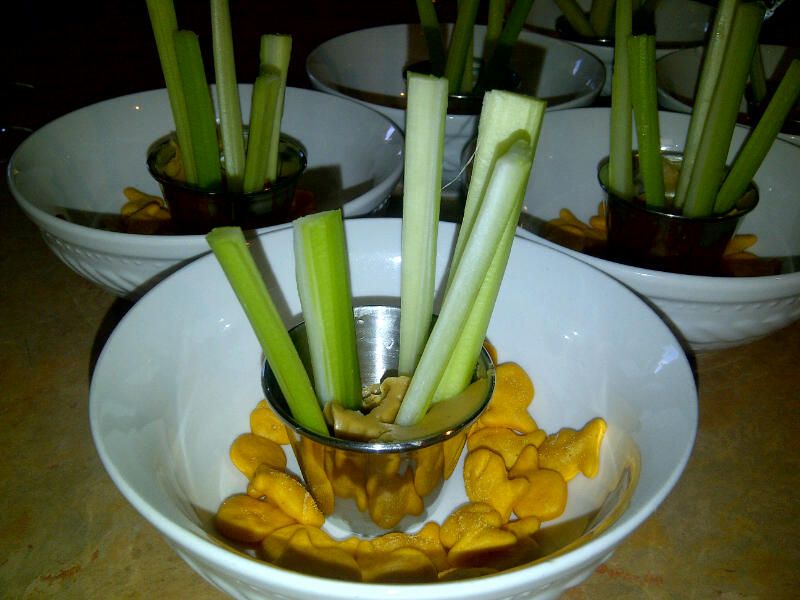 I used to serve a fun snack of goldfish crackers, peanut butter and pretzels. My buddies all
loved dipping the pretzel into the peanut butter and "fishing" for a goldfish cracker. When my menus got a makeover that included removing most of the cracker type snacks and replacing them with fruit and vegetables, I no longer served this fun snack. It was too bad, really, because it was such a great activity and snack in one.
Then I realized that I could makeover this snack so it would fit my menu. By replacing the pretzel sticks with celery sticks and reducing the amount of goldfish crackers, it fit my menu criteria again. Although I served only a modest amount of celery at first, most of my buddies asked for more celery!
This snack is fun for my buddies. I can feel good about serving a snack that is reasonably nutritious, yummy and fun. And it builds hand-eye coordination, too!
Grab your celery, dip in peanut butter, and catch your fish!