My buddies and I have our Christmas tree up and ready for play and decorating. I have a small artificial tree that my buddies like to use but I haven't brought it out yet. With our outdoor lights up, and all the Christmas crafting we have been doing, we really needed a tree. I had just removed our
fall leaf tree
and I thought it would be easy enough to replace it with a Christmas tree. All I did was paint a big green tree on the outside of our sliding glass door. It was perfect! Then, so that my buddies could hang decorations on the tree, I attached little suction cups to the glass. The best part of it is that it can be decorated again and again and doesn't take up any of my limited floor or wall space. It's perfect!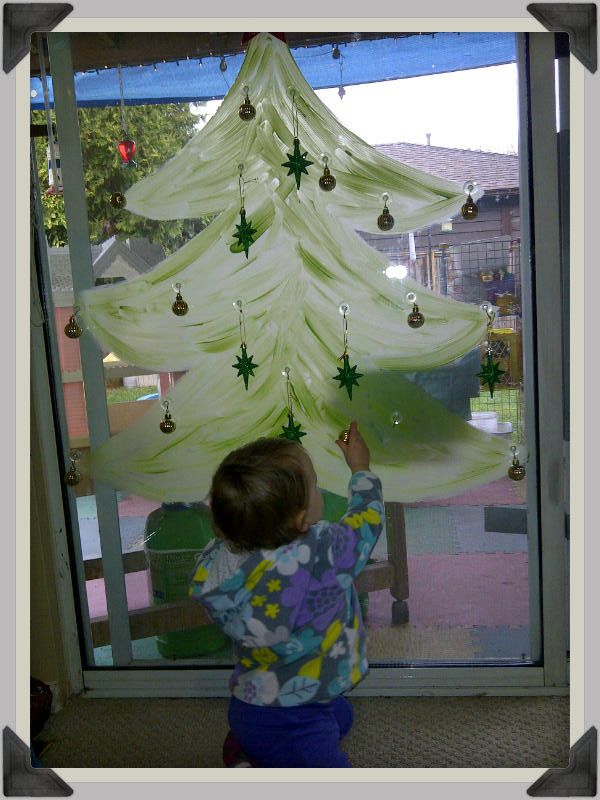 Even Baby Buddy got in on decorating the tree!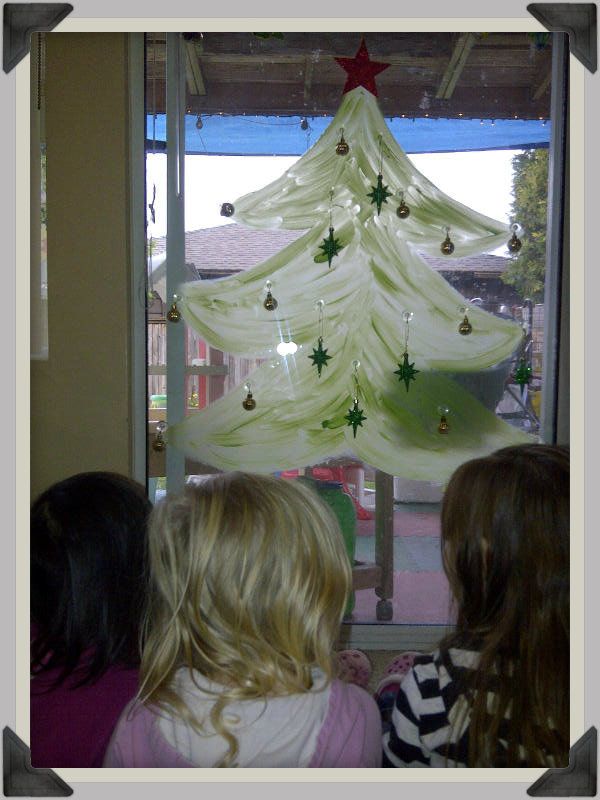 We sat down to admire our work!