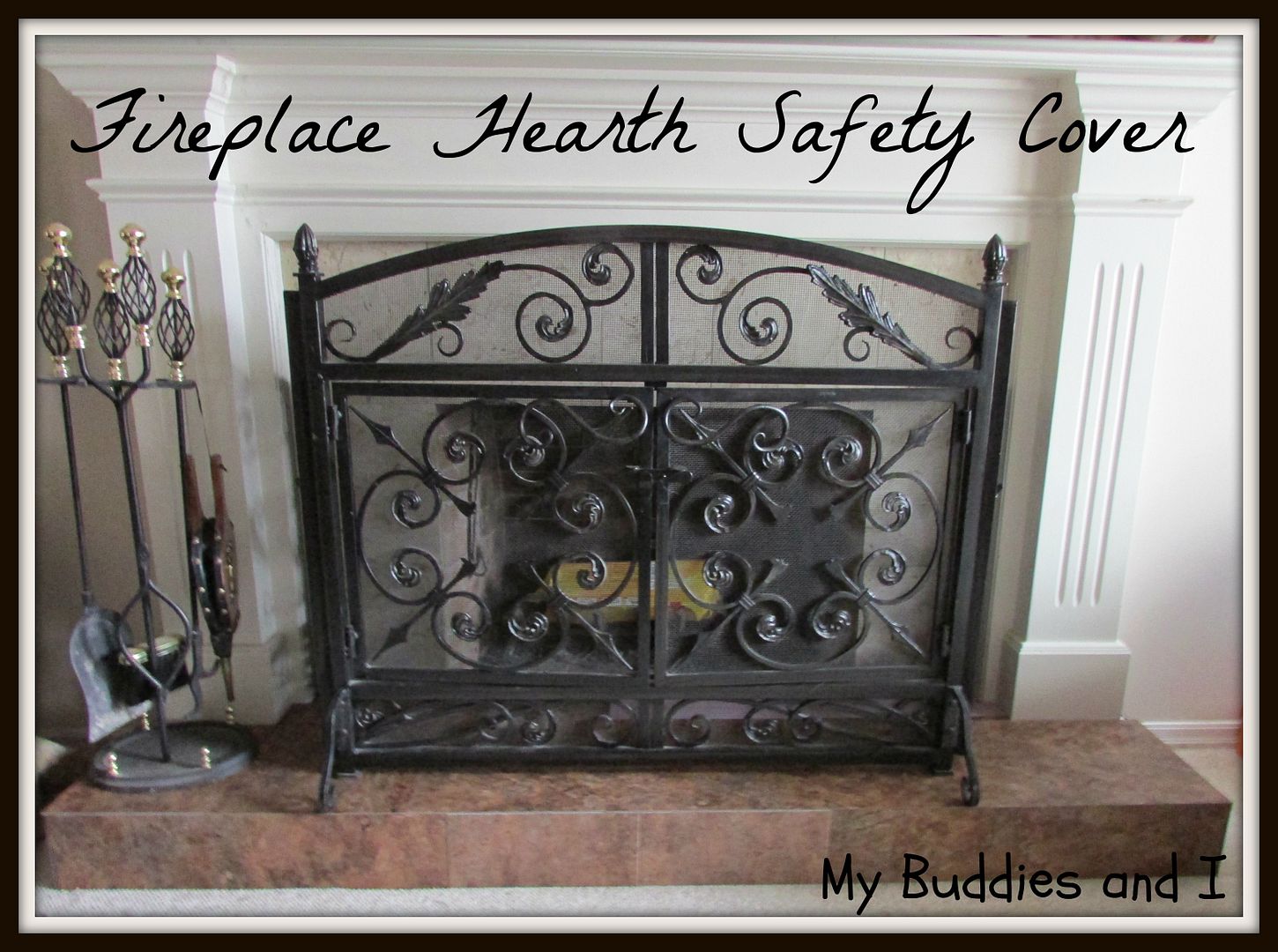 One of the projects on my "honey do" list was this covering for my fireplace hearth. Before it was covered, I worried about the possibility that a child could fall and hit themselves on the marble tile of the hearth and be injured. To prevent that from happening, I would place my coffee table in front of the fireplace each day. This limited the way I could use the room and use of the coffee table was restricted as well. I wanted a covering that could be removed but still looked attractive enough to be left on most of the time.
Using a sheet of foam core insulation, some duct tape and adhesive vinyl floor tile, my husband constructed the covering shown in the picture. As many home daycares are required to have their hearth covered, I thought I would share the construction process.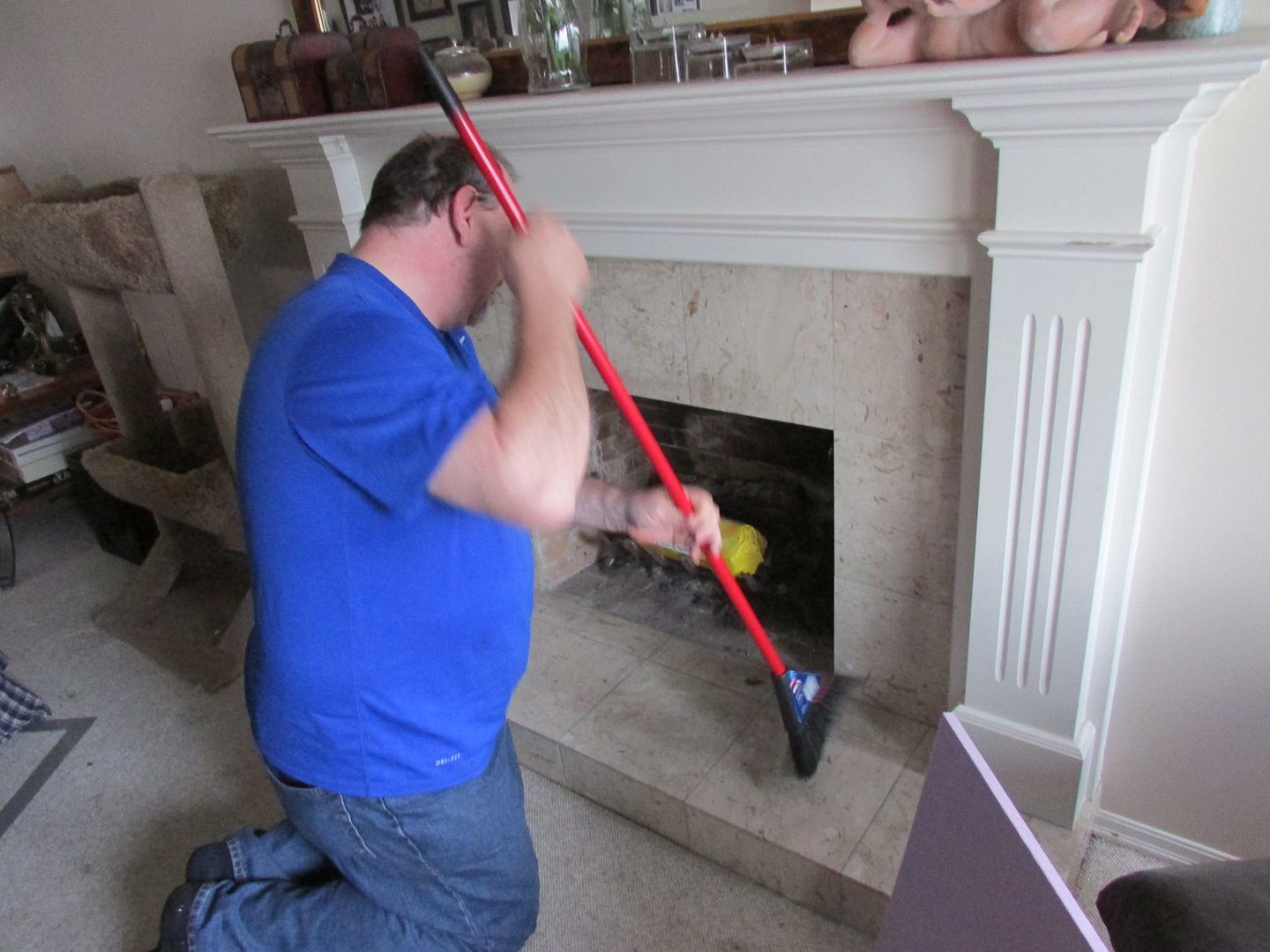 The first step was cleaning off the hearth. An obvious step that probably didn't need a picture but I wanted to show what the original hearth looked like.
Then the foam measured and cut into shape for the fireplace.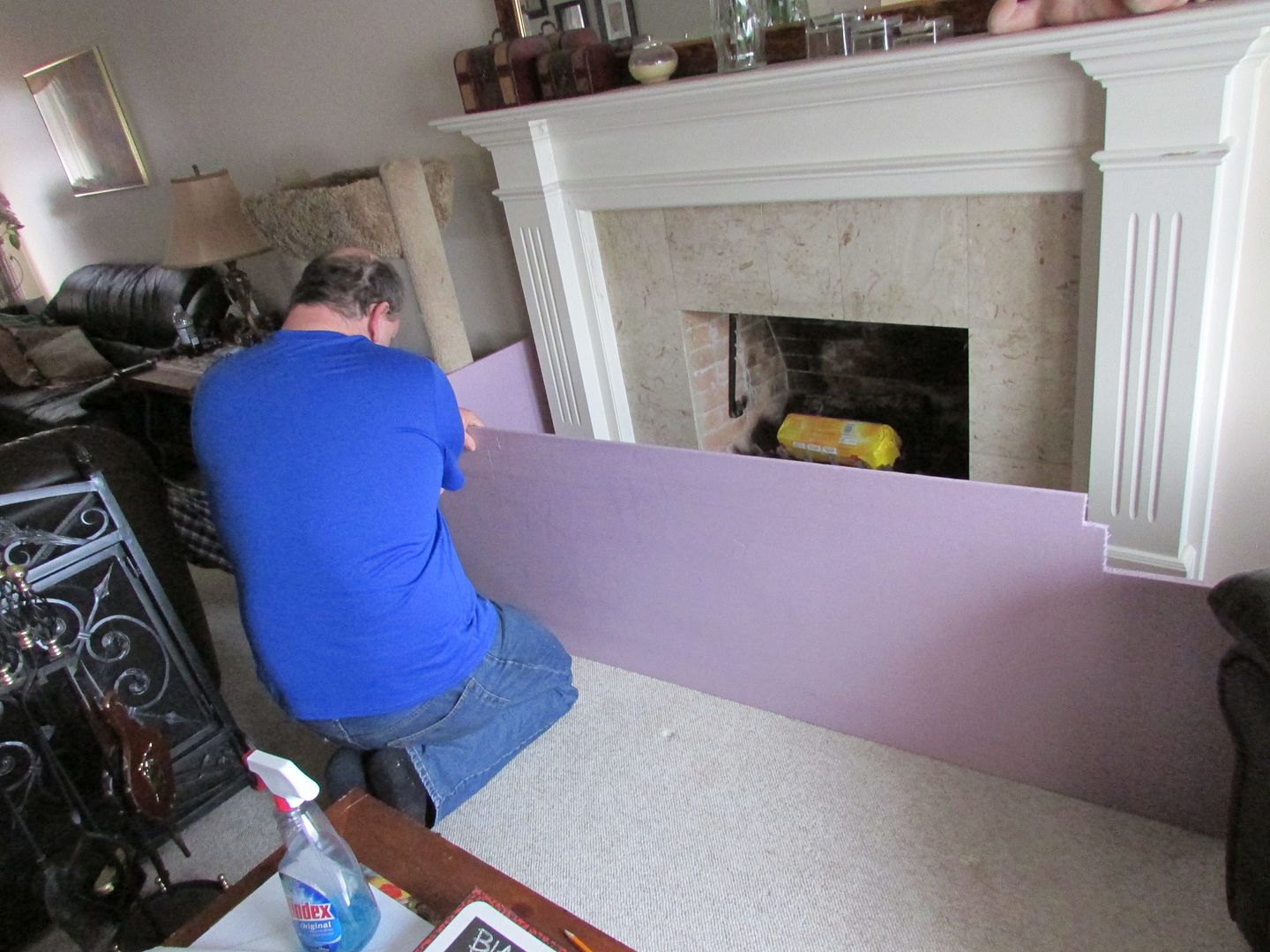 See how the edges have been shaped to fit around the pillars?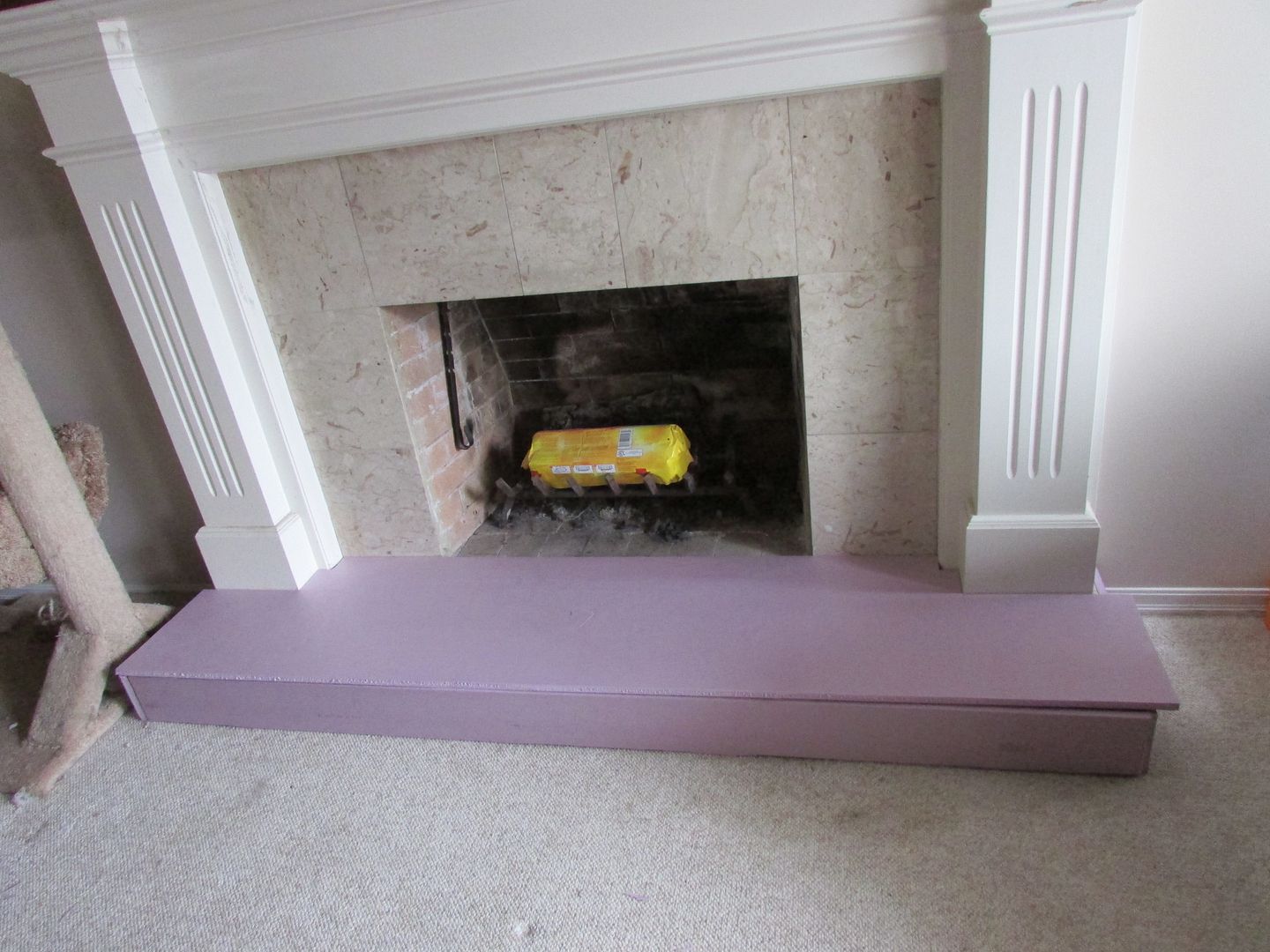 Here's the foam cover, cut to size and laid in place.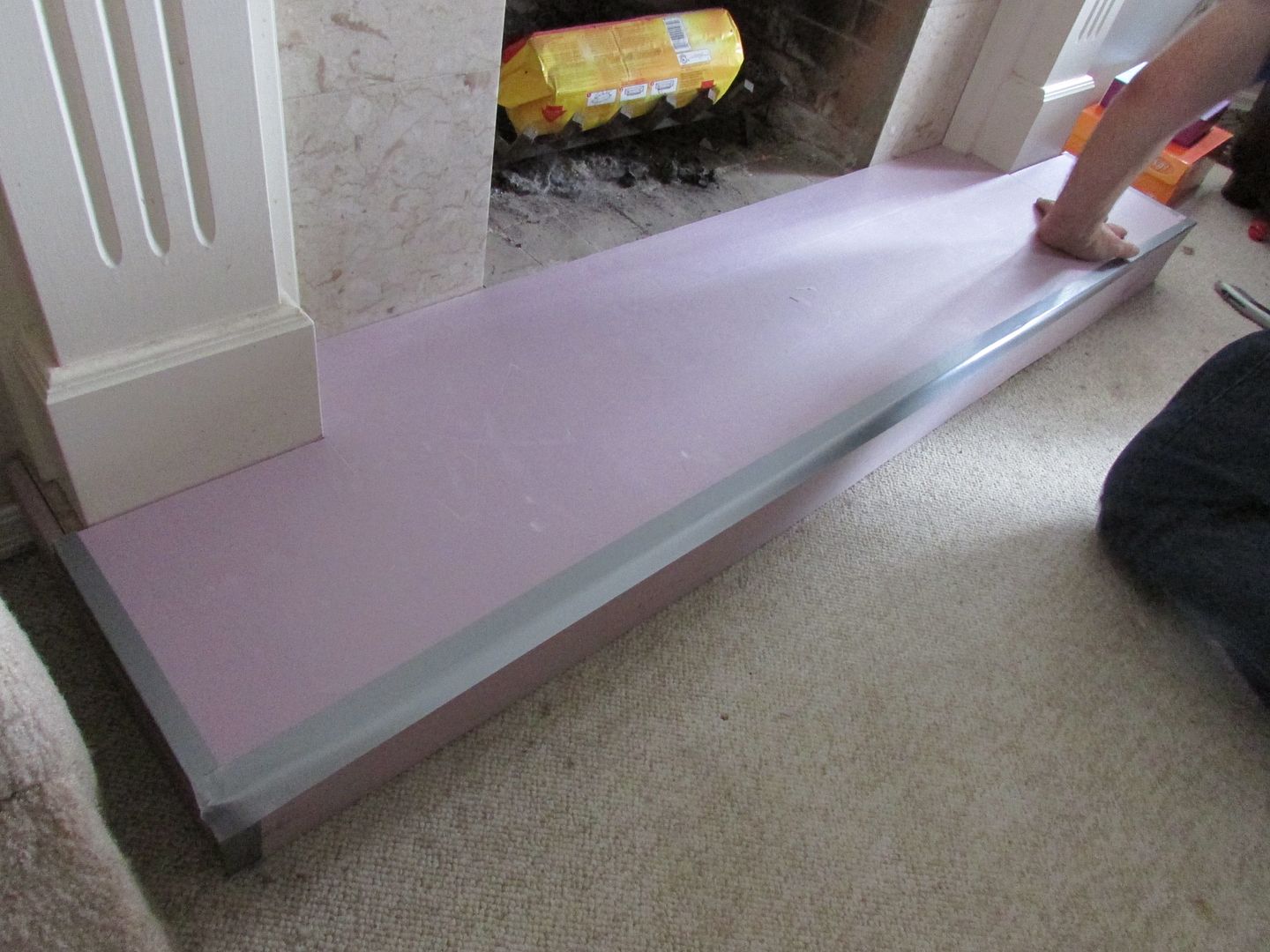 The edges are duct taped. Nothing is actually attached to the hearth so it is completely removable. We rarely use the fireplace, but if we were to use it, we would remove the cover.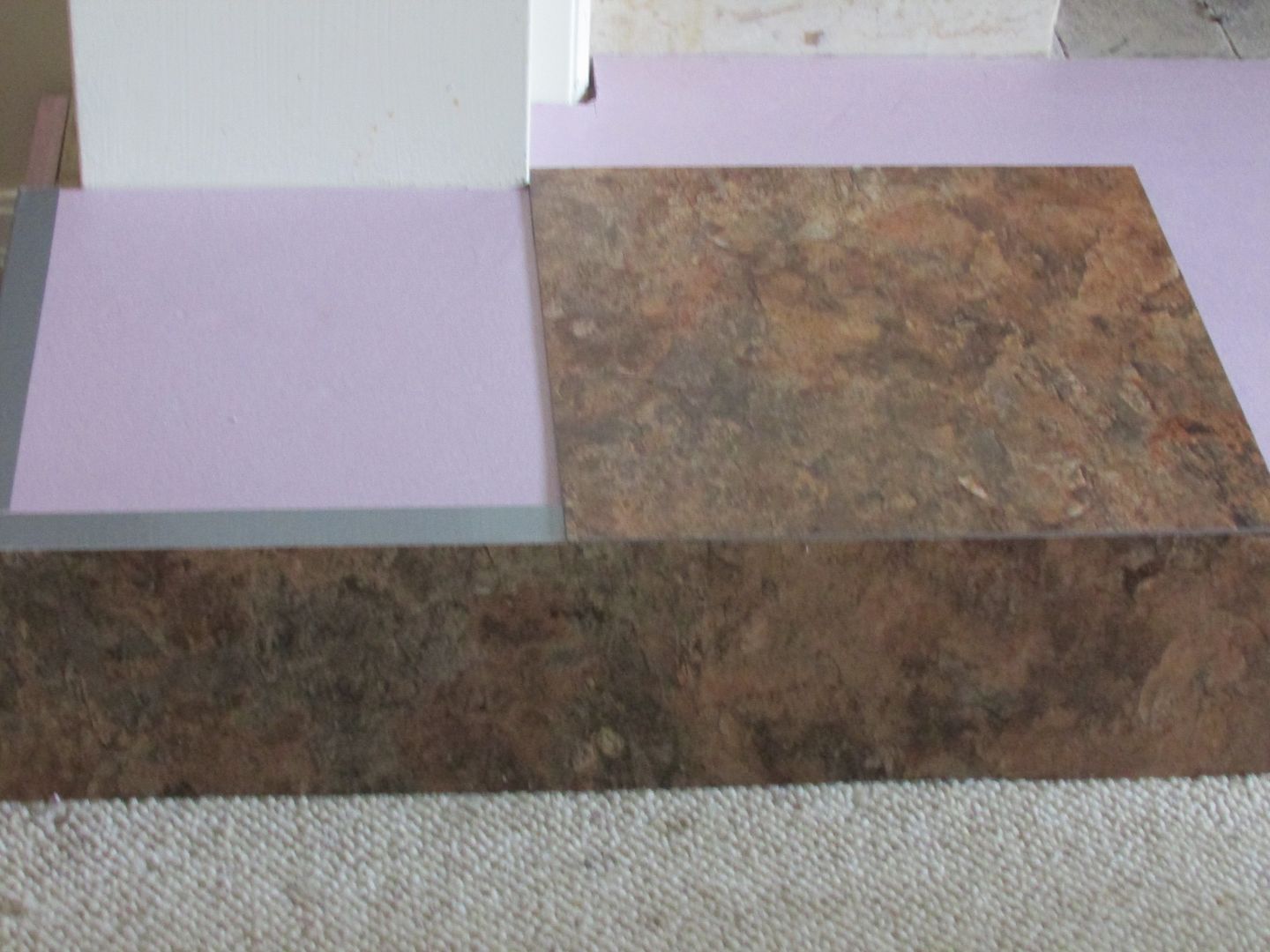 The vinyl tile is cut and put in place. There are many different colours of tile available so you can pick something that matches your decor.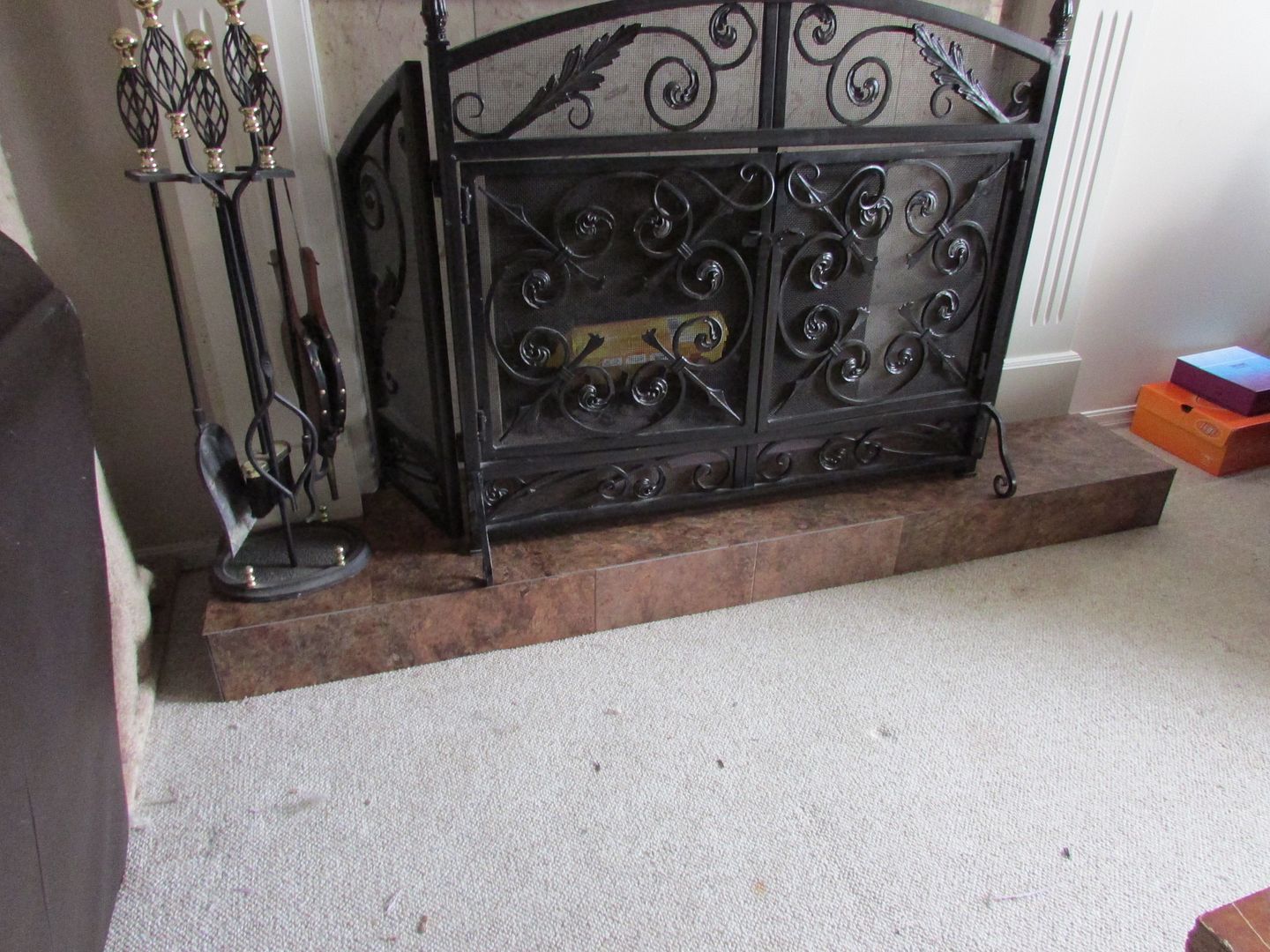 The covering is complete! My buddies are safe and I don't have to keep my coffee table in front of the fireplace anymore.