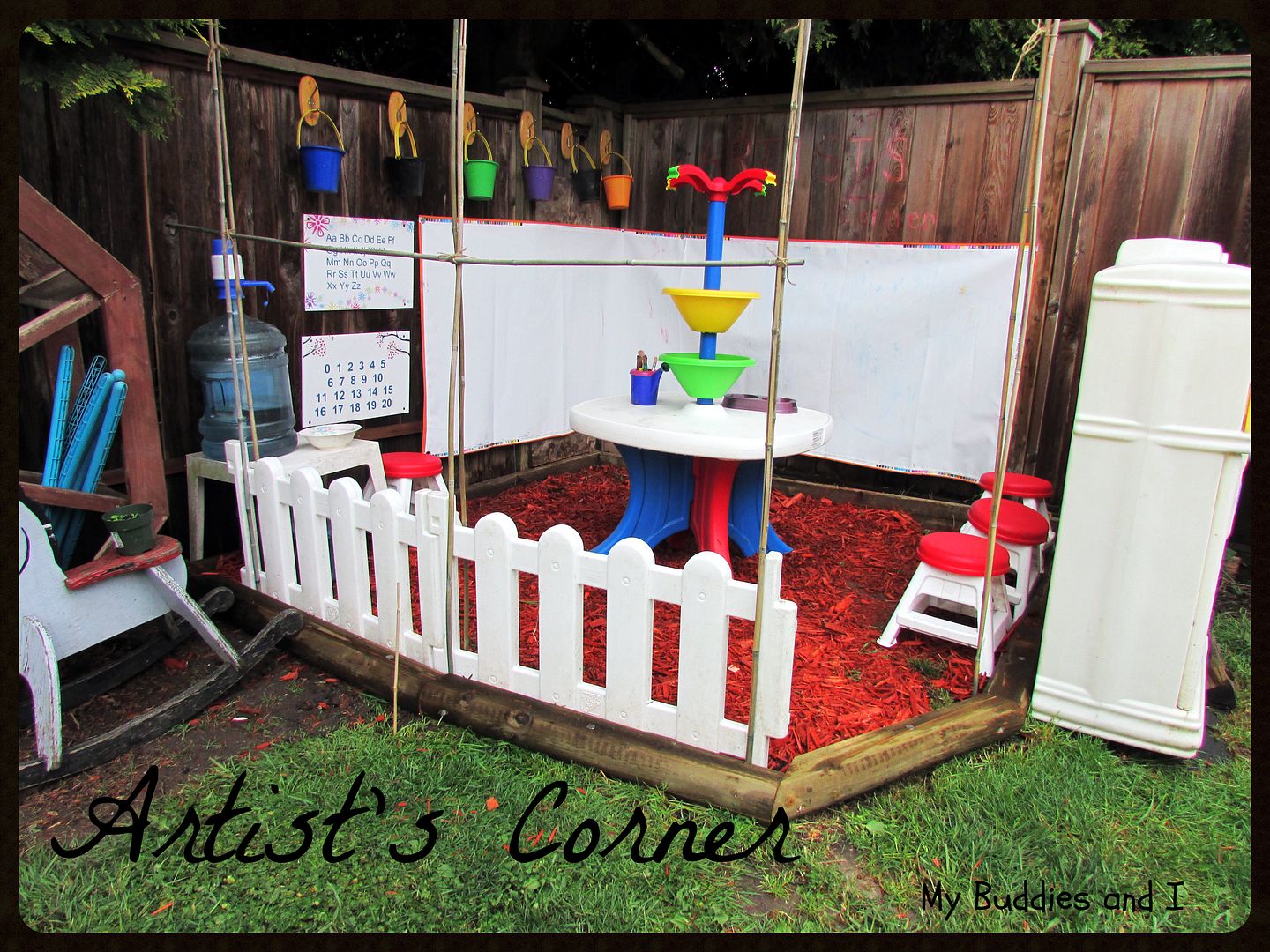 My buddies were due for updated play area and I began with creating a new art area. My buddies and I spend a great deal of time outdoors and I try to create spaces for all types of play. Art is a favourite activity and it deserves a special place dedicated to it.
Last year, a piece of canvas hanging on my fence gave my buddies ample opportunity to try different art experiences. This year, in place of the canvas, I have hung a heavy plastic banner (the printed side is against the fence.) I am sure a plastic tarp or heavy shower curtain would also work well for this. The bonus is that this can be easily washed clean as often as needed.
I had my husband frame the area off with landscaping ties and I put down bark mulch so that it doesn't become a mud pit. (I would LOVE to have a little deck space there someday.)
I placed my art table in the corner and used a little tikes fence along one side and placed the play kitchen against the other making the corner a more distinct space from the rest of the yard. I used bamboo poles to stabilize the plastic fence. I have planted scarlet runner beans along side this area and hope to cover the poles with vines.
Until the vines grow and blossom, to add colour, I attached hooks to the fence and hung plastic pails above the plastic banner.
To inspire my buddies to try printing letters and numbers,
I attached two all weather posters of the alphabet and numbers to the left of the banner.
A water jug and bowl sit in the corner for convenient washing of paint brushes or splatters.
I think I'm going to need a lot more paint this summer!