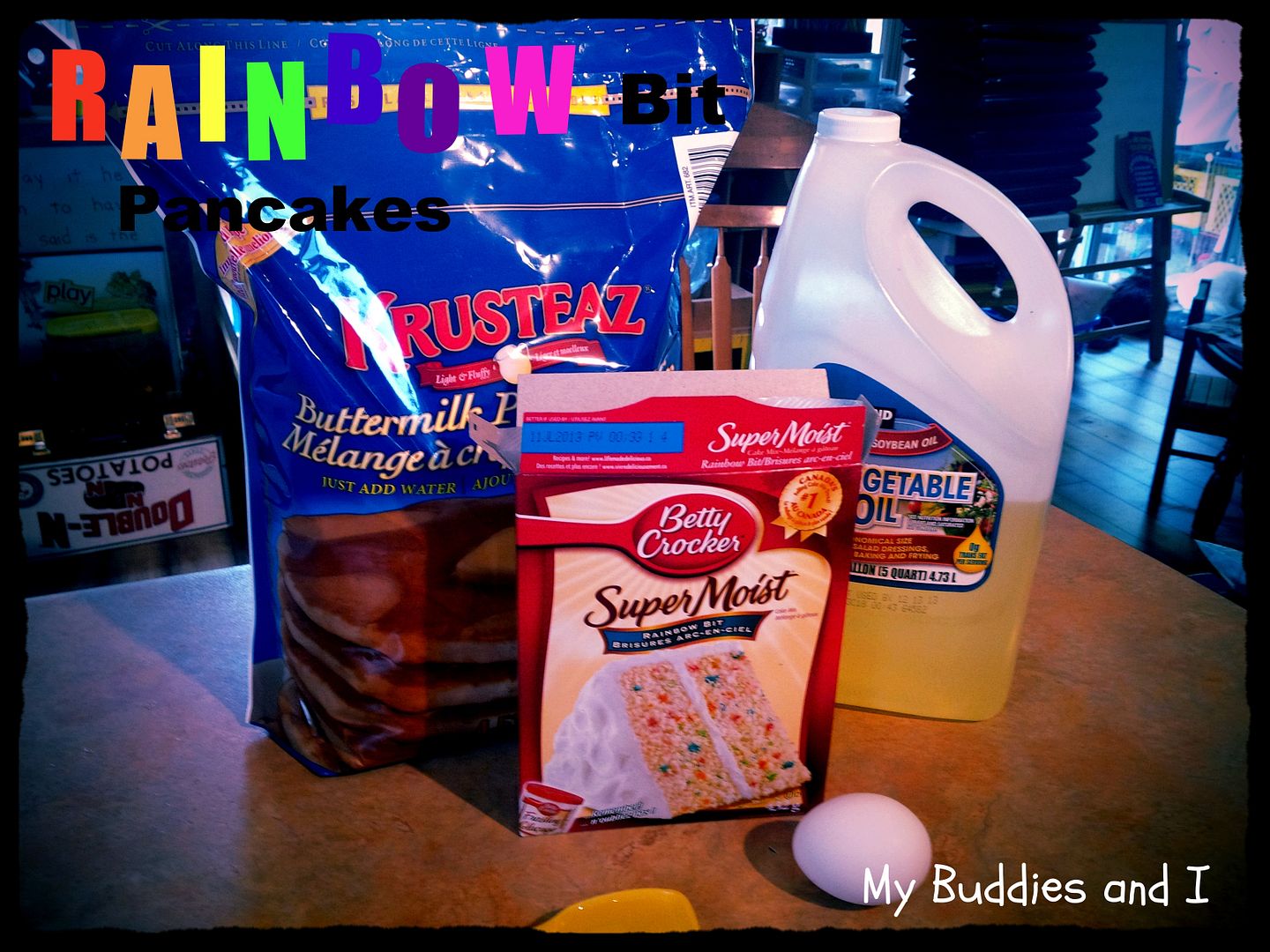 Sleepovers call for a special breakfast and since my pancake-loving grandkids were with me, I wanted to make the fancy pancakes I had seen a couple of times on pinterest. As luck would have it, I didn't have the complete list of ingredients for either of the two recipes I had found. Grandmas don't give up, though, and I thought I could create some fun pancakes with what I had.
Rainbow Bit Pancakes
1 cup of "just add water" pancake mix - I highly recommend Krusteaz brand
1 cup Rainbow Bit cake mix
1 egg
1 cup water
1 tbsp. oil
Mix the cake mix, egg, water and oil until smooth. Then add the pancake mix and stir just until mixed together. Fry as you would any pancake.
This recipe makes about a dozen pancakes.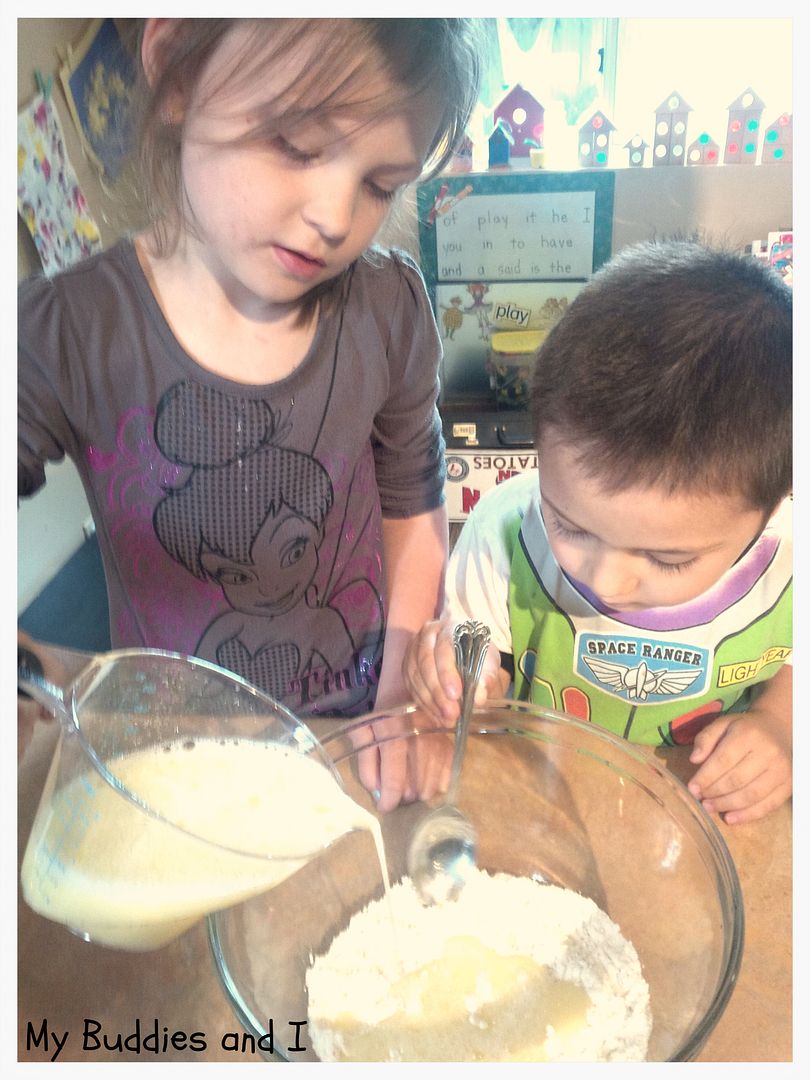 My grandkids topped theirs with strawberry syrup, a little whipped cream and, of course, chocolate sprinkles!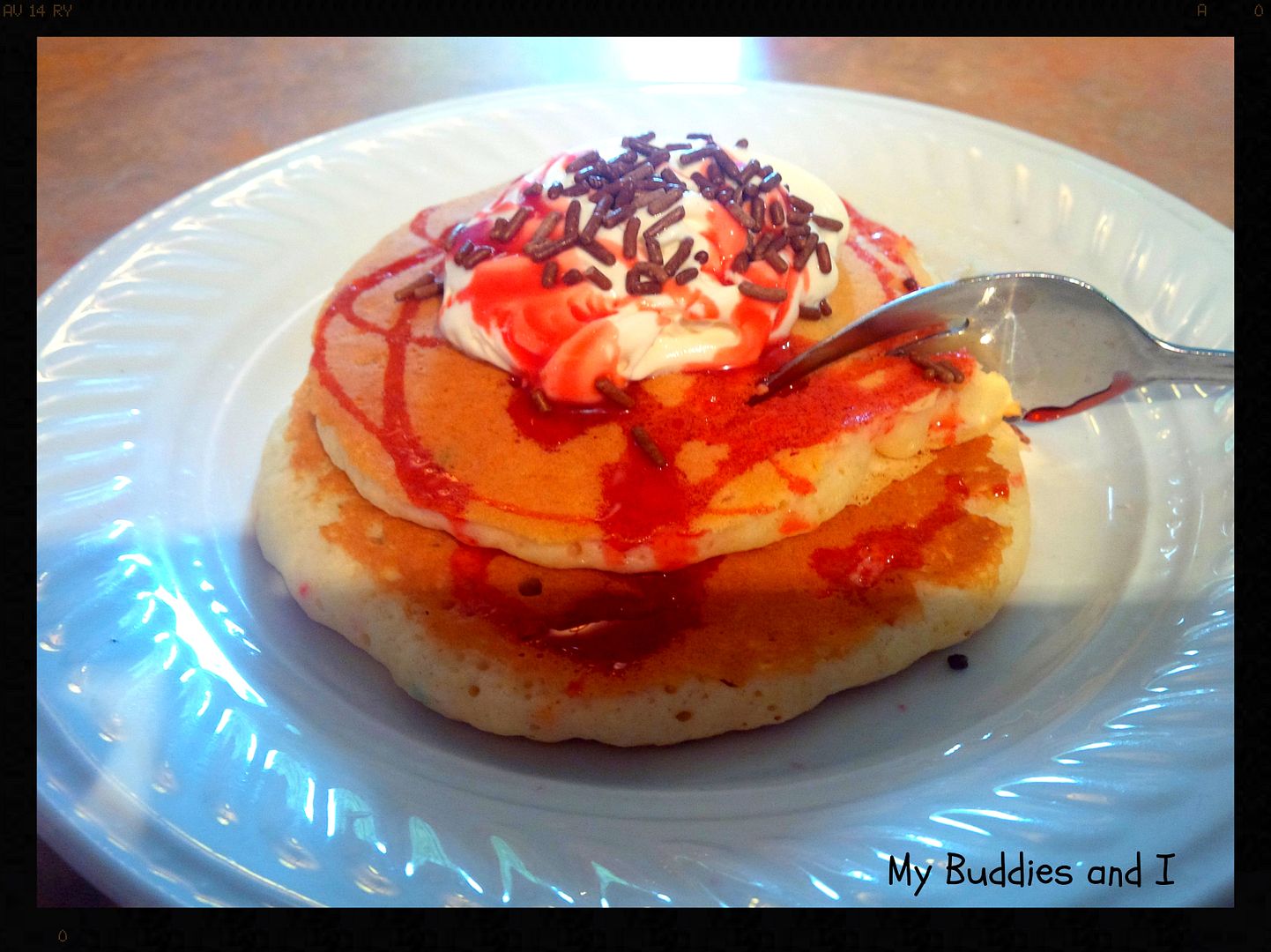 I preferred mine plain and I will have to say they were pretty tasty, not too, too sweet, and I hope to start a tradition of making these for special breakfasts when my buddies are celebrating a birthday!