This year I have been diligently dead heading my flowers so that they will stay blooming long into the summer. It seems a shame to throw away all the pretty flowers so my buddies and I saved a few to use in this simple art project. We used the flower petals, paper and a small wooden hammer.
We folded the large sheet of paper in half with flower petals between them. Then we used a hammer to pound the paper and flowers. The colours from the flowers transferred onto the paper and some of the flower petals themselves became practically embedded into the paper.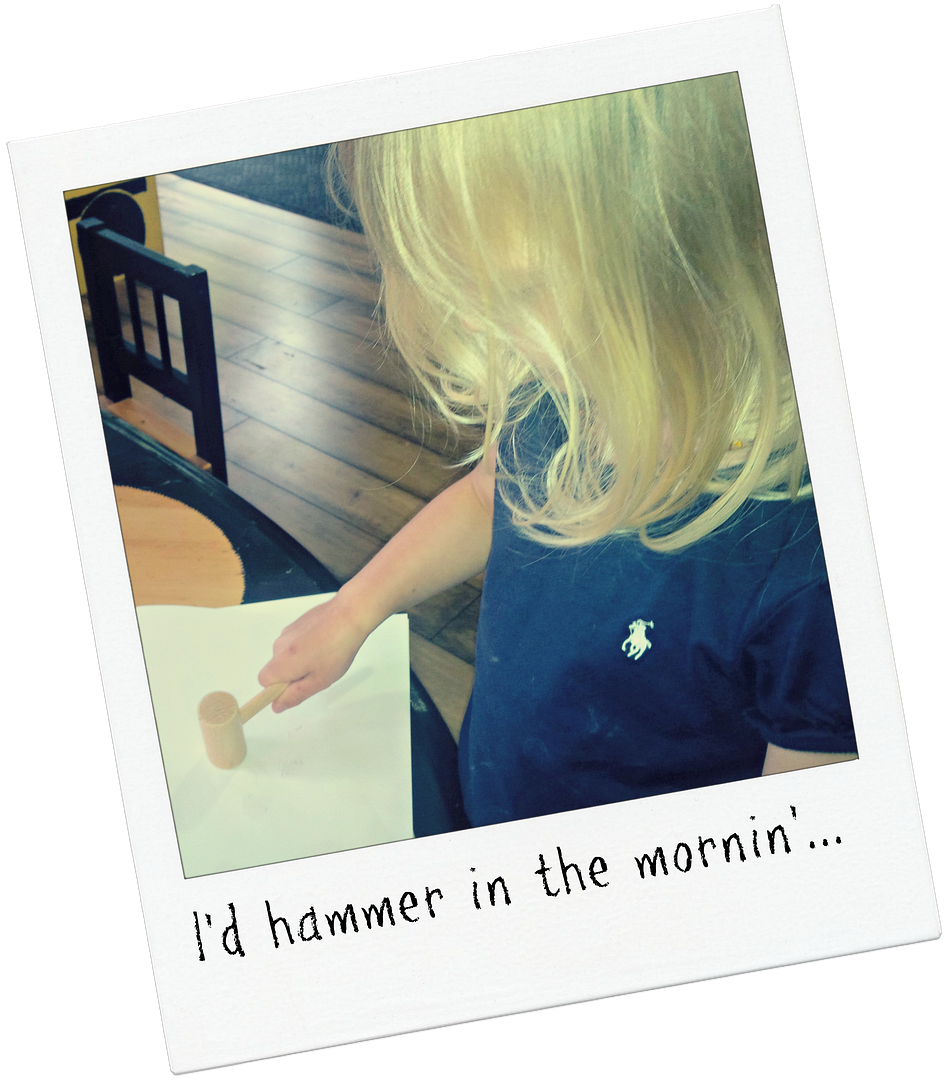 We opened the papers up to reveal our work. We picked off the biggest flower parts but the rest were left on the paper. I thought they would make nice placemats for my buddies so I laminated their work.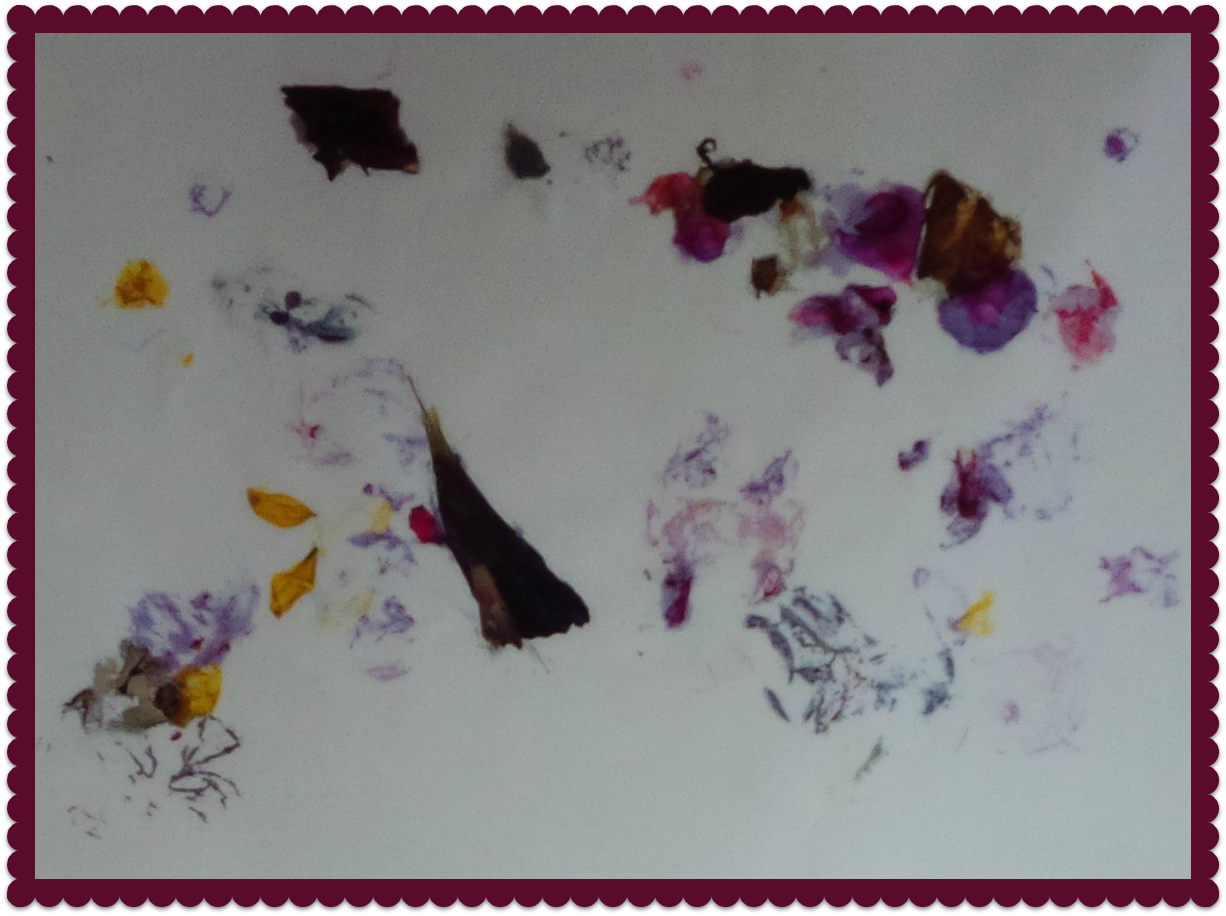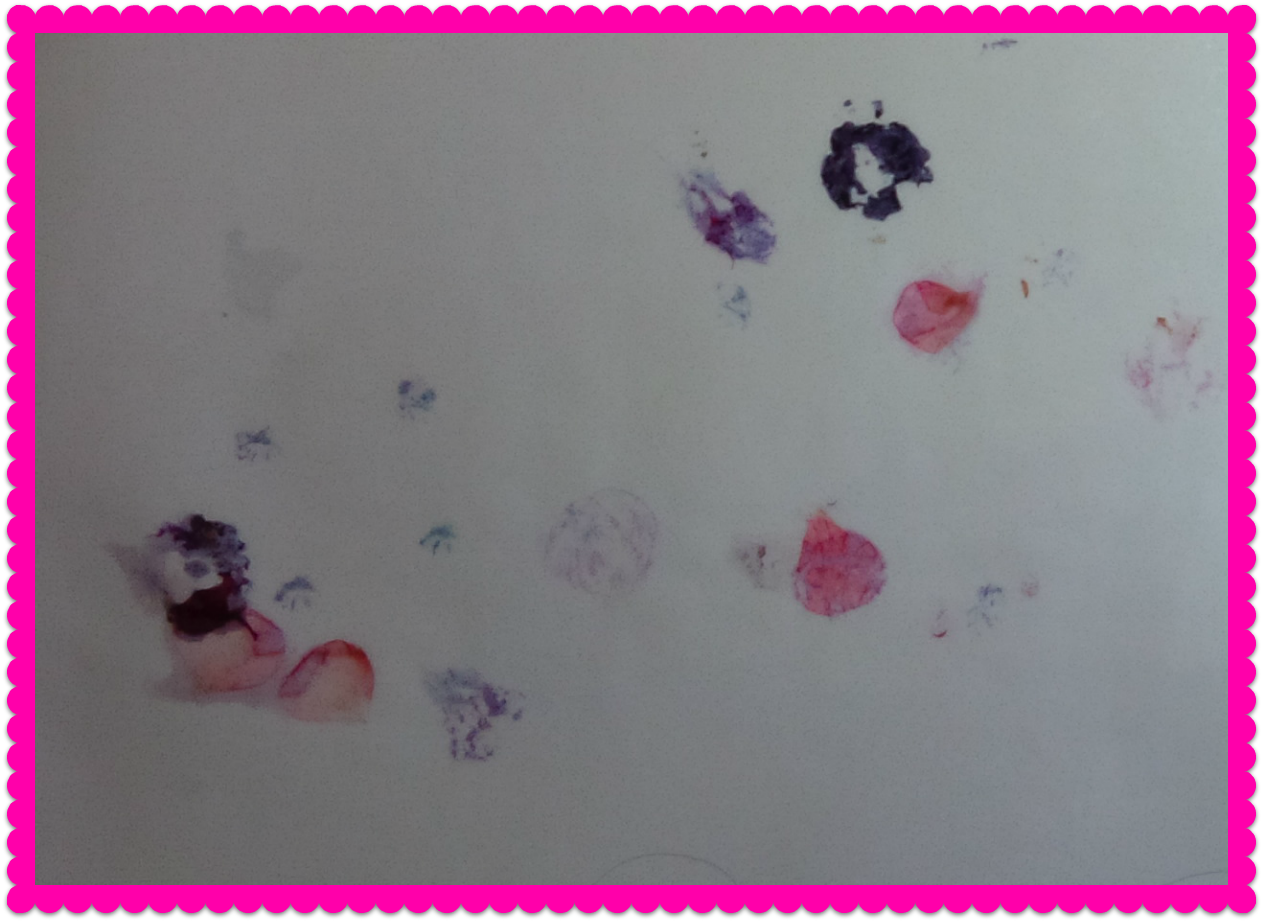 It's still early in the summer and I've got a lot more flower petals to work with. Have you got any flower petal projects we can try?